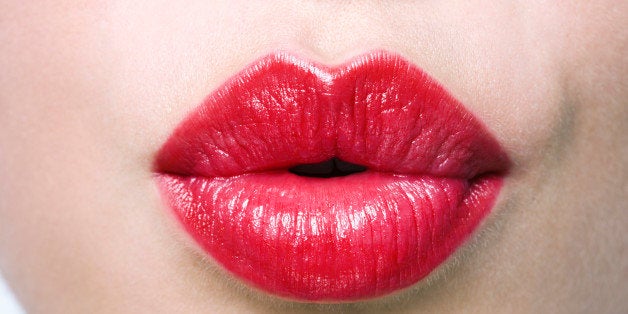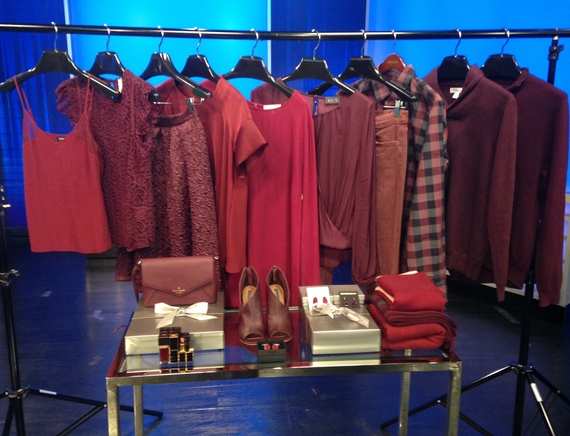 With the new year, comes new trends! This year, the color geniuses at Pantone have officially named the color of the year, Marsala! Much like the fortified wine that gives Marsala its name, this tasteful hue that Pantone calls a "earthy red wine that embodies the satisfying richness of a fulfilling meal while it's grounding red-brown roots emanate a sophisticated, earthiness." Marsala is a romantic and enticing shade that is as rich as it is versatile. "Marsala enriches our mind, body and soul, exuding confidence and stability," said Leatrice Eiseman, executive director of the Pantone Color Institute, who had a hand in naming the color after drinking the fortified wine on a trip to Sicily. Seen on the runway during Louis Vuitton's and Dries Van Noten's during the Spring 2015 shows, its safe to say you'll be seeing a lot more of this robust hue.
Wondering how to incorporate Marsala into your life? Read on for my tips from my latest NBC style segment on the Kerri lee Mayland show for all the ways Marsala can translate easily into your wardrobe, beauty, home furnishings and interiors.
Ready? Steady? Lets get Marsala-fied!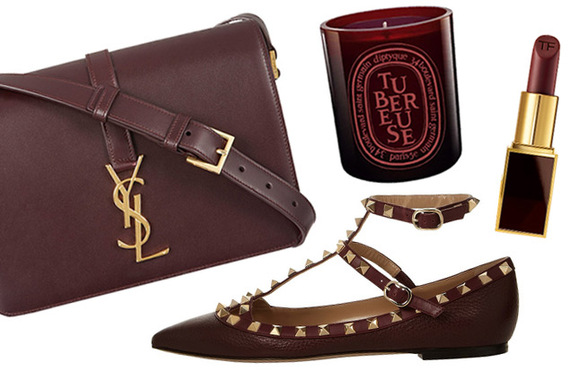 Let Marsala shine by pairing it with jewel tones, blushes, camels and navys. Keeping in mind that the color looks best in rich textures or fabrics like suede, knits and leathers, try using Marsala as your base color and pair other rich fabrics with it, like silks and chiffons.
"This highly varietal shade combines dramatically with neutrals, including warmer taupes and grays," Eiseman noted. "Because of its burnished undertones, sultry Marsala is highly compatible with amber, umber and golden yellows, greens in both turquoise and teal, and blues in the more vibrant range." If you're too afraid to take the plunge into a head to toe Marsala look, try starting small and focusing on your accessories report by working in a structured tote, topping off your look in a fedora, pumping up the volume in a new pair of Marsala heels or upping your cold-weather arsenal with a plush scarf or poncho.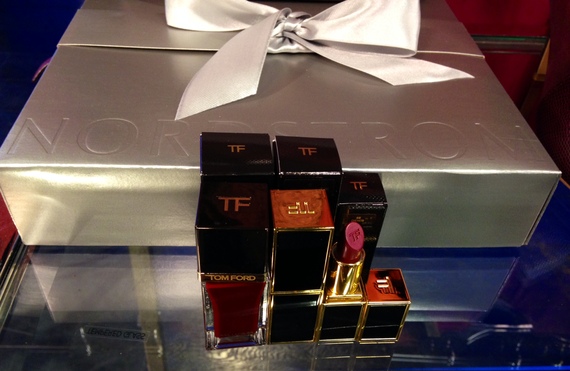 Ready to work some Marsala into your beauty routine? The deliciously sultry hue, is an earthy mix of red and brown -- a shade that will instantly make a flattering statement, no matter your skin tone. If you've always steered clear from a bold red lip, its time to pucker up and ease into the timeless trend by painting your pout in this richer marsala shade. Pair it with a gold eye shadow, or kick it up a notch for night by layering the hue on lips with a dramatic black winged eyeliner look. Add some marsala nail art for a look thats sure to pack a fashionable punch.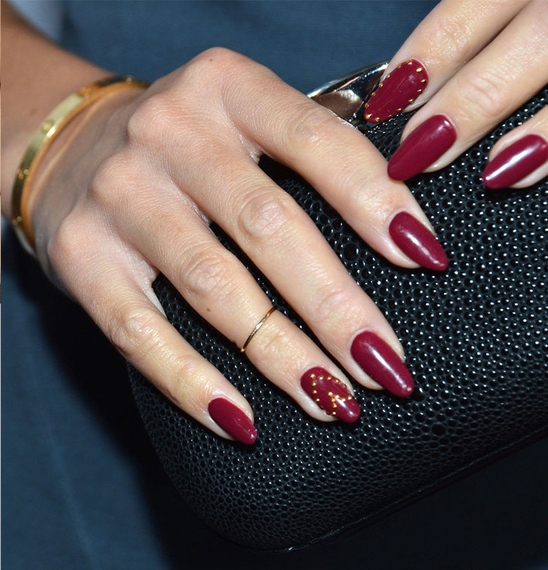 Theres No Place Like Home
For the home, focus on using Marsala in your selections of leathers, metals or even in accent paint. It is almost a neutral in its own right so pairing it with black, white, ivory and glimmers of metallics is a fashion-forward and glam way of using it. Want to shed some light on the situation? Add a pulled-together Marsala table lamp that complements modern décor schemes into your home. If you're working with other warm hues like red, orange, or brown, Marsala can cozy up more traditional spaces by adding a pop of color with accent pieces such as with pillows, throws, and wall art.
Looking for more style tips?
Popular in the Community