I'm not one to give up easily. Just because my underwhelming bank account couldn't support such a lofty purchase did not mean my twinkle-toed dreams would be denied.
Thanks to Nine West, my on-trend and on-budget shoe savior, my feet are now sparkling in their aptly named "Hotlist" sandals. And they are complete show-stoppers: Sexy ankle strap, comfy four-and-a-half inch heel all wrapped up in multi-colored glitter. Oh, and they're currently on sale for $49. Wowzas!
Needless to say, I fell in love and was determined to wear them as much as possible, even though shoes with that much pizazz are often only considered appropriate for nighttime activities. However, I'm a firm believer that you can't always reserve your razzle-dazzle moments until after the sun goes down.
Whether paired with some slouchy trousers or a printed summer frock, these heels are a major win. Proving yet again that--all that glitters is definitely gold.
Check out the slideshow below to see my glitter heels in all their glory.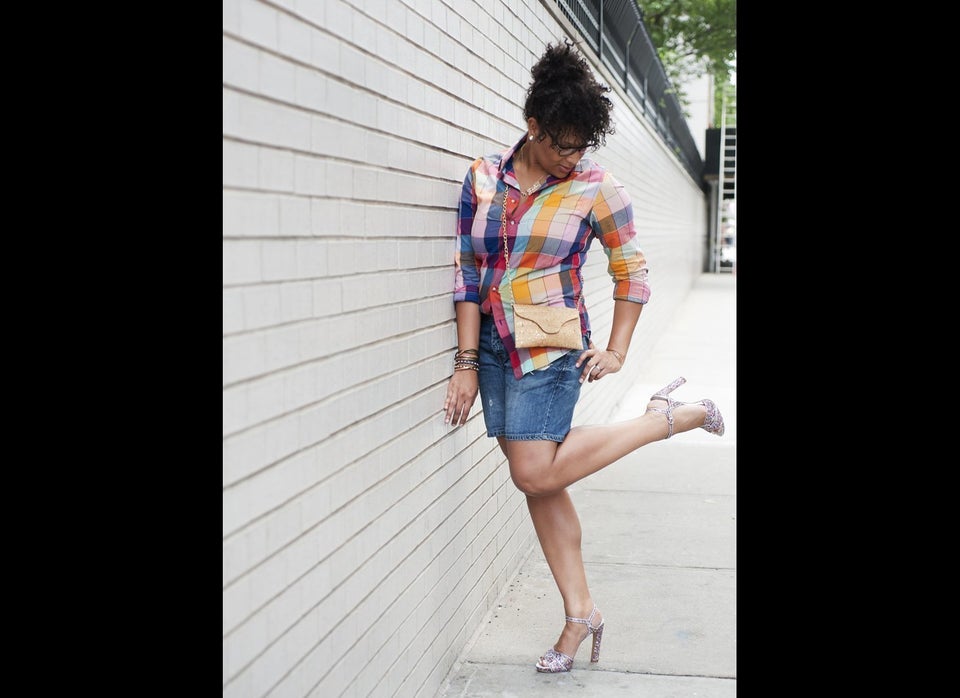 FIve Ways: Glitter Heels