If I had a dollar for every time someone asked me how to style overalls, let's just say, I wouldn't be writing this article.
Here are a few tips to help you look great in your favorite childhood trend:
Leave the plaid at home -- for real. This is one time when wearing a flannel is not okay, unless you've been driving a tractor all day.
Stripes, however, are an almost guaranteed home run. Channel your inner sailor with a blue-and-white striped shirt and you'll look adorable, we promise.
Fit is key. If you have a longer or shorter torso, try and find a pair of overalls with adjustable straps so there is no gapping (or pulling) in the crotch area.
If you're going for a pair of roomy, slouchy overalls, opt for an ultra feminine shirt underneath. Lace tops, frilly details and off-the-shoulder shirts will help balance out the more masculine silhouette.
Choose grown-up accessories. To avoid looking like a toddler in overalls, leave the bows, backpacks and pigtails at home. Instead, go for structured bags, sleek gold jewelry and a topknot to finish your look.
Shorter gals can either cuff the legs of their overalls if they are too long, or opt for shortalls for better proportions.
Below are a few stylish ladies who know how to rock overalls. Take some style cues from them and then shop our favorite affordable pairs below.
Shop some of our favorite overalls for under $150: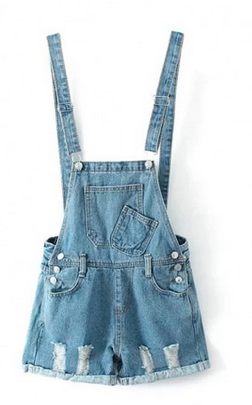 The Best Overalls For Under $150