From the streets of LA to the runways of New York, it seems like printed pants are the new It item, and the options are endless. From florals and tribal patterns to simply sweet prints, everyone is sure to find the perfect pair to match their unique personality.
Printed pants provide an easy way to liven up any outfit. Easily paired with a subtle blouse or an edgy blazer, this trend is versatile enough to be a must-have for everyone! These choice bottoms are the ideal way to show your impeccable style while being comfortable and fabulously on trend.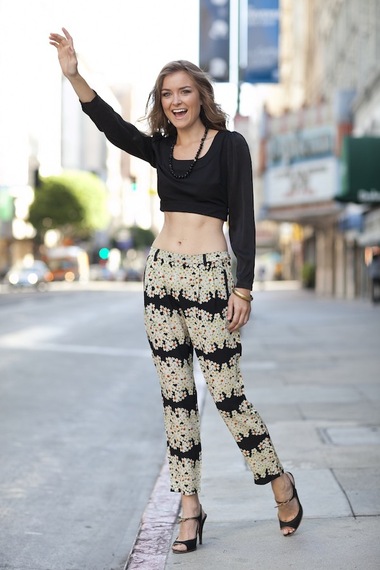 A fitted cut and beautiful design are sure to add the right mix of delicate and edgy to your overall look. Pair these with a simple top for a daytime outing, then just add a leather jacket for a night out transition.
Get an updated mod look with these multicolored ikat pants. Pair with sandals for a casual look or with your favorite platforms for a unique tribute to '70s style.
Pretty in PythonYou can't go wrong with metallic or snake print, and mixing the two puts you in a go big or go home mind frame. Wearing coated denim is the perfect way to add an interesting facet to your wardrobe while maintaining the comfort of your favorite pair of jeans.
Tailored PerfectionTailored pants are an easy and chic way to add a little menswear-inspiration to your look without looking like you borrowed from your boyfriend's closet. These pants perfectly achieve an elegant style with their ladylike print and simple color pallet.
Animal ChicAdd a little bohemian vibe to your look with these lively pants. Simply create a classic look with a tucked-in structured shirt or show your free spirit by pairing these with a tunic. Either way, you won't have to choose between style and comfort.
Related