So you probably haven't worn a turtleneck since grade school, and there's a good chance that the classic style reminds you of an octogenarian. Well we're here to tell you that that's a shame. Why? Because those sweaters are the ultimate necessity in looking great and keeping warm during winter.
Trust us here -- turtlenecks can create quite the chic outfit. Pair a cozy one with a casual pair of jeans or kick it old school when layering one under a jumper.
But, before you decide how you're going to rock your turtleneck, check out the looks below. You never know -- you might be inspired to wear one every single day.
Throw your turtleneck under a dress.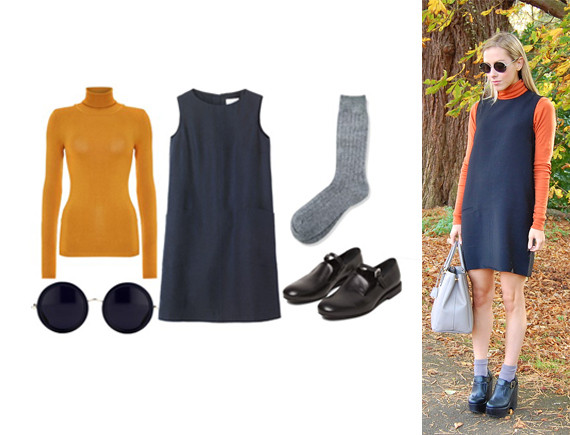 Silvian Heach Long Sleeve Polo Neck Knit Sweater, Toast Dora Pinafore Dress, Pantherella Waddington Ankle Cashmere Socks, Jil Sander Mary Jane Loafer, The Row 8 Luxury Round Acetate Stainless Steel Sunglasses; Photo courtesy: Polyvore and Lookbook.nu/DaniellaR
Create a faux-bob with a super high neckline.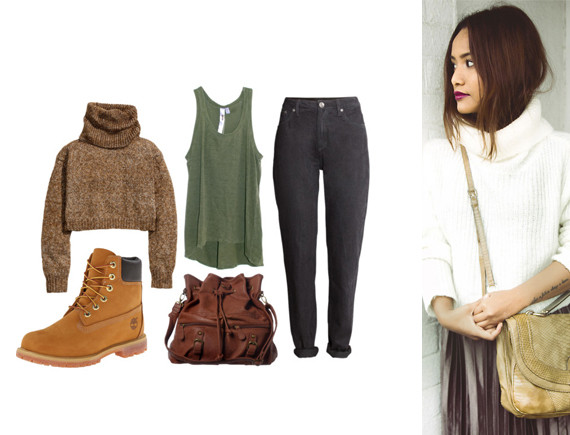 H&M Short Turtleneck Sweater, Wilt Shrunken Boyfriend Tank, H&M Mom Jeans, Timberland Women's 6" Premium Waterproof Boot, Faux Leather Bucket Bag; Photos courtesy: Polyvore and Lookbook.nu/suzishrestha11
Layer a sleeveless turtleneck under long sleeves.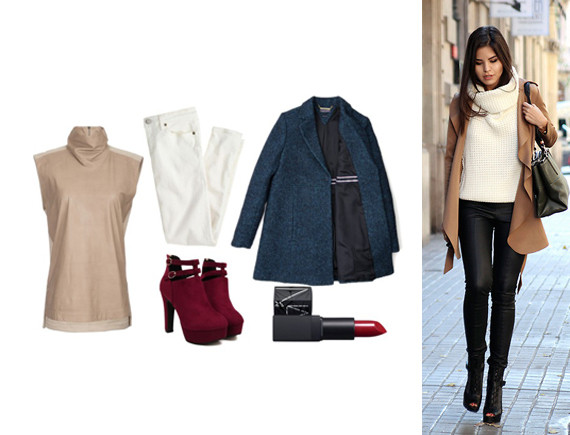 Helmut Lang Sleeveless Leather Turtleneck, Tommy Hilfiger Yvana Wool Coat, J.Crew Stretch Toothpick Cone Denim, Kisschic Round Toe Suede Platform Booties, NARS Limited Edition Hardwire Lipstick; Photos courtesy: Polyvore and Lookbook.nu/aniklacasse
Make a turtleneck extra cozy with a cape.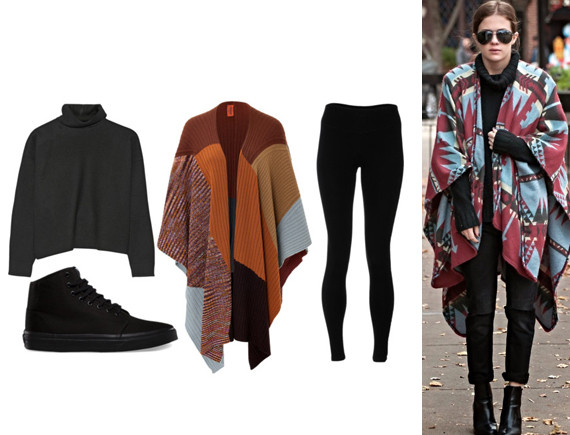 Double-Faced Wool-Blend Turtleneck Top (shop similar), Missoni Cashmere Geometric Print Poncho, Solow High-Impact Long Legging, Vans Canvas 106 Hi; Photos courtesy: Polyvore and Lookbook.nu/AlexandriaD
Mix a brightly colored sweater with a bold print.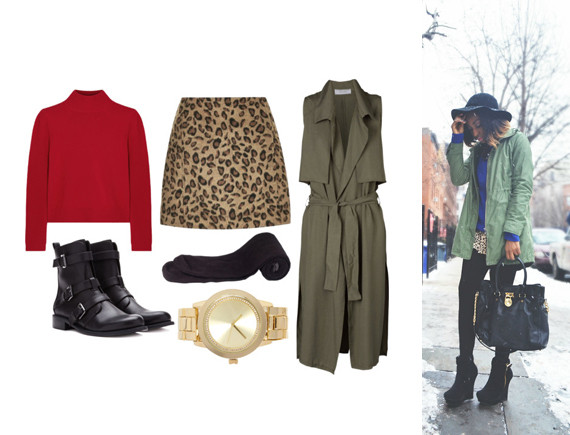 Chloé Cashmere Turtleneck Sweater, Women's Topshop Leopard Print Miniskirt, Revolver Sleeveless Trench (shop similar), Fat Face Cotton Plain Tights, Forever 21 Classic Oyster Band Watch, Forever 21 Buckled Faux Leather Boots; Photos courtesy: Polyvore or Lookbook.nu/itsnkenge
Go classic with a turtleneck and jeans.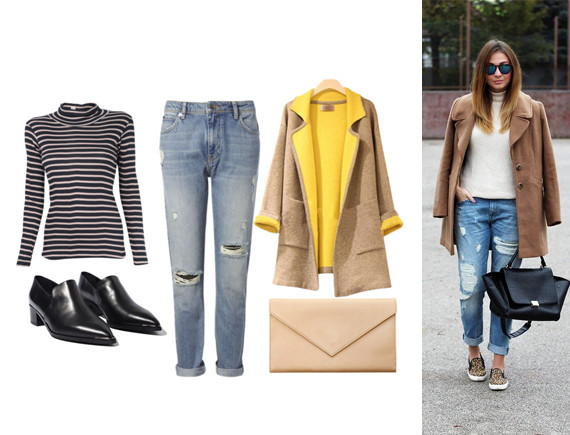 Edith A. Miller Black & Rose Stripe Turtleneck, Whistles Distressed Boyfriend Jeans, Lapel Long Sleeve Pockets Casual Trench Coat (shop similar), Acne Womens Jaycee Lamb Leather Loafer Shoes, Carre Royal Credit Card Envelope Clutch; Photos courtesy: Polyvore and Lookbook.nu/timbo
Rock one with a cool maxi or midi skirt.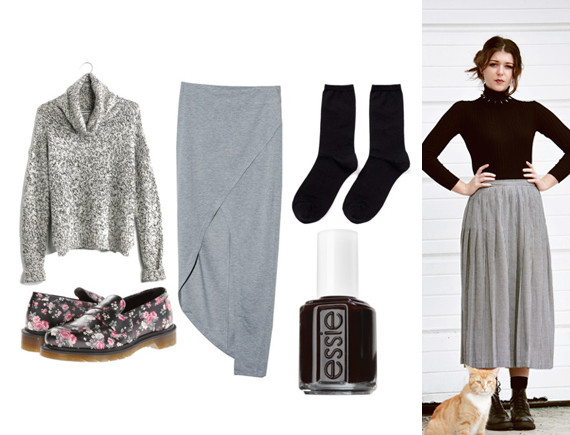 Madewell Marled Turtleneck Sweater, Finders Keepers Seen It All Maxi Skirt (shop similar), Hansel From Basel Silk Rib Crew Socks, Dr. Martens Addy Penny Loafer Women's Slip On Shoes, Essie Wicked Nail Polish ; Photos courtesy: Polyvore and Lookbook.nu/marissajrose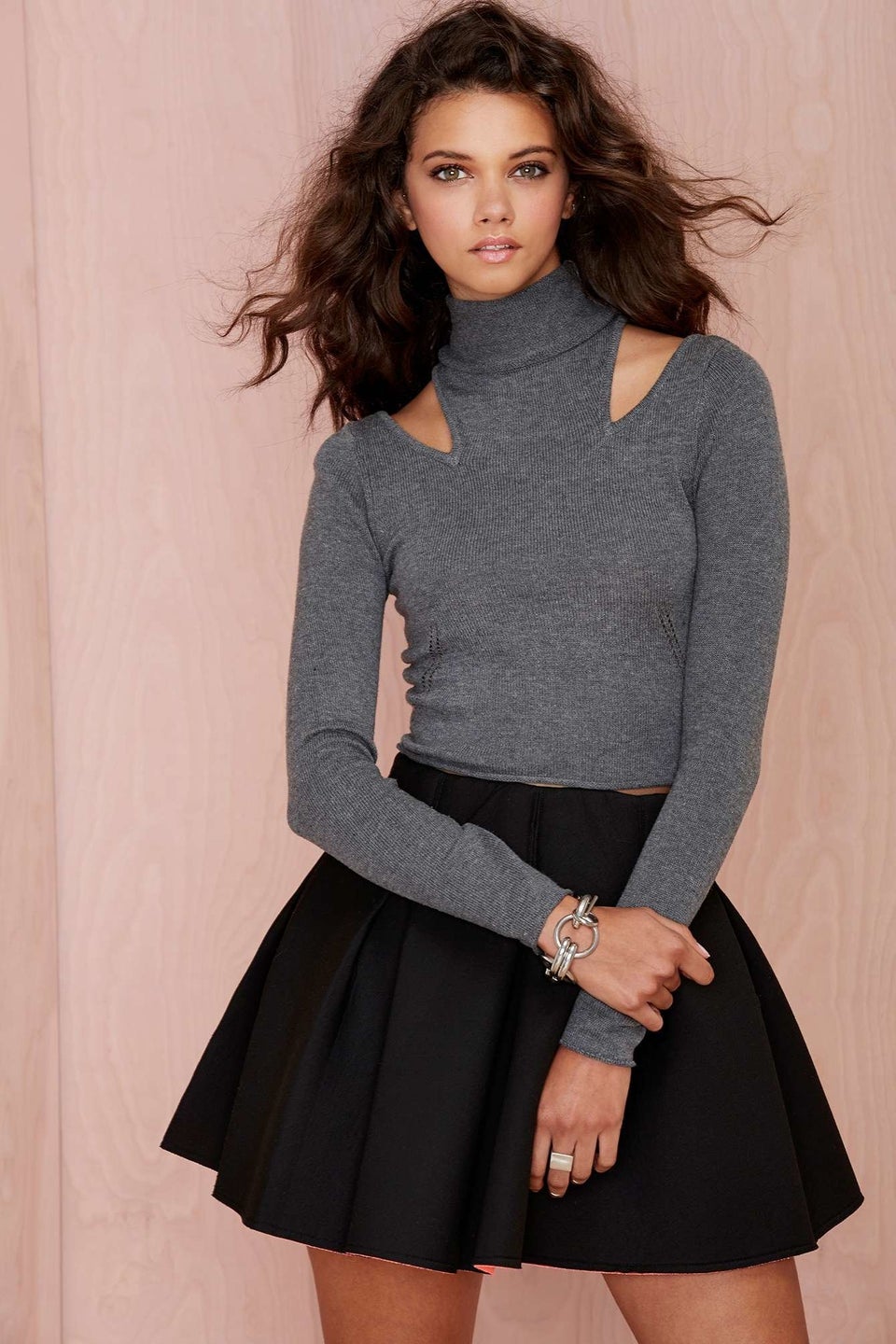 Turtlenecks To Buy This Winter