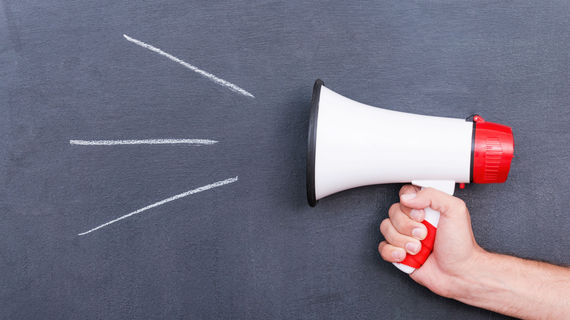 It's rough out there. Right now, there are countless brands shouting and wildly waving their virtual hands 24/7 for attention. It's noisy; it's unrelenting; it's war.
We're knee deep in it every day--firing off social posts, video releases, or live activations. It's fun, but it's a delicate balance. To get it right, you must walk the line between attention and oversaturation. You need to follow but not stalk, be compelling but not crude. It might take ten right moves to win, but only one wrong move to lose it all.
Tom Lorenzo, Vice President of Creative at Situation, asked members of his team for their strategies to emerge victorious in an attention war.
DETERMINE WHAT YOUR AUDIENCE CARES ABOUT
Stephanie Sciandra, Senior Creative Strategist
As marketers, we can't be naïve to the fact that we're fighting for a sliver of an already minute share of consumer attention. There are things people truly care about: Family, friends, hobbies, and careers. The more we create valuable content and experiences around those things, instead of disrupting them, the better off we'll all be.
HUMAN CONNECTION DRAWS US IN
Eric Smith, Senior Creative Strategist
Find ways to nurture attention by using short-form segments to tell a longer-form story. Humans of New York on Facebook is a great place to check out for inspiration. Though it started as cool photos with short captions, it has evolved into 11-post epics that dive deeper into the lives of the subjects and create a real human connection. And isn't that what we're all seeking?
KNOWLEDGE IS POWER
Chris Powers, Executive Creative Director
Use each interaction as a way to learn as much about your audience as they learn about you. Find ways to incorporate that knowledge in a way that benefits and intrigues your consumers. And above all, tell a little more of your story each time. Your communications become more welcoming and inviting. In time, consumers will seek you out. You won't just win the war; you'll find yourself in a relationship.
MARKETING IS EASY; COMEDY IS HARD
Kevin McAuley, Junior Copywriter
Break out some punderful wordplay and don't take yourself too seriously! Nothing stays with a person like chuckle-worthy content, especially on a Wednesday that's feeling longer than a Republican Primary Debate. (Wocka! Wocka!) So loosen your proverbial necktie and let the blood flow to your funny bone. Your customers will notice...they might even laugh!
THE ART OF HIERARCHY
Fern Lim, Designer
Design is about beauty and style, but its real power comes from the hierarchy in which it's presented. The hierarchy of elements within our work is critical not just to capturing attention but also to ensure the right message is being delivered. To win the attention war, you need to understand how consumers view your work--from their scanning patterns to inherent layout preferences--then use this insight as the foundation onto which you apply beauty and style.
#AttentionParadox. This article originally appeared as part of the agency's publication, SITUATION.
Calling all HuffPost superfans!
Sign up for membership to become a founding member and help shape HuffPost's next chapter