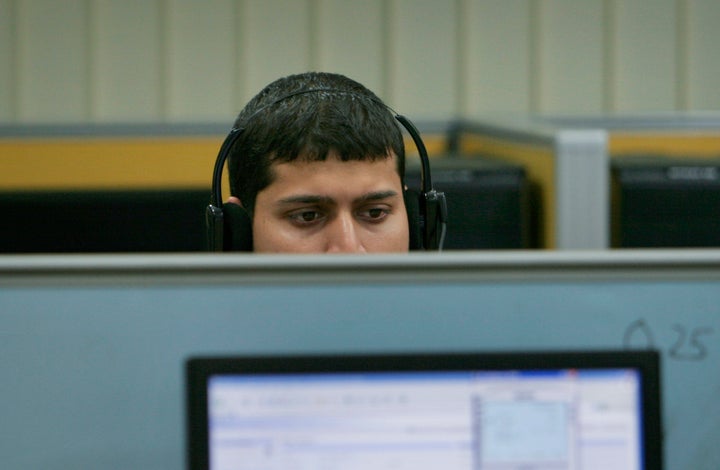 Virtual Assistant. The mere utterance of these words can make a small business owner ecstatic or apoplectic -- all depending on their experience with this increasingly popular administrative help.
I won't bore you with the details, but my first foray into the world of VAs was fraught with every mistake you can make and left me gun-shy about reaching out for such help ever again. Luckily, I was gently coaxed by some fellow entrepreneurs to try again.
This time, I did my homework, stood my ground and made smarter choices, and I've happily been using VAs ever since. In fact, I've had such good results that I'm of the mindset that almost every small business could benefit from hiring one. Here are just a few signs that a VA might be a productivity enhancer for your small business.
You've blown a business opportunity because you missed a deadline to follow up.

You're not on top of business development because you have no up-to-date client and prospect database.

You have exciting work projects you would like to take on but always seem to be too tied up with the day-to-day running of your business to get to them.

You work nights and weekends to keep up with routine administrative tasks.

You have routine work items that you don't like doing which take time away from other more creative and important tasks.
If you're shaking your head at this point and saying, "Huh, what is she talking about," stop reading. If you're nodding your head, read on to learn the best practices for bringing a VA on board to your small business.
Kathy Goughenour a virtual assistant trainer, recommends these five steps to successfully outsourcing work to VAs.
1. Discover the routine tasks you dislike doing. During the next week, keep a log of all your activities. At the end of the week, sit down and review the list and determine which activities you need to do yourself, and which you could delegate to a VA. For example: uploading a week's worth of pre-written tweets, physically posting your weekly blog, following up on invoices, etc. Those are perfect projects to give to a VA.
2. Find a list of potential VAs. As with all good resources, the best place to start is within your own network. Send out an email to a list of business associates, telling them a bit about what you want help with and asking if they have a VA they would recommend.
Goughenour also suggests searching Google by entering "find a virtual assistant." "There are many sites that specialize in training and/or placing Virtual Assistants," says Goughenour. "They are like the VA version of a temp agency. You can also check VA associations, such as VAnetworking.com and ivaa.org."
3. Screen the candidates for compatibility and professionalism. Now that you have come up with some candidates the next step is to do some research, first by reviewing their websites and secondly by conducting a phone interview. Goughenour suggests covering the following questions in the interview.
• Do you have experience in handling (insert task you want done)?
• What are your hours (times, days) of operation?
• What are your fees? Do you bill hourly, by project or on retainer?
• Do you have the time availability in your schedule to take on my project?
• How quickly will you get back to me when I email or call you?
• Do you have a team to support you? If yes, will I be working directly with you, or will I occasionally work with other members of your team?
• What services do you provide (and what services don't you provide)?
• Can you give me an overview of how you work with clients?
• How long have you been in business?
• Are you in full-time or part-time practice?
If they pass muster on the interview, ask for and contact at least two references.
4. Start small. Once you have done your due diligence and found the VA you think might be the delegation partner of your dreams, start with a small project as a way to test your theory. Let the VA know up front that you're beginning with a trial project to see how things go.
5. Hire slowly, fire quickly. Doing your research up front helps minimize problems down the line. However, on occasion, once you begin working with a VA, you may find that despite a brilliant start, things turn sour. If your VA misses several deadlines, makes the same type of mistake again and again, or is difficult to deal with, you may decide to call it quits. "It's best to put the request to terminate the services in writing," says Goughenour. "Be sure to include the date on which the services will cease and any work already paid for that you expect the VA to complete prior to that date."
Do you have any tips about how to hire or work with a VA? We would love to hear your comments.
This article originally appeared at Xero.com, online accounting software for small business.
Karen Leland is a freelance journalist, best-selling author and president of Sterling Marketing Group where she helps businesses negotiate the wired world of today's media landscape -- social and otherwise. For questions or comments, please contact her at kleland@scgtraining.com.
Related
Popular in the Community