When I said "I do" twenty six years ago to the love of my life, Fred Lightman, I didn't know I would also be saying "yes" to a business partner too. For me, the idea of working with someone I trust implicitly was an easy decision, however, being in love and working with your love, is a little more complicated.
Running a business with your spouse requires more than just love and honor through all the days of your lives. It requires discipline, planning, boundaries and a host of other things in order to keep your marriage and business intact. It's also about recognizing that the partnership balance will always be a tricky thing to navigate and like a marriage, needs to be worked at everyday. Here are some of the things I've learned that have helped us run a successful business without compromising our marriage.
Clear Roles and Responsibilities. Obvious enough, but when you live and work together, there needs to be a clear path of what your roles are in business and your relationship. For example, in my business, Linda's Stuff, we identify the strengths in our partnership and divide up the responsibilities accordingly--I am the public face of my company and work with all of the clients and merchandise, while Fred manages the financial and behind-the-scenes aspects. After we started working together it was clear to us that this was a great way to "work" our marriage too. We each take on the responsibilities that we're better suited to and it's worked wonders.
Leave OT Hours at the Office. When you live and work with a person, it's inevitable that one will spill into or affect the other--either work or professional problems. Create specific times in your week to discuss the larger business goals, successes and obstacles. Talking about business 'nonstop' is counterproductive- so we try to leave most of it at the office so we can decompress at home.
Set Goals for your Relationship and Business. Challenges arise when romantic and business partners cannot see eye-to-eye with future goals for their relationship and business. Be clear on what you envision for the company and your relationship in a macro sense. Build on the differences in perspectives and do not let them fester to become sources of tension and arguments. We could not have grown the company to over25MM in annual sales if we weren't working in tandem. The same can be said for our marriage. We wouldn't be celebrating 26 years of marriage if we were not working together on it.
How Sweet it is to Be Loved By You. To say the entrepreneurial life is hard would be an understatement. It is intense, scary and the fear of failure is ridiculously high. Having someone to share these experiences with not only makes it more manageable, but also empowers you. Knowing someone shares your passion and understands the goals you are trying to achieve provides a constant source of strength--especially in the difficult moments. It is the same for marriage. When you share a passion for your relationship, are working toward common goals, you can't fail because you put in the work to ensure that won't happen.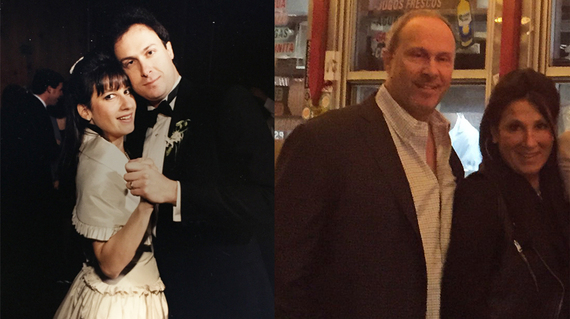 Related
Popular in the Community