My first job outside of babysitting was in the gift wrap department of Corrick's in California, where I delighted in whipping up twinkling packages with sharp creases and bright bows during the rush of holiday shoppers.
Since then I've been wrapping odds and ends my whole life, and some ideas have gone viral like this DIY gift bag! So when the holidays roll around and you've got a tough gift to wrap, chances are I've met the challenge either across the store counter or my kitchen table, where I wrap things for those near and dear.
See below for some swell ideas I put together for a Today Show segment for how to tackle the trickiest of objects, and enjoy the rest of your holidays hassle free.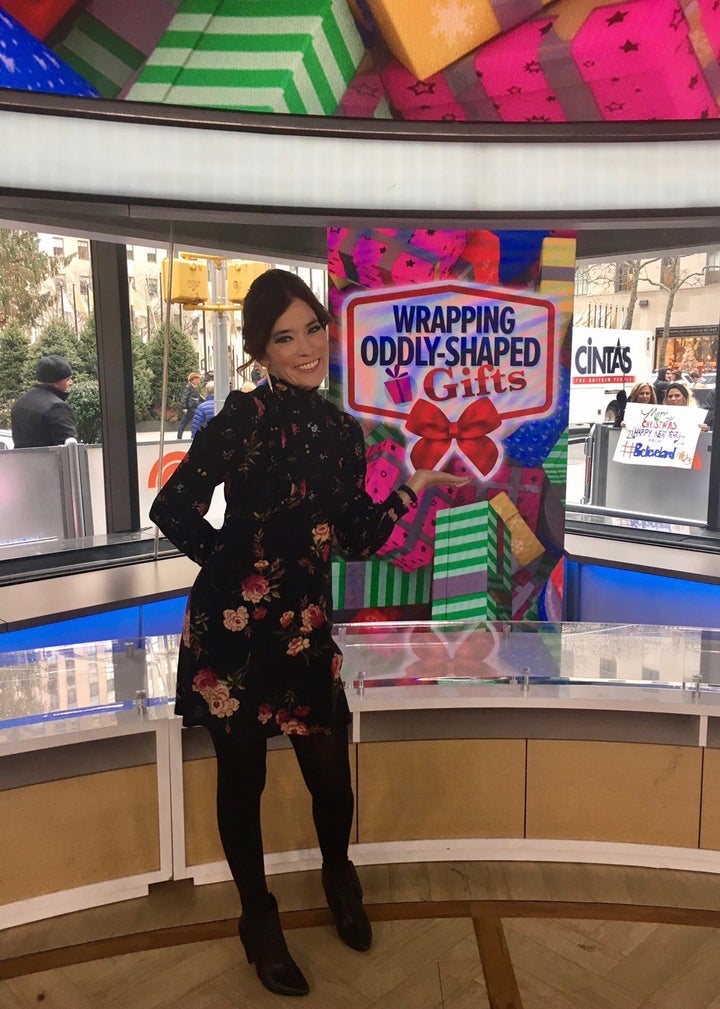 HOW TO WRAP A NECKLACE, EARRINGS & A BRACELET: Challenge: you don't have a jewelry box and you don't want to lose delicate pieces
Wrap with Wine Bottles: Find an empty wine bottle and undamaged cork. Soak in hot water and remove label. Rinse the bottle out and allow to dry. Secure necklace where clasp is located to the bottom of the cork using a push pin.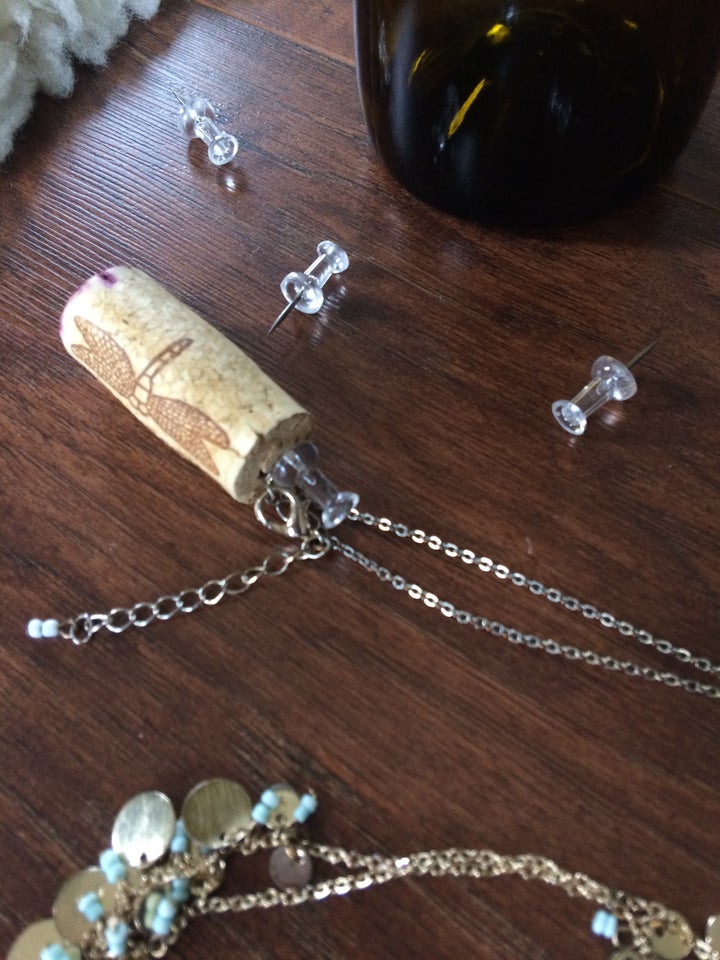 Delicately place necklace into the bottle so it dangles the length of the bottle, and secure cork.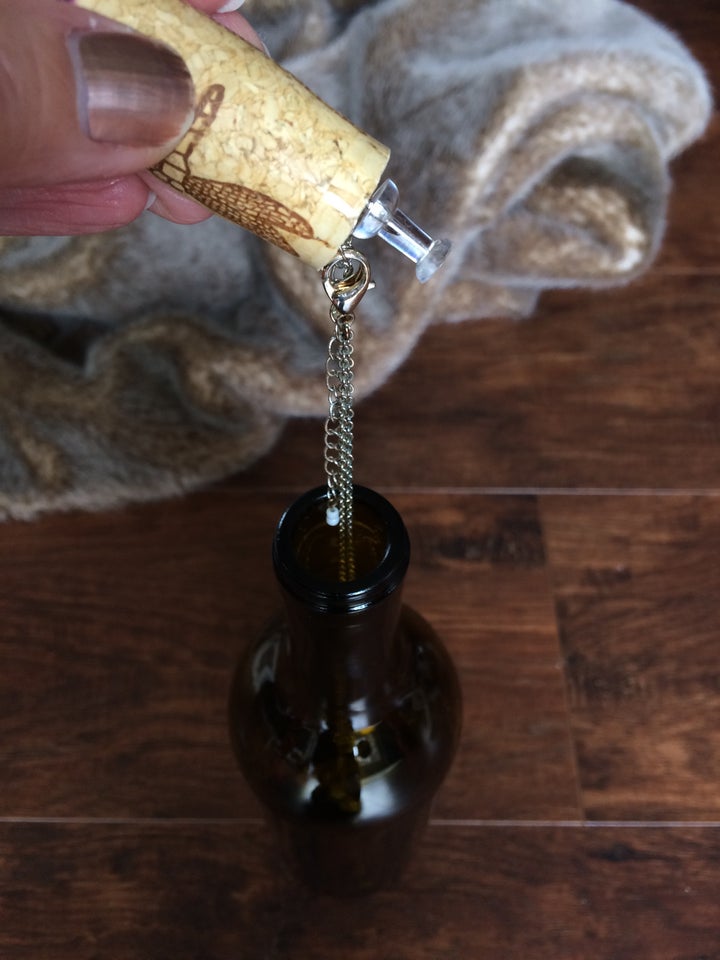 If you have metallic markers, you can decorate the bottle with winter images and phrases to create a visual distraction from the hanging contents!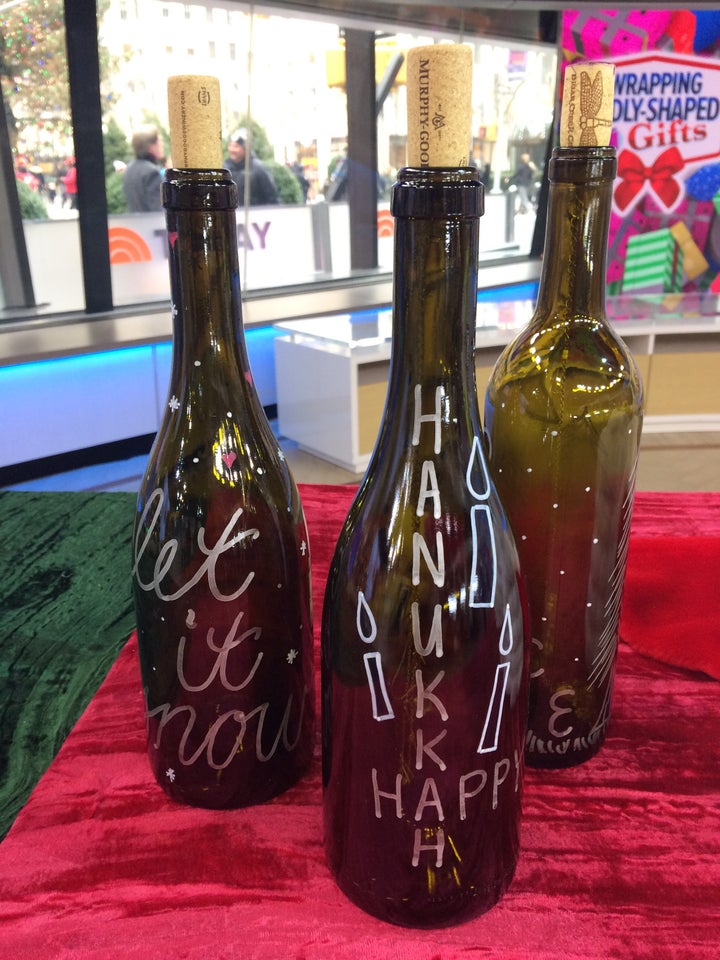 Wrap with a Mason Jar…"The Winter Forest": grab a jar from your cupboard. Cut off some branches from the back of your tree. Hot glue them onto the jar. For décor, add twine or pine cones from your yard. Fill with tissue paper and place a bracelet inside.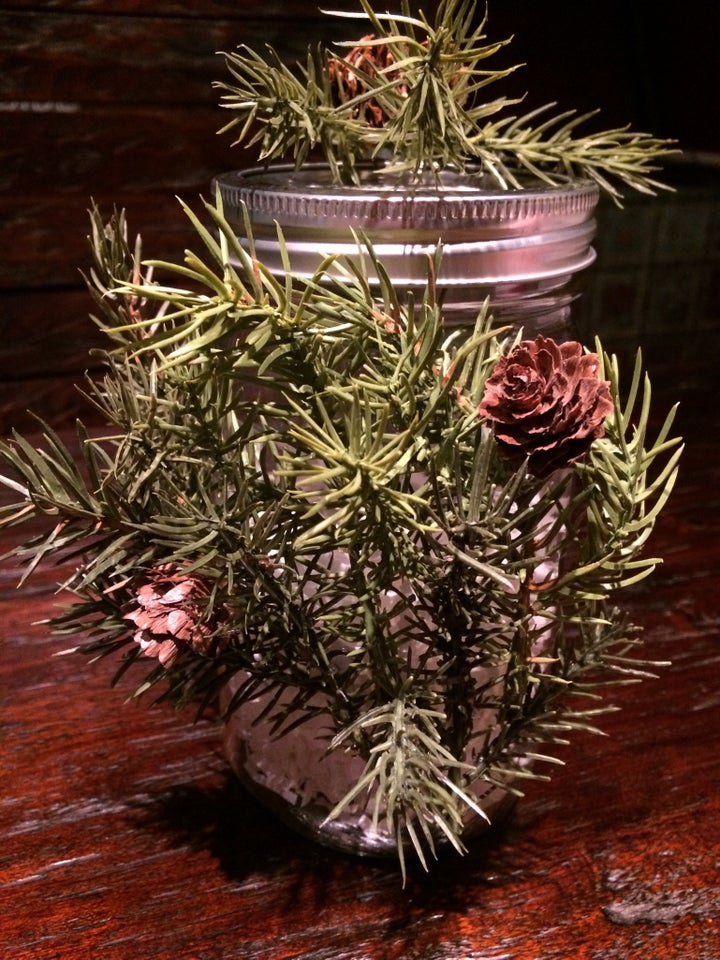 Wrap with a Mason Jar…"The Igloo": to a small jar, hot glue cotton balls to jar and lid: viola, complete!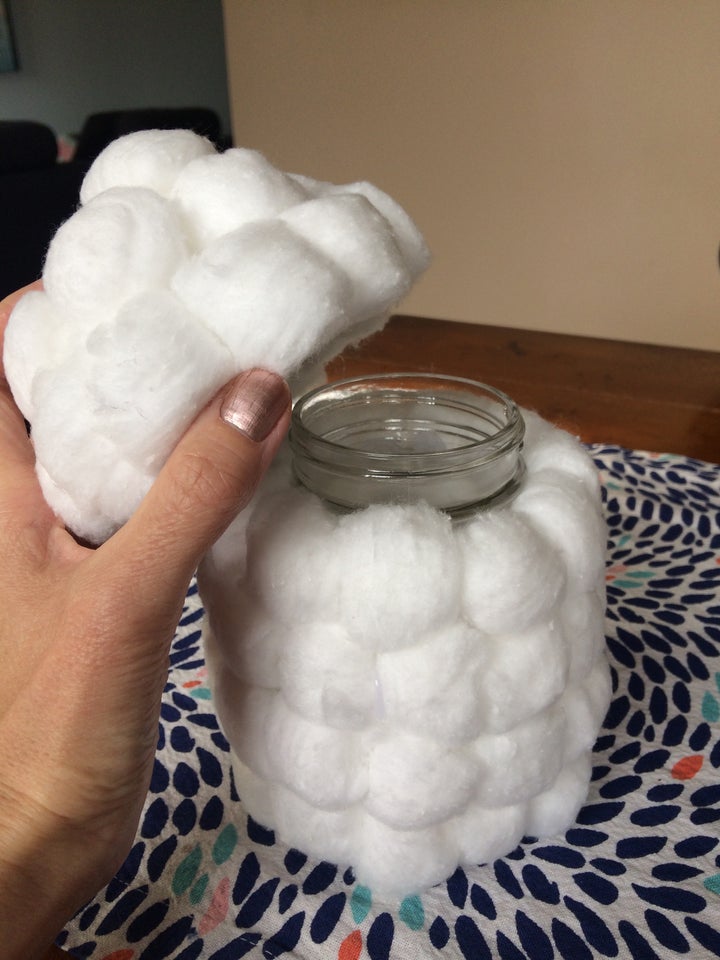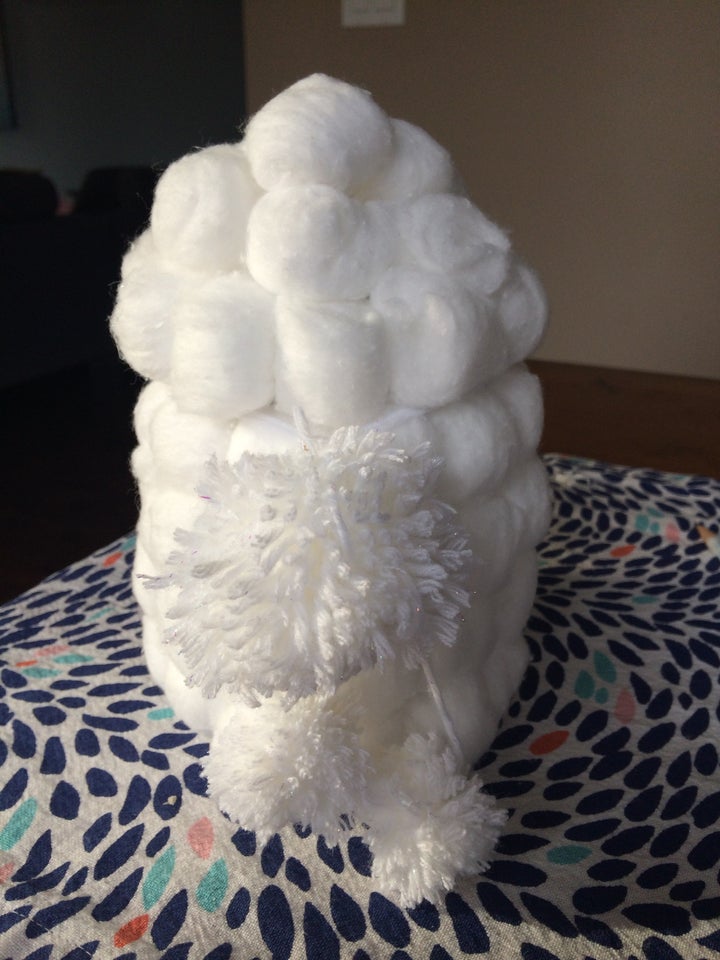 Wrap with Paper Towel Rolls: flatten a paper towel roll or toilet paper roll into a rectangle. Using a dull dinner knife, serrate half moons along the edges: both front and back. Fill with contents. Bend edges to make a cylindrical storage box. Wrap with paper around the middle and secure with a touch of ribbon or twine.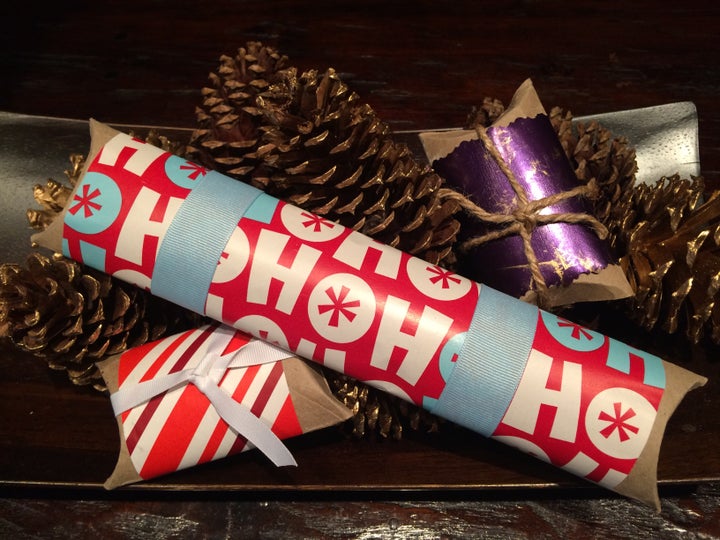 HOW TO WRAP SPORTS BALLS Challenge: it's round and rolls and doesn't have edges
Wrap with Tissue, a Cup and Hat: While struggling with how to wrap a ball, this idea came to me while drinking coffee in a to-go cup. Rinse and dry your latest, medium-sized paper coffee cup. Wrap ball in two sheets of tissue (the inner sheet a darker color conceals any ball markings; the outer sheet is the skin color of your Santa).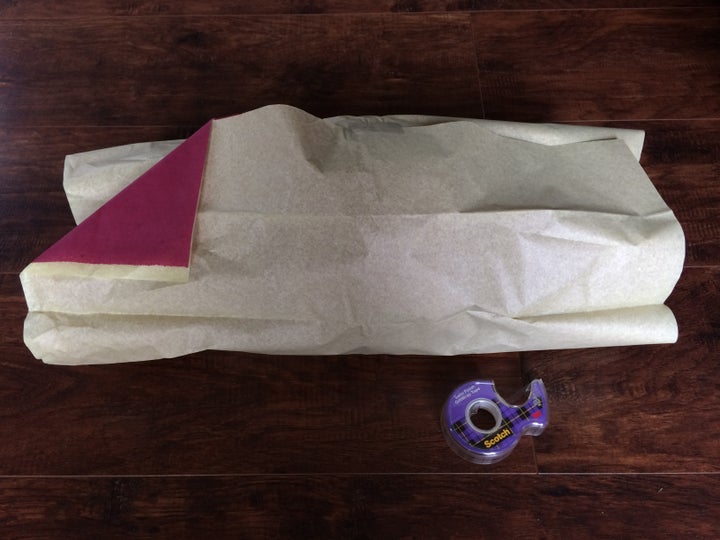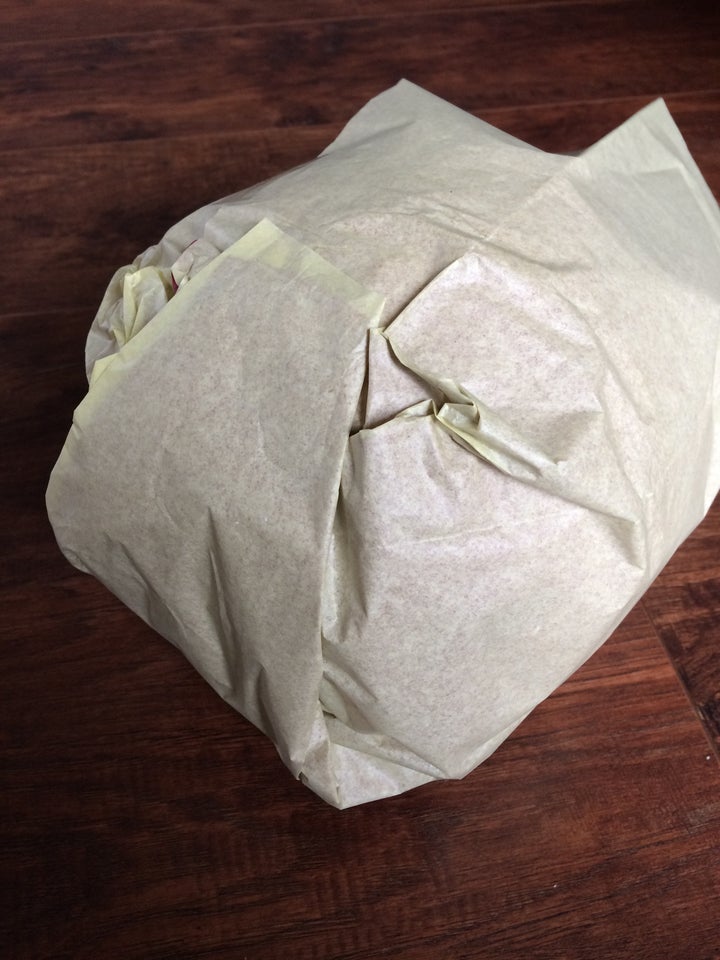 Balance ball on cup! Using construction paper, cut out Santa eyes and nose, and place on his face using a glue stick or double stick tape for adhesive.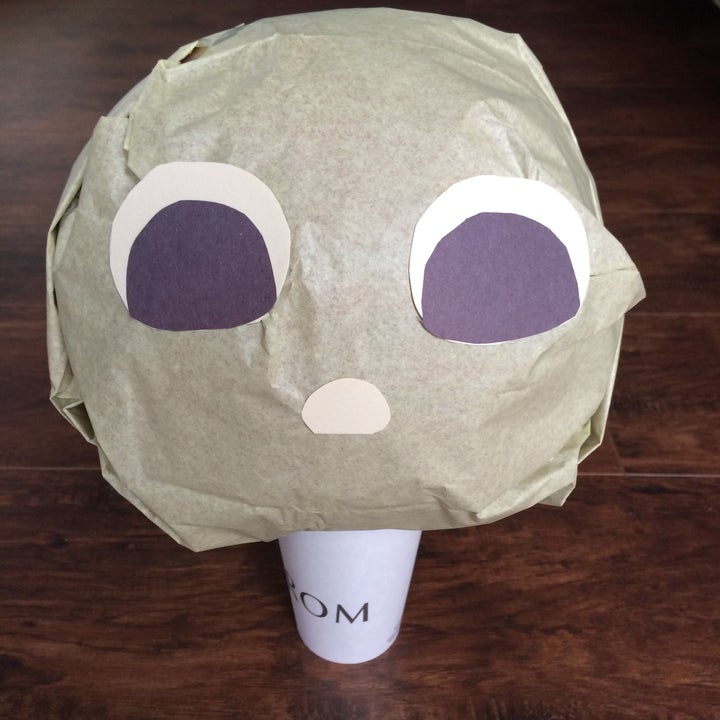 Wrap the cup in red tissue paper and add black construction paper "buckles" to represent a Santa's suit. Weight it with dried rice in a plastic bag—in case it tips over.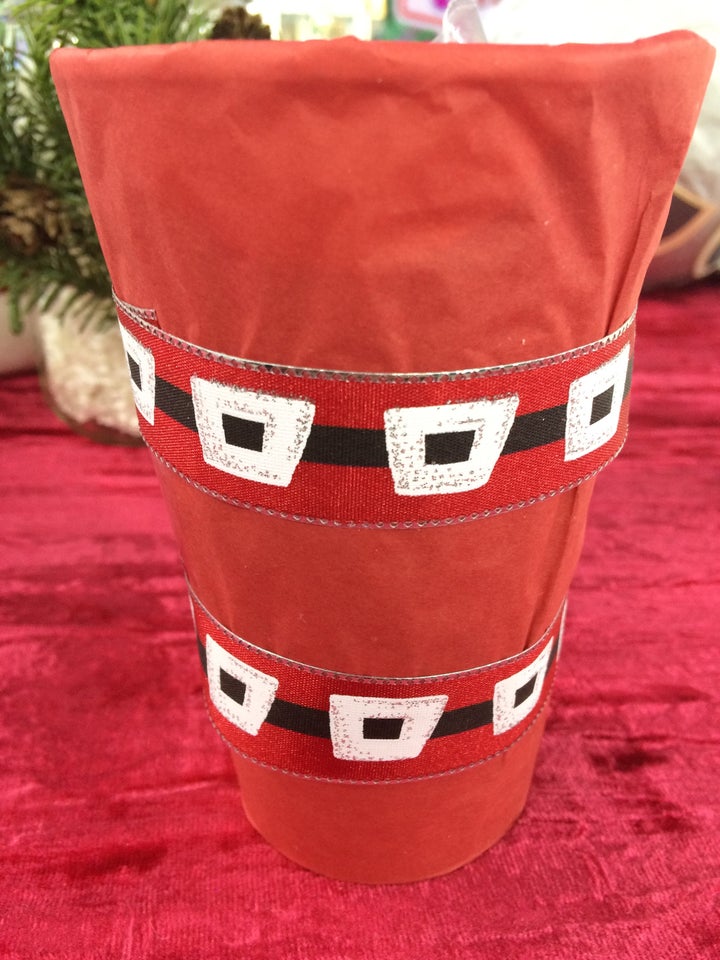 Make a beard by gluing white pom poms raided from your kids' crafts or cotton balls onto a file folder cutout in a beard-like shape, and tape on to face. Add rosy cheeks and a Santa hat.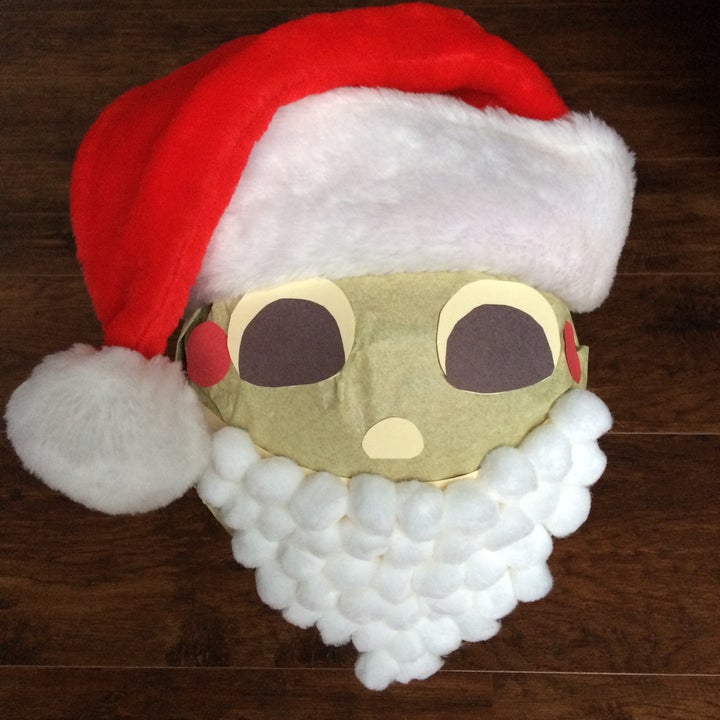 HOW TO WRAP A TENNIS RACQUET OR GOLF CLUB Challenge: it's a cumbersome shape
Wrap with Stapled Paper and Washi Tapes: using two sheets of my children's butcher paper from their painting easel, I generously outline with a four-inch buffer around the racquet and cut out two sheets of paper.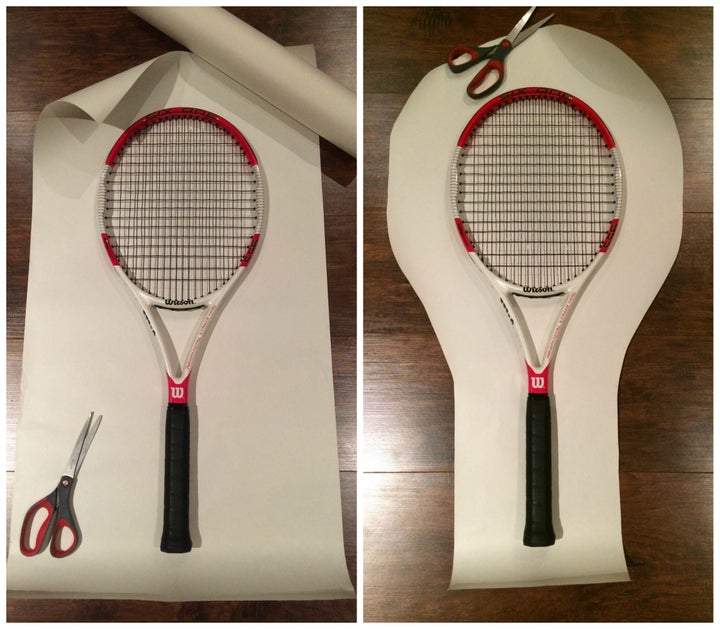 Using double-stick tape, I seal the racquet inside the sheets (this helps keep the paper in place for the next stapling step). Tip: the paper will buckle, so just do the best you can. Staple at two-inch intervals to seal the racquet inside. Tuck the bottom of the paper underneath the handle, and secure with tape.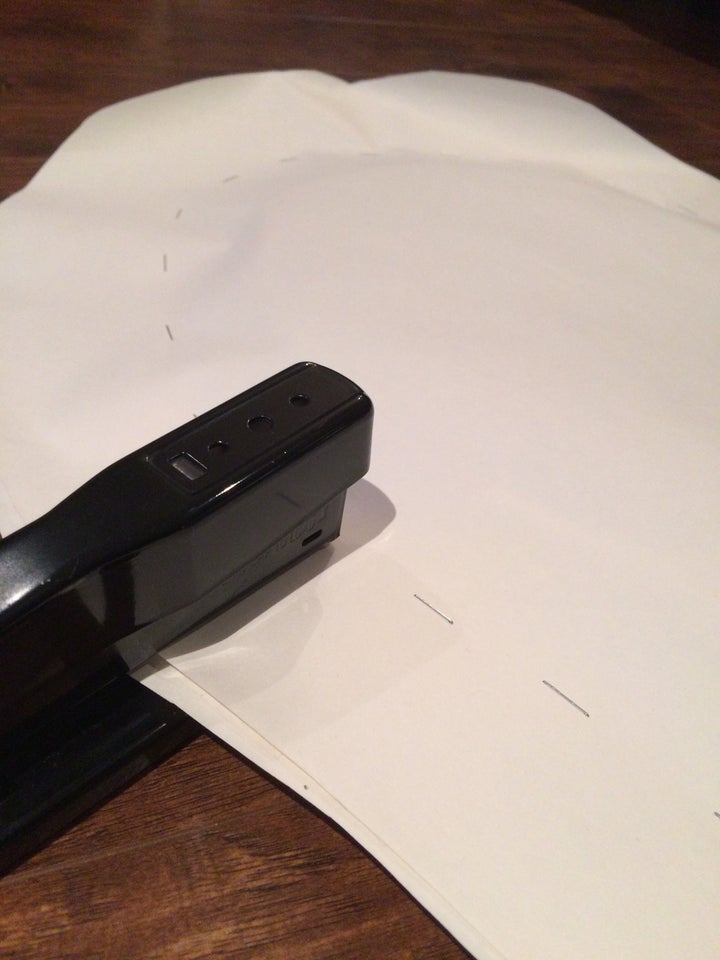 Decorate using Scotch Expressions washi and masking tapes to make mod and sporty designs.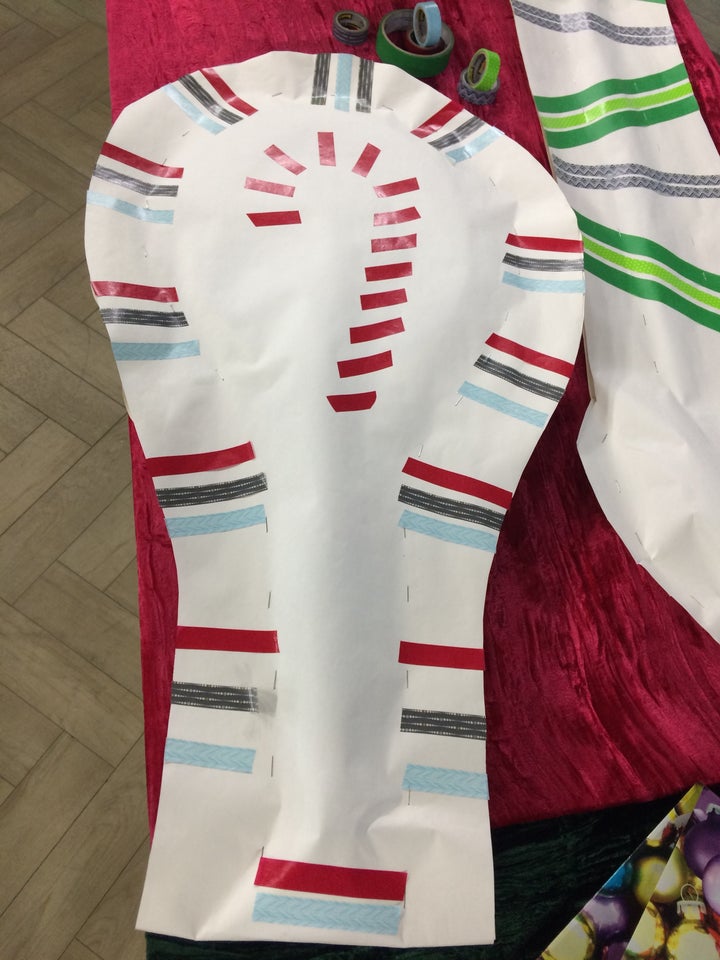 You can use the same strategy for a golf club. Tip: when you get to the club head rather than a 4" perimeter, I increased it to a 5" one, as the angle of the club creates more creasing, thus demanding more space.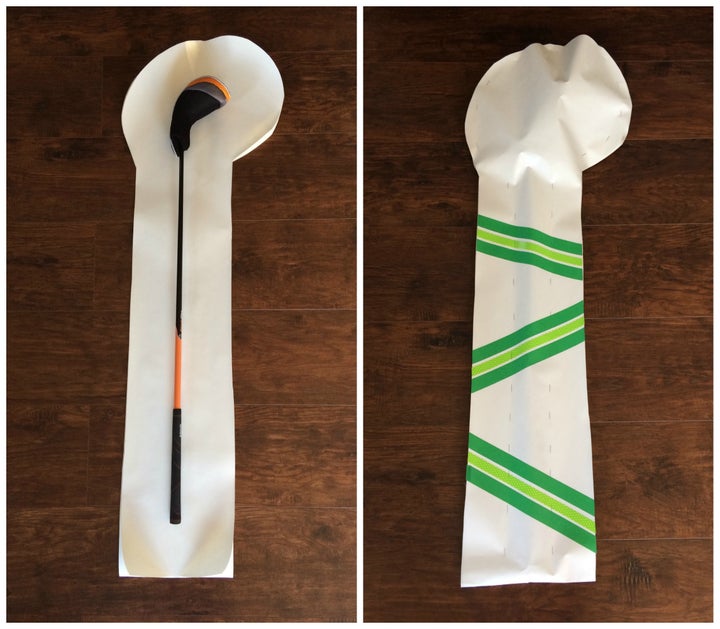 HOW TO WRAP THE SUPER LARGE BOX Challenge: your wrapping paper isn't long enough
Wrap with a Unique Crease & Fold Technique: when I saw this by Papyrus, I was wowed. Wrap the body of the box and do as much as you can. You see the middle is exposed?
Tuck your paper underneath the box, allowing about eight inches on either side.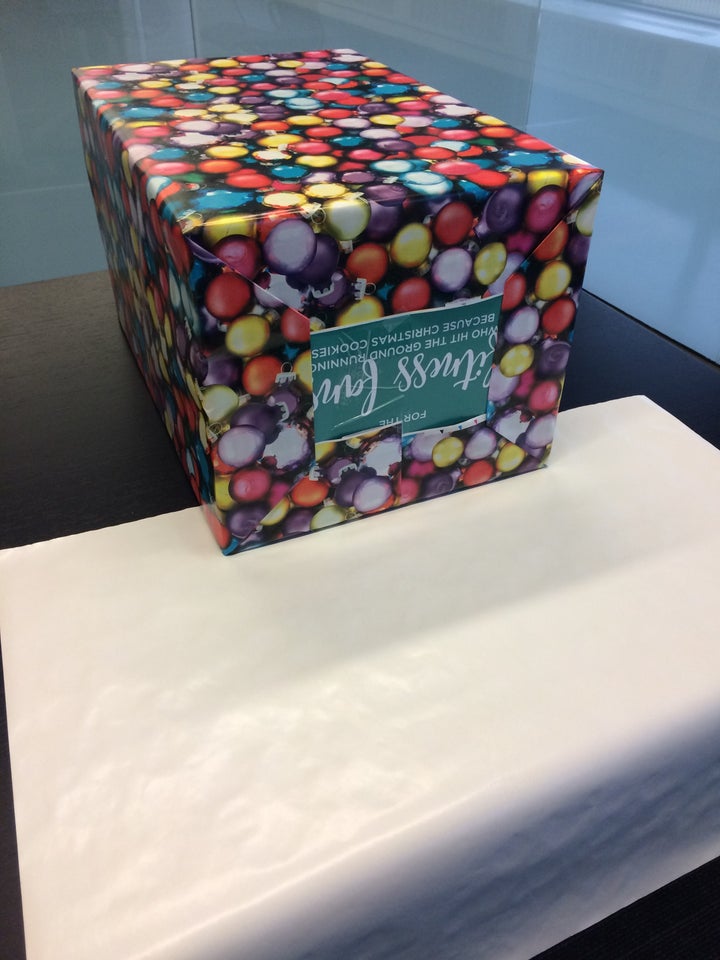 Lift up the paper to the side of the box and make a sharp crease the box's width.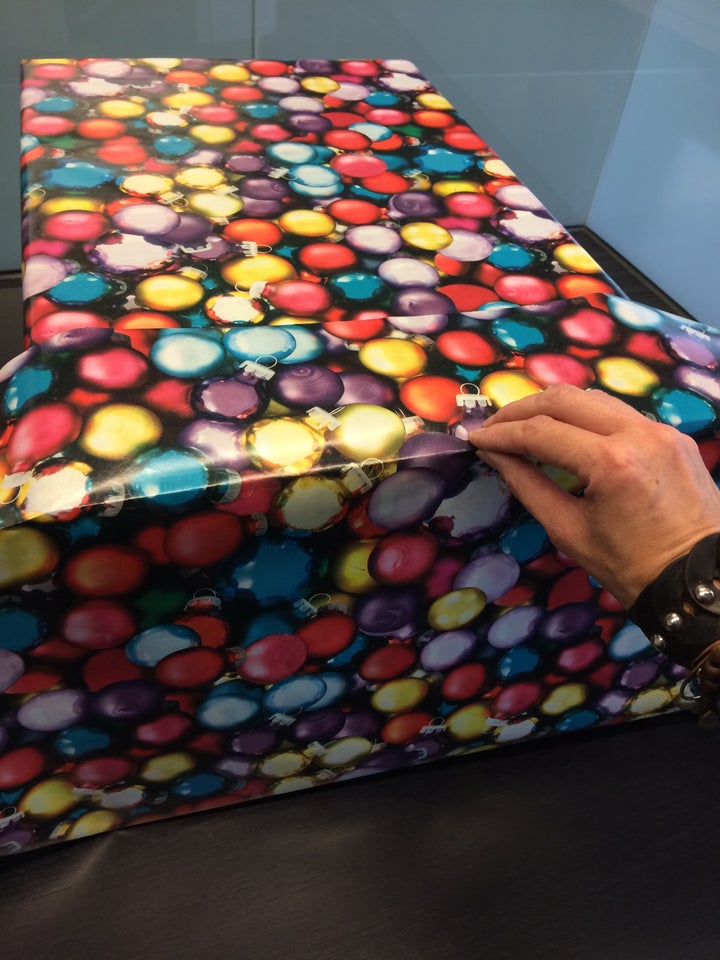 Lay the paper flat on the table again, fold to the crease, line with double stick tape, and tape to side of box as pictured below. Flip the box and do this same technique with the other edge.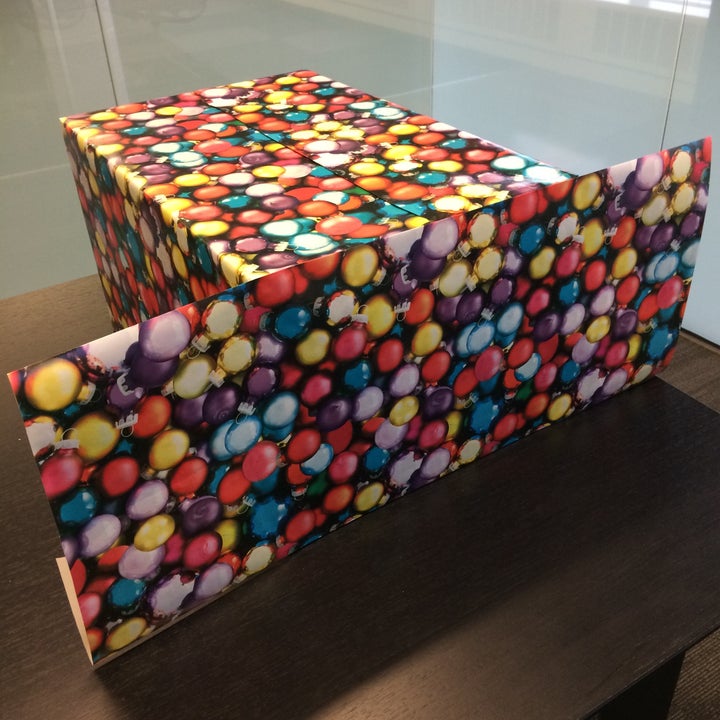 Now with the side flaps in midair (tricky!), fold into a triangle.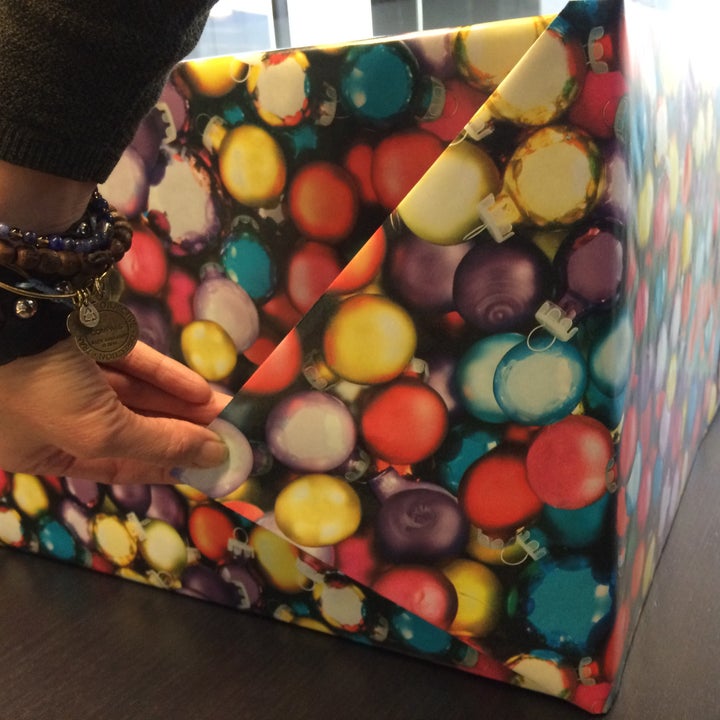 Add double stick tape and tape the triangle to the box's side. Repeat with the other side. "Peeping tummy" box is banished!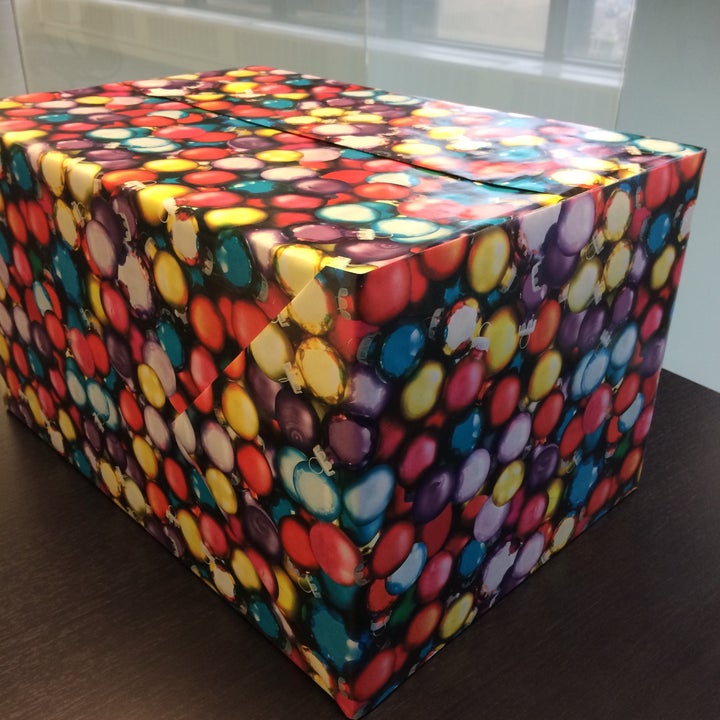 HOW TO WRAP A SMALL/MEDIUM BIKE Challenge: it's awkwardly long with parts that protrude
Wrap with a Tablecloth: so in the Japanese tradition of wrapping we use furoshiki, which is a piece of beautiful fabric to tie up a gift WITHOUT the use of tape or pins: just knots and folds. Once the gift is bestowed, the receiver actually gives the furoshiki back! A dish towel can work for small items and a festive tablecloth works for large item like a kid's bike. This is my fair trade tablecloth that I had in my pantry for this toddler-sized bike.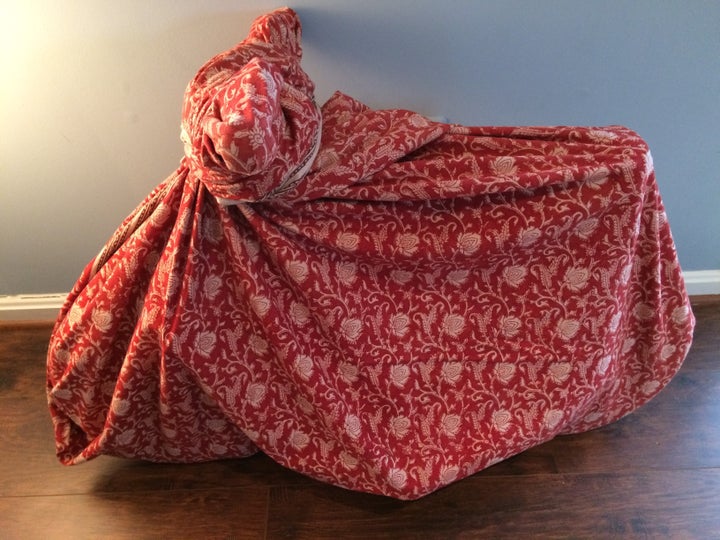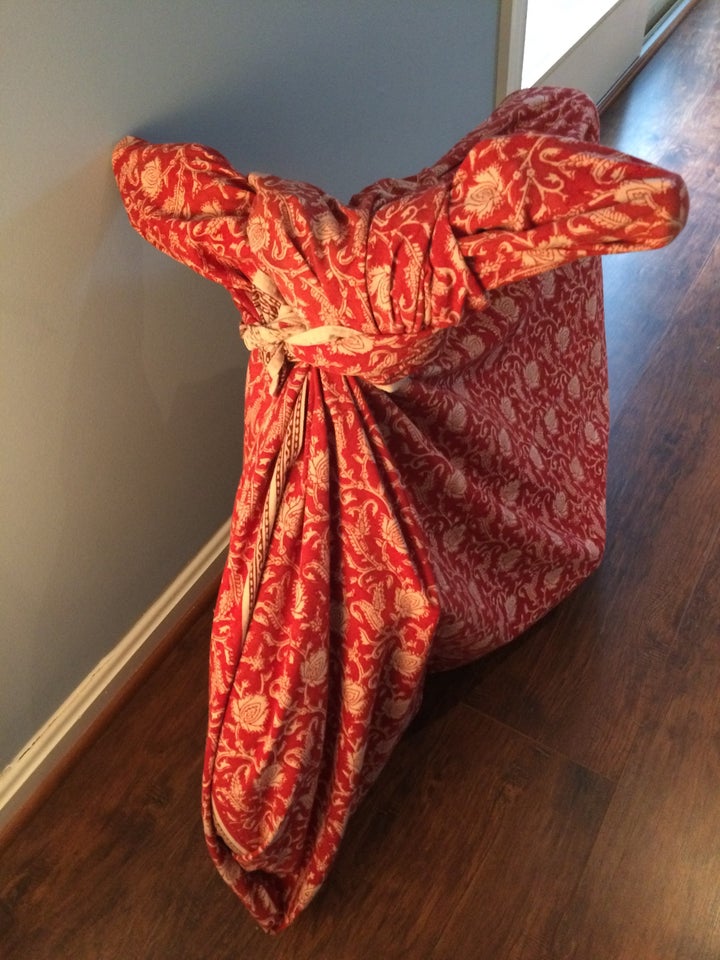 HOW TO WRAP A LARGE LUGGAGE Challenge: it's huge, the surface is lumpy and typical wrapping paper isn't big enough
Wrap with Tissue Paper and Masking Tape: The dilemma with a luggage gift is having wrapping that can cover it; then I realized that one thing everyone has this time of year is tissue paper (I just received the gold tissue paper from a friend!). Piece together your own gift wrap using masking tapes, which are wide, and delicately wrap your luggage. Where seams come together, you can put an ornamental design made out of construction paper: a little reindeer, angel or ornament for example.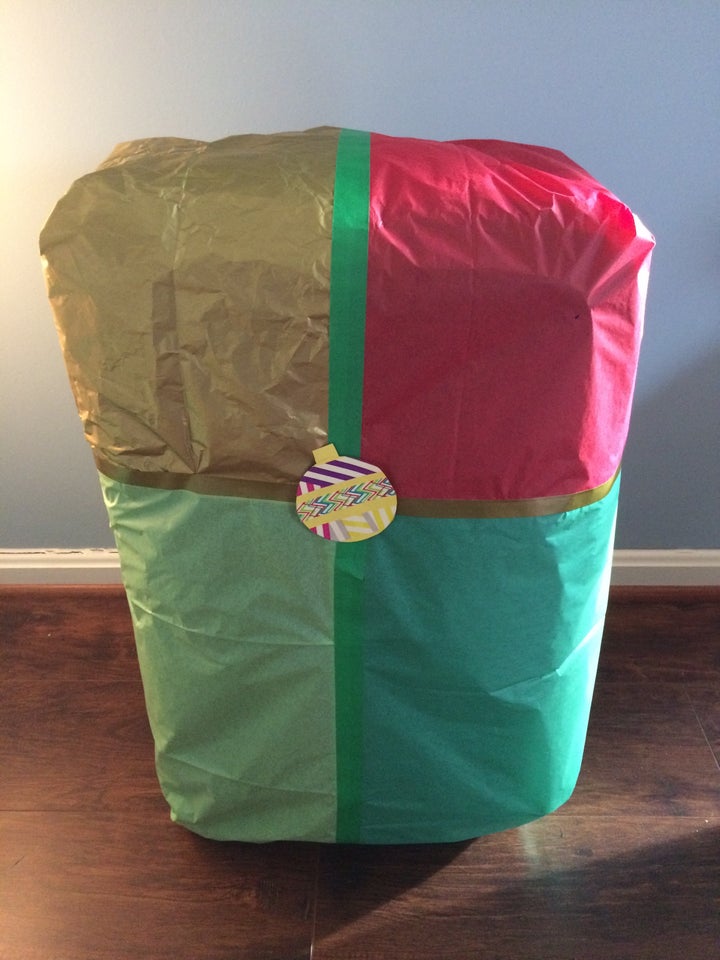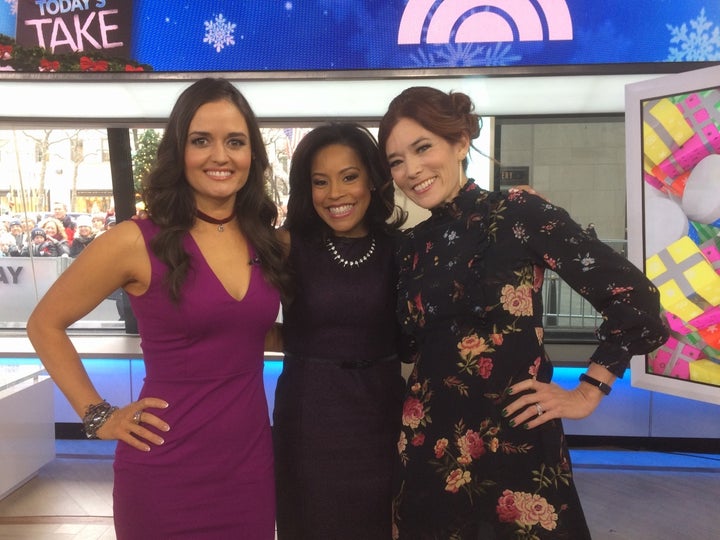 Related
Popular in the Community