Hot summer romances are a long distant memory as the northern hemisphere winter closes in and tempts us towards hibernation, hot chocolate, and heated holiday party debates. If distance or opportunity separates you from your crush, avoid wallowing in loneliness and listening to Lana Del Rey's Summertime Sadness on repeat. Instead, ignite your romance with epistolary therapy, that is, write a love letter.
For inspiration, the letters of French philosophers and lovers Simone de Beauvoir and Jean-Paul Sartre are among the greatest confessions of love in history.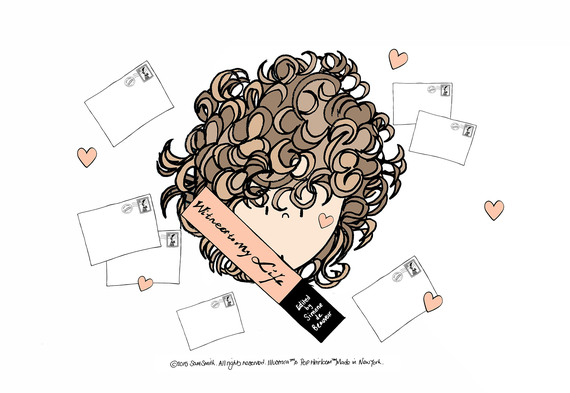 Image © Sam Smith
Describe how your lover's absence affects you.
In Sartre's book The Words - for which he refused the Nobel Prize via a letter that arrived too late - he writes about a person's absence. It is like a knife that, on sinking into our awareness, carves a void. The French don't say 'I miss you'. They say tu me manques. It means 'you're missing from me', reflecting the emptiness that an absence gouges out of our being.
Sartre and Beauvoir spent much time apart due to teaching assignments in different locations and, in World War II, Sartre was posted to a weather station and spent nine months as a prisoner of war. Beauvoir's Letters to Sartre are passionate, urgent, and convey his lacking from her.
I'm happy whenever I go and see someone new - but at once disappointed, since the pleasure I'm hoping for from them is that which you alone can give me. I'm mutilated without you, my love. It's not exactly painful, but it's sad. In the whole world, there's only you who count for me.
- Beauvoir to Sartre, September 24, 1939
Declare your love (even if it's irritating).
Sartre was notoriously fluent in the spoken language of love and yet his written expressions of love are much less eloquent. He told Beauvoir that he was neither poetic nor romantic, yet his letters in Quiet Moments in a War reveal sprinklings of sweetness. He seemed to know that declaring his love - however awkwardly - matters.
I love you passionately (always in the full sense of the term). I won't say it again because the word irritates me, but remember it well, my sweet, my little flower. Tender kisses for your little cheeks.
- Sartre to Beauvoir, May 13, 1940
Although Beauvoir and Sartre were committed to one another for their whole lives, freedom was an integral part of their philosophies. To use that freedom to sleep around would have been a cheap and easy form of it, so instead, they let themselves fall in love with others. This meant that they often spent months apart and with other lovers. Yet, they still wrote to each other regularly.
I'm still completely bound to you, I can feel you up against me, you populate my days, you are here, more than ever. I love you with all my might. Many times a day I too have humble little desires, so individual and uncomplicated, to be next to you and to kiss your little cheeks. I love you.
- Sartre to Beauvoir, June 1, 1940

Imagine being with your lover and write down your sensations and desires.
In 1947, Beauvoir fell in love with the American novelist Nelson Algren. Her life was in Paris. His life was in Chicago. Their absences were bridged with intimate and passionate letters often sent every few days. Beauvoir's letters to Algren are collated in A Transatlantic Love Affair, creating one of the most romantic and heartbreaking books of all time.
Oh! I should like so much to be near you, to feel your shoulder against my cheek and your arms tightly enclosing me - and you should look at me, I should look at you, and we should know all there is to know and be so happy.
- Beauvoir to Algren, May 24, 1947
Beauvoir and Algren's ardent romance imploded after three summers together. The Atlantic Ocean and Beauvoir's commitment to Sartre became insurmountable obstacles to their relationship. Beauvoir forever wore a ring that Algren gave her and is now buried with it in Paris's Montparnasse Cemetery next to Jean-Paul Sartre.
The only thing I really do want is you. Nelson, my heart is full of you, every breath in every minute will be breathed towards you. I have no other aim, no other longing, no other hope or wish but you.
- Beauvoir to Algren, May 12, 1950
Goodbye - your self, my love, my life. I love you and long to see you. How I need you! How wretched I'd be if you didn't exist! And how nice you are to me, sweet little being! I kiss you so passionately. I love you.
- Beauvoir to Sartre, July 6, 1939
Related
Popular in the Community