Awards season is upon us. The Booker Prize went to its first American recipient, Paul Beatty; The National Book Award went to the deserving Underground Railroad by Colson Whitehead; the Literary Review's Bad Sex Award ― given to the writer who stumbles most failingly through bedroom dalliances ― went to Erri De Luca, author of The Day Before Happiness.
Luca is the 24th recipient of the award, which, it seems, serves the purpose of highlighting pat or uncomfortable writing by otherwise good literary authors. One of this year's nominees is on the faculty at the Iowa Writer's Workshop; recent winners and nominees have included Morrissey, Erica Jong and Lauren Groff.
The Bad Sex Awards, then, aim to highlight an opinion many literary critics seem to share: writing about sex is ― forgive us ― hard. Hard as the Sunday crossword. Hard as a big ol' diamond. Hackneyed metaphors abound. Clinical language creeps in. In backward attempts to deviate from the same-old story, otherwise emotionally resonant authors have their women characters masturbate on doorknobs.
What gives? It could be that sex ― an act we, as a culture, still regard as magical ― is cringe-inducing when depicted with something as concrete as language. But are sex scenes not also an opportunity to examine a bevy of other topics, like gender politics or power dynamics?
To show the flip side of the Bad Sex Awards ― and the writers daringly using sex to comment on big issues ― we decided to highlight some of 2016's best sex writing below.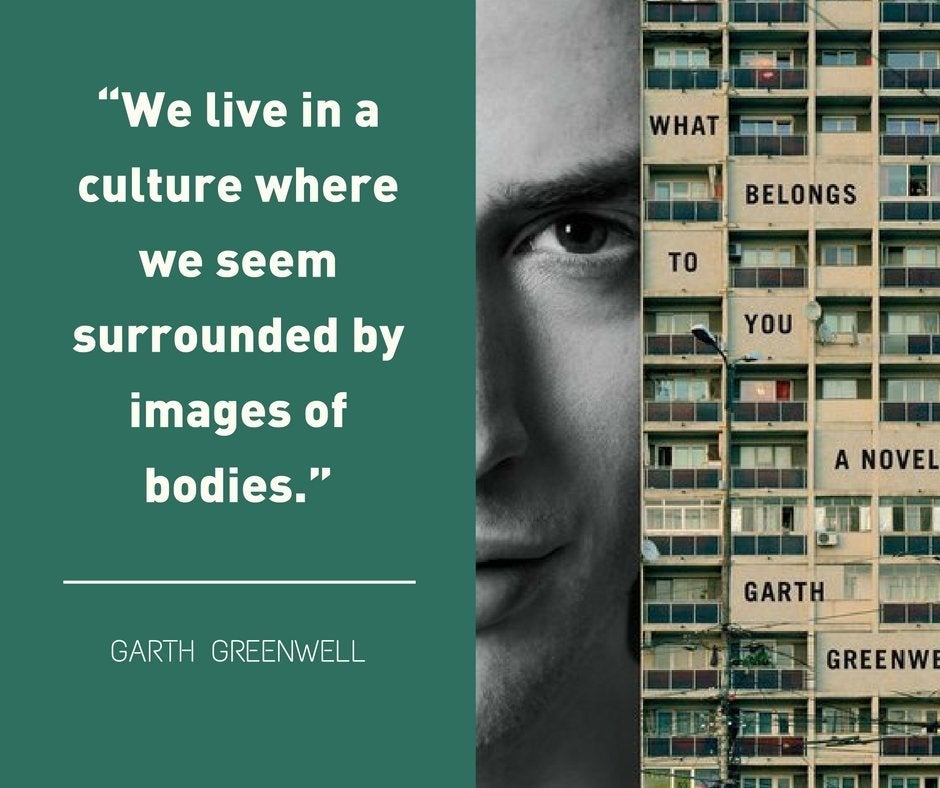 Garth Greenwell
Author of What Belongs to You
Greenwell's novel explores a relationship between two men who meet in the public bathroom in the National Palace of Culture in Sofia, Bulgaria. The narrator pays the object of his desire ― Mitko ― for sex, and a fraught, monthslong connection between the two ensues.
"I actually think it's kind of a myth that sex is harder to write than other things," Greenwell told HuffPost. "I think everything is hard to write."
He sees sex writing as an opportunity to connect our bodies with our inner thoughts ― a task that'd be even harder to pull off in less interior art forms, like movies or visual art.
"We live in a culture where we seem surrounded by images of bodies," Greenwell said. "The thing that literature as a technology does better than any other technology we have is allow access to the experience of another person's consciousness. Literature has a really important role to play in this hyper-eroticized culture that we have, by presenting not just bodies but embodied-ness, and by exploring acts of sex between people as moments of ethical and emotional complexity."
Greenwell regards this work as important ― urgent, even ― especially for women, queer writers, and others whose sexual independence has been disregarded.
But just because writing about sex is, for him, a political act, doesn't mean sex writing can't also be sexy. Just because it's literature doesn't mean it's not meant to elicit arousal, Greenwell says.
"But I think what distinguishes art from pornography, or the less-interesting pornography that we seem to be surrounded by, is that art never intends that as a sole response," he added. "Art never intends a singular response. It's also other things; it also causes you to question that response of arousal."
For more great sex writing, Greenwell suggests reading Lidia Yuknavitch, Merritt Tierce and Kim Fu.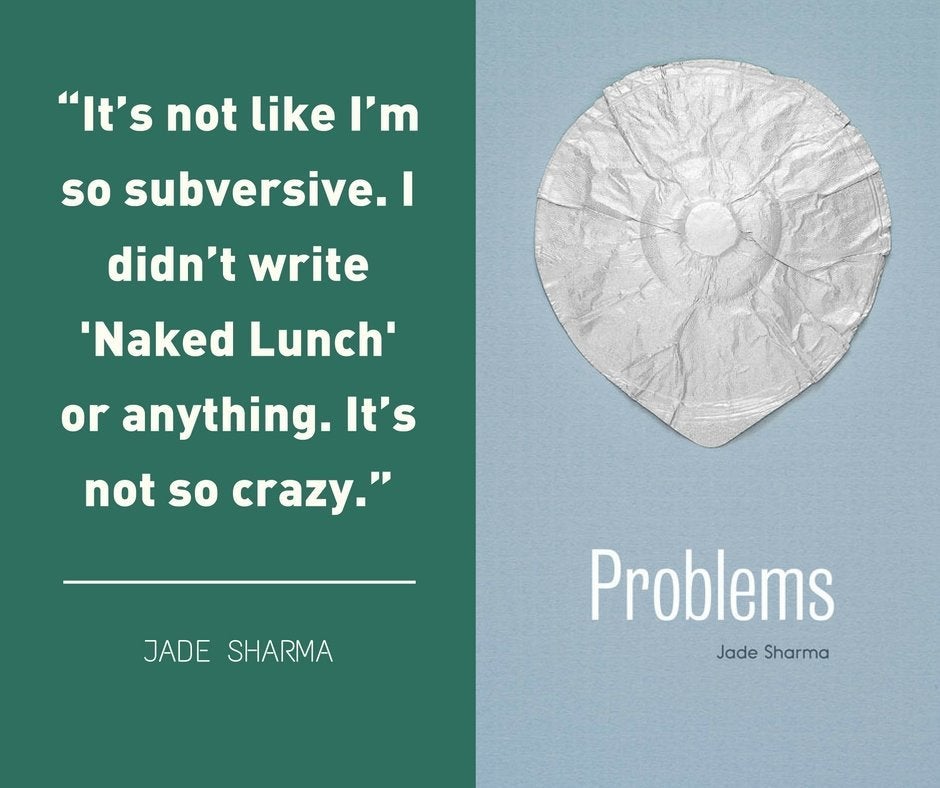 Jade Sharma
For Sharma, the answer to writing about sex is simple: just don't filter it. Her novel Problems centers on Maya, an NYC bookstore employee whose life starts to unravel when her husband and her lover both decide to end their relationships.
"I just use the language I use and my friends use: masturbated, pussy, clit, came, hard, cock, porn," she told HuffPost. "Sex is a part of life. Art is supposed to mirror life."
"I write realistically, like attempting to write how people actually talk and think. And I get plenty of backlash, like people telling me I'm disgusting," Sharma said. "I had a comment once about a scene where my female character is home alone and she masturbates and I got such a harsh reaction from my classmates in workshops and one of them was like, 'It came out of nowhere.' And I was like, 'Yeah, she also eats yogurt out of nowhere. She's home alone, so what's the difference?' Like why is it any less banal than a young woman eating yogurt?"
Because she weaves the ordinariness of sex into other quotidian actions, Sharma finds the feedback that her work is somehow either gross or revolutionary irksome. "It's not like I'm so subversive," she said. "I didn't write Naked Lunch or anything. It's not so crazy."
She hopes that her writing will allow readers to see themselves on the page, to form a connection or to feel as though their actions aren't strange or shameful.
"If you can make anyone feel less alone, like they're not a freak, it's probably the best thing you can do in art," Sharma said.
For more great sex writing, Sharma suggests reading Eileen Myles, Erica Jong and Emily Carter.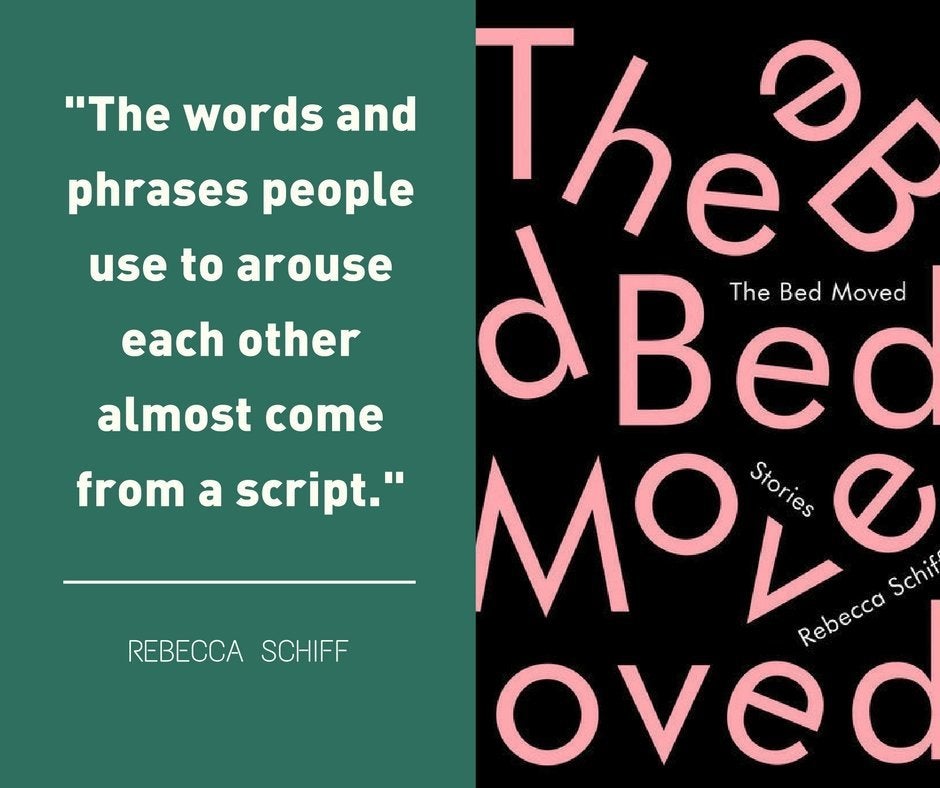 Rebecca Schiff
Schiff's stories are quick and funny, often flirting with the absurd.
A woman finds topless boxing porn on her dad's computer. Another woman struggles to be the dumper in a fizzling relationship. Yet another woman gives a blowjob in an open-air bath intended as a zen retreat, an escape from everyday desires. The recipient is a weed grower she's been seeing who can't seem to scrounge up enough money to pay for things like his ticket into said spa. The two of them fumble around before getting kicked out in a scene that's both funny and smartly cued into the way our bodies can illustrate things like our neuroses, or the power structures we're beholden to.
Schiff, then, sees sex scenes as avenues for discussing bigger issues. They only become tricky when the language starts to mirror clinical speak ― or the tired verbiage of sexting.
"Sex writing can easily become cliché because the words and phrases people use to arouse each other almost come from a script," Schiff told HuffPost. "When you're writing a sex scene in a work of fiction, you have to push past that script, and find new language."
For more great sex writing, Schiff suggests reading Mary Gaitskill.
Support HuffPost
The Stakes Have Never Been Higher
Related
Before You Go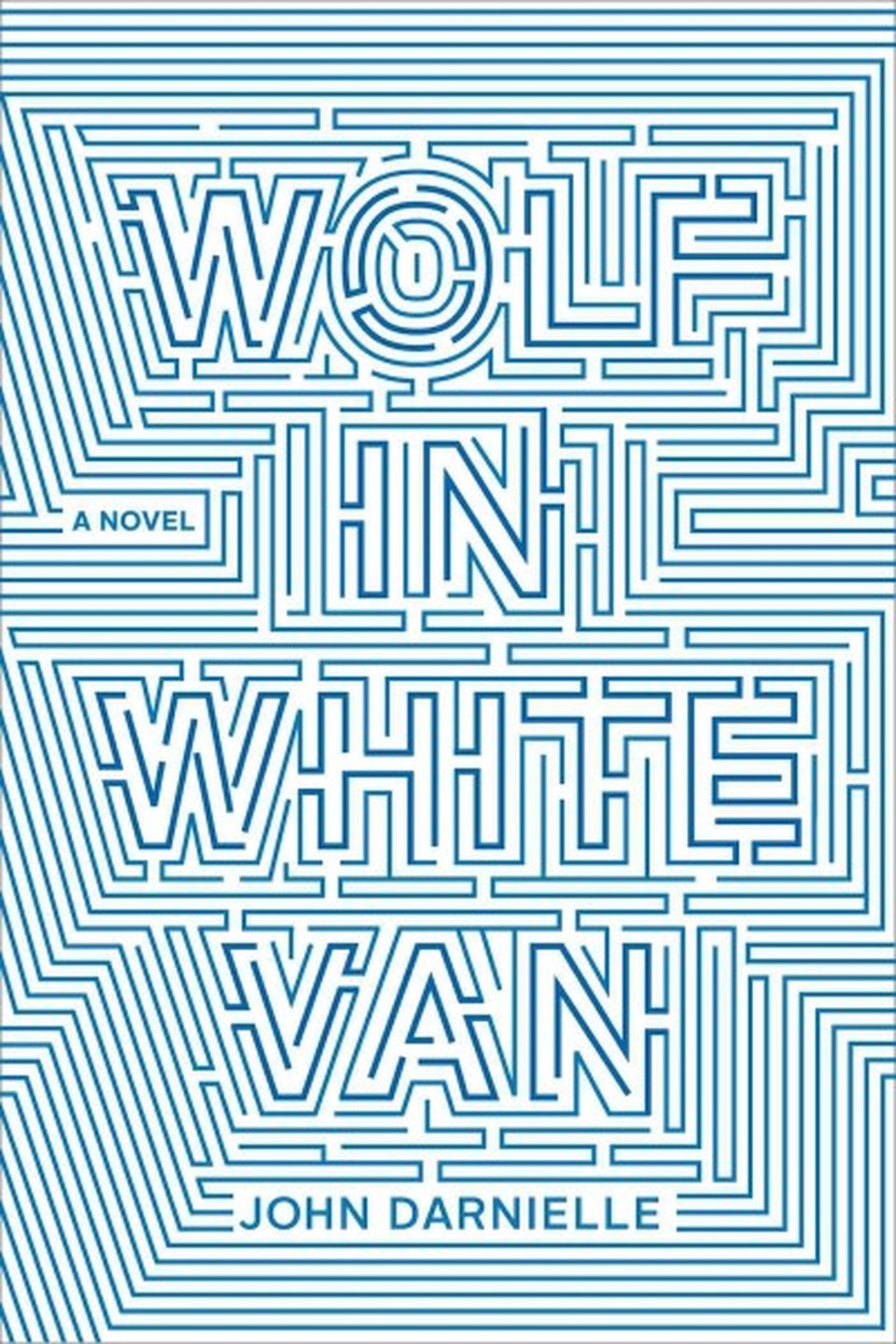 11 Great Debut Novels
Popular in the Community