Have you ever had these challenges when thanking an employer?
Have you ever had challenges when you go to a job interview and want to write a thank you note to the employer afterward? You wondered how and when to thank them. You wondered what to say and what medium to use (handwritten note, email).
There are typically four challenges:
How to thank the employer

When to thank the employer

What to say in the thank-you

What medium to use (handwritten, email)
Here's what's in the episode.
You're in luck because I'm going to demystify this today. I'm going to teach the two most important aspects related to the thanking process.
I'm going to teach the three benefits you gain by thanking somebody.
I'm going to teach you exactly how—as in the exact words to use—to thank them.
I also have a great download with instructions and a template with the exact language. You can download it at the end of the episode!
How I came about this thank-you format.
I'm an executive recruiter and have been for the last twelve years. I've dedicated my life to helping people just like you figure out their passions and their purposes so they could lead rewarding careers and fulfilled lives.
During that time, I've personally coached more than eleven thousand people as well as over two hundred companies. I've reached hundreds of thousands more through my blog Tips for Work and Life® and social media platform.
I've prepared job candidates for many thousands of interviews. I've essentially perfected this thanking process.
To give you an idea of how effective this is, the candidates we coach at milewalk have statistically outperformed other job seekers by 233% in obtaining the job. This statistic is based on employers' averages for how many job candidates they need to interview to hire someone for the job.
There are many reasons for this performance, but one of them is the thanking process. I'll tell you why.
I'll start my answer with a question. When I ask most of my job candidates what they think the thank-you note is for, most of them respond, "Hmm? It's to thank them."
That's true. But, that's only one third of the reason why you write a thank you note. There are two other fantastic reasons, which I'll get into.
There are two most important aspects of the thanking process.
Let's start with the most important elements about the thanking process. There are two keys you need to know about thanking somebody to make it effective: speed and thoughtfulness.
Speed is how quickly you respond to them after your interview. I recommend 24 hours.
I understand many circumstances can lead your inability to do this, but speed it extremely important.
Thoughtfulness is the level of effort and care you put into the words you place into the thank-you. What messages are you're sending?
The other thing you need to understand about these two elements is one without the other makes the benefit of your thank-you essentially worthless.
If you leave an interview and five minutes later send a one-line email thank-you, that's fast. That's speedy, but there's no thought.
The employer will imagine you did that out of obligation. The other extreme is waiting four or five days and sending a one-page email thank-you. That might be lengthy and thoughtful, but it's entirely too late.
You realize three benefits when you thank the employer.
There are three benefits of writing a thank-you.
We talked about the first and obvious one, which is you get a chance to thank someone for his or her time.
Whenever you're preparing your thank-you note, you should open with thank you so much for your time and I really enjoyed meeting you.
This helps you develop a connection with the employer.
Opening with a thanks puts you on par with everyone else who interviewed with them because everyone will thank them!
2) You Get To Sell Yourself
The second part of the thank-you is where you separate yourself from the pack.
Let's pause for second. One of the most fabulous aspects of this part of the interviewing process is you get to completely own it. You get to own what you say. No one is asking you to respond to a question. You get to say whatever you want in your thank-you note, so let's make it count.
This leads me to the second part of the note. This is where you score the most points. It's where you should highlight why you're such a great match for the job!
Right after you thank them, add your own unique identifier. Put in your sales pitch. Reinforce why you're the best candidate for the job and why you're such a great fit.
Say based on what we discuss, I'd be a fantastic match for the job because [insert your specific reason(s)]. This should be related to something you and the interviewer discussed. Now, you're reminding the interviewer and you're reinforcing the points and your assets.
Another trick is to add something you might not have spoken about specifically during the interview, but was related to a key point.
I give you the exact language I would use in the download.
3) You Get To Reassure the Employer You're Interested
The third benefit is to reassure the employer of your enthusiasm and interest in the position.
This final part of the thank-you should explicitly tell the employer, "I'm interested!"
You can use language such as, "I'm more interested in the opportunity now that we've had a chance to talk because…I look forward to hearing from you."
Here's what I like to do and a story.
I like to send the employer an email within 24 hours of the interview and also drop a card in the mail.
Because the card takes a while to get to them, I add at the bottom of the email that I dropped a card in the mail for them.
The reason I like to send a card as well is because it's much more thoughtful. The greatest thing about sending a card is that it's something they can open. It's physical. It's tangible. It's memorable. You're sending them on a nice act that so few do. Even if they pitched your card, they still remember opening it.
Here's a little story for you. For last job I had before I opened milewalk, I sent all the interviewers a thank-you card. When I got to the job, I waltzed around the office to say hello to all the interviewers.
Every single one of them had the cards on their desk. I said to them, "Wow. You kept the card."
They all said virtually the same thing to me. "Of course I kept it. I thought it was so nice. No one ever sent me a card before."
Now you know the DO's. Let's talk about the DON'Ts.
Don't write a one-liner. Too short.
Don't write a one-pager. Too long.
Don't send only a card. Too late.
Don't forget to proofread it! Nothing sloppy.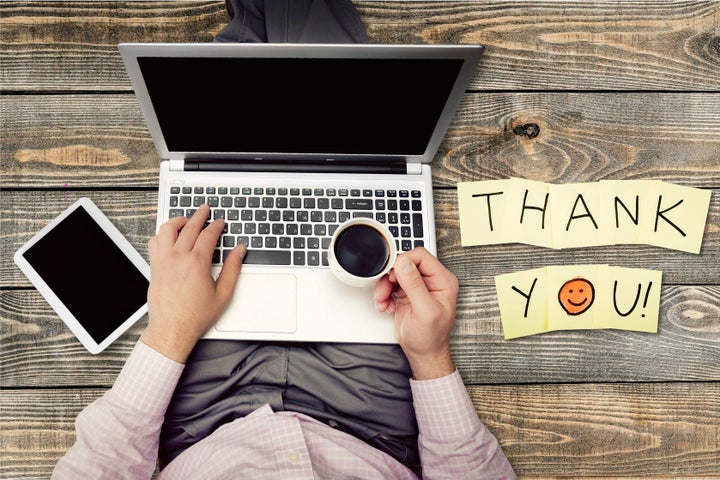 Related
Before You Go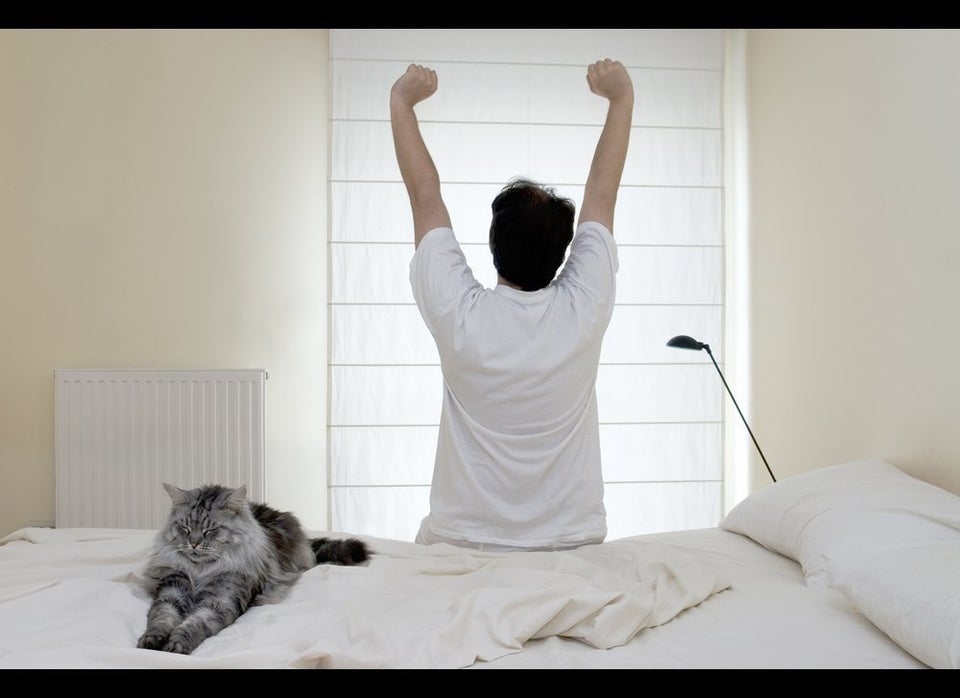 Preventing Job Burnout
Popular in the Community