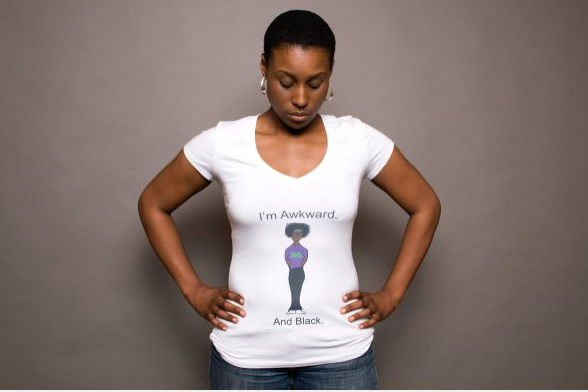 In the last four years, I've written and produced three web series. My most popular and successful show, The Misadventures of Awkward Black Girl, currently averages 150,000 views per episode, with almost 20,000 fans on Facebook and nearly 8,000 Twitter followers since its launch in February. The series has been featured in countless blogs, publications and news outlets, including The Associated Press, BET, CNN, NPR, Essence, Jet, etc.
Is there a specific formula for gaining a massive following? Man, you tell ME!
I don't claim to be an expert by any means. But, through years of trial and error, and intensive Internet research, I've found that in order to write a successful web series, it helps to adhere to these five steps:
Yes, it's a bit cliché, but you can't go wrong by writing what you know. Even if you're a horrible writer, your own knowledge and experience is unrivaled. Nobody knows what you know like you know what you know. The way you see things is pretty unique.
My first web series, Dorm Diaries, was a realistic mockumentary about what it was like to be Black at Stanford University. I'm Black and I went to Stanford. Boom. Easy. I took advantage of the fact that I was in school, had tons of material from my network of friends alone, and wrote archetypes based on what I observed and experienced on campus. Because I had been engulfed in that environment for several years, the ideas came naturally to me and made for some great/juicy storylines that several of my classmates could relate to, which brings me to my next point:

2. Write Unique Characters With Relatable Characteristics
The web presents an opportunity to showcase any character your sick mind desires. Want to create a cross-dressing, deaf/mute, corrupt politician who has a soft spot for saving children? Go for it! (Except don't because I thought of it. And I like it now). But it's extremely important that he possess traits that are inherently universal. Part of the allure of watching characters on-screen is to be able to put yourself in his or her shoes; or to be able to relate to what he or she is going through or what he or she is thinking.