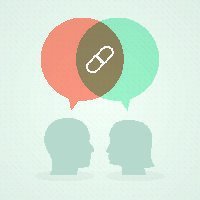 Your About Me page is your opportunity to sell you as a brand. As a business, this may be in the form of the founder or you may choose to chart the journey of the company as a whole. Regardless of the way you do this, you shouldn't see this page as an afterthought.
It may not be the time where you are actively selling something, but it is the time where sales could be won and lost.
This guide is going to show you how to write your About Me page.
The statistics say that 92% of Americans want their favorite brands to tell more stories. When it comes to written content, Americans consume around 100,000 words of content every single day. This is a huge amount and it represents a vital opportunity for your company to take advantage of.
The About Me page is the perfect opportunity to tell a story. The subject is you, and therefore, you already have the plot and you happen to be an expert on that subject.
Explain how you started and how you came to be what you are today. Don't make it all about how you were born with a desire to serve customers. Keep it realistic. Why did you get into this industry in the first place?
The worst sin you can commit when thinking about how to write your About Me page is to sell. The reason for this is your entire site is already dedicated to making a sale. This page has already promised the customer that it will tell them all about you. So do that. Never tell them about everything else as well.
You should see each web page as making a promise. You are promising the viewer that they will see X, Y, and Z on the page. Make sure you stick to that promise. It's subtle but it's there.
Anyone can write a diary entry about how they started the company, their background, and some of the challenges they've managed to overcome. Put up your About Me page with the pages of your competitors and you should see that they are all basically the same. And your target audience already knows this.
So you have to get a little creative. You have to take advantage of some of the trends already in operation today.
The big trend is video content. Alternative content is far more attractive and will make you stand out from the crowd. Crucially, it's more adaptable to mobile devices. People on the go simply don't have time to read your story from start to finish. But a video says exactly the same things in a shorter amount of time.
It does require more work to invest in video content, but you will benefit as a result.

Answer the Key Question - Why Should I Care?
This is something that a lot of business owners struggle to accept. Nobody cares about you or your product. Repeat that over and over again and it doesn't get any easier. But it's a reality you have to get used to because most people have no reason to care. Unless you are Mark Zuckerberg, you are just like everyone else.
So when you write your About Me page you have to answer this question. Keep it in mind and put it up against every sentence.
Give people a reason to care. How have you changed the products they love? How are you changing the world they live in?
An About Me page is so often seen as a bonus for people who love your product. This is the wrong philosophy to have. By answering this question, you are making it a key part of your website. You are ensuring that your About Me page is an active part of the selling process.

Buying into You
The Baby Boomer generation may have looked at the product, its merits, and how much it cost. The next generation is looking at something different. They are more interested in buying into you as a brand. They are interested in buying you along with the product.
It's why companies have to think about how they are going to sell their teams alongside the products. This requires a complete 360-degree turn in thinking.
But by following these tips you are going to create an About Me page that sells not only your product but your brand.
How will you make sure that your About Me page says all the right things today?
REAL LIFE. REAL NEWS. REAL VOICES.
Help us tell more of the stories that matter from voices that too often remain unheard.