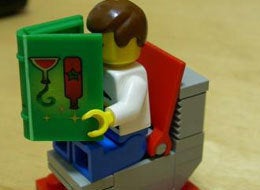 While scientists may regard penicillin or vaccinations as the greatest medical breakthroughs of all, Jack Sim claims toilets have done more for our health. Sim, founder of the Singapore-based World Toilet Organization, wants everyone to have access to a clean and safe toilet.
Q: Do we really have the toilet to thank for being healthy?
A: In the West, the toilet brought an end to epidemics. Toilets and hygiene have been shown to be the best preventive medicine. But London's Great Plague of 1665 showed that the treatment of excreta is equally important. Today, hundreds of millions of people in rural areas and slums around the world still flush sewage directly into rivers.