 Tom Cruise was already on his way to becoming a movie star well before he joined the Church of Scientology. With leading roles in hit films like "Risky Business" and "Top Gun," Cruise's celebrity status was quickly building, which made him a prime target to be inducted into the Church.
The actor was first introduced to Scientology -- a religion that was founded in 1953 by science fiction writer L. Ron Hubbard -- in the late 1980s by his first wife, actress Mimi Rogers, whose father, Phil Spickler, was one of the church's most powerful members during the religion's early years, reports RadarOnline.
RadarOnline reports that Cruise was lured into Scientology by Rogers, who was seven years his senior, and became a believer when some of the church's methods helped him overcome his dyslexia.
"I knew some of the people who kid-gloved him into becoming a member," said Nancy Many, a former Scientologist who left the church after 27 years and now "works to help others who have been victimized, and to expose the abuse and crimes of her former group," according to her website.
Cruise's celebrity status meant special treatment, alleges Many, who explained that "everything was orchestrated and orientated. Tom has a problem reading so they don't have him doing the course on his own and paired him up one-on-one."
Karen Pressley, a commanding officer of the church's Celebrity Centre in Hollywood from 1987 to 1989, confirmed these allegations to CNN.
"There was no bigger recruit than Tom Cruise," Pressley told CNN's Kareen Wynter. "My job was to ensure that celebrities were recruited, that celebrities were well serviced within our organization, and also to open up new celebrity centers around the world."
Pressley also confirmed Many's claims that celebrity members received special perks, and said that Hubbard targeted celebrities with the intention of adding credibility to the church's beliefs. In exchange for special treatment, Pressley claims that church leaders expected their star members to stay committed to the organization and endorse its benefits.
Cruise divorced Rogers in February 1990 and married actress Nicole Kidman in December that same year. Kidman reportedly never supported Scientology and Many claims that church officials manipulated Cruise into ending his marriage with the actress.
"The level of manipulation is unbelievable, it is like 'The Truman Show,'" Many told RadarOnline.
With Cruise speaking so publicly about his beliefs, it prompted some to wonder if the actor had taken on an official leadership role within the church. When asked for comment about Cruise's level of involvement in the organization, the Church of Scientology International directed all questions about the actor to his publicist and lawyer. Cruise's lawyer Bert Fields, told The Huffington Post that, "Tom Cruise has no official role, title or position in the Church of Scientology. He is simply a parishioner."
Cruise may not have an official role in the church, but he's easily the religion's most identifiable member, which is why as soon as news broke that his third wife, actress Katie Holmes, had filed for divorce on June 29, it was widely reported that Scientology played a major role in her choice to end the marriage -- specifically her concerns for the couple's 6-year-old daughter Suri's involvement with the Church.
The former couple were able to reach a settlement agreement just over a week after Holmes reportedly blindsided Cruise with the news. The details of the settlement are to remain private, but Cruise's lawyer issued a statement downplaying the church's role in Cruise's divorce.
"Let me be very clear about this. The Church of Scientology played absolutely NO ROLE in the divorce settlement talks at all. Period. The mere suggestion that the Church was involved in any element of the talks and ultimate settlement is categorically false. Anyone suggesting otherwise is just wrong," Fields told RadarOnline.
More celebrity Scientologists: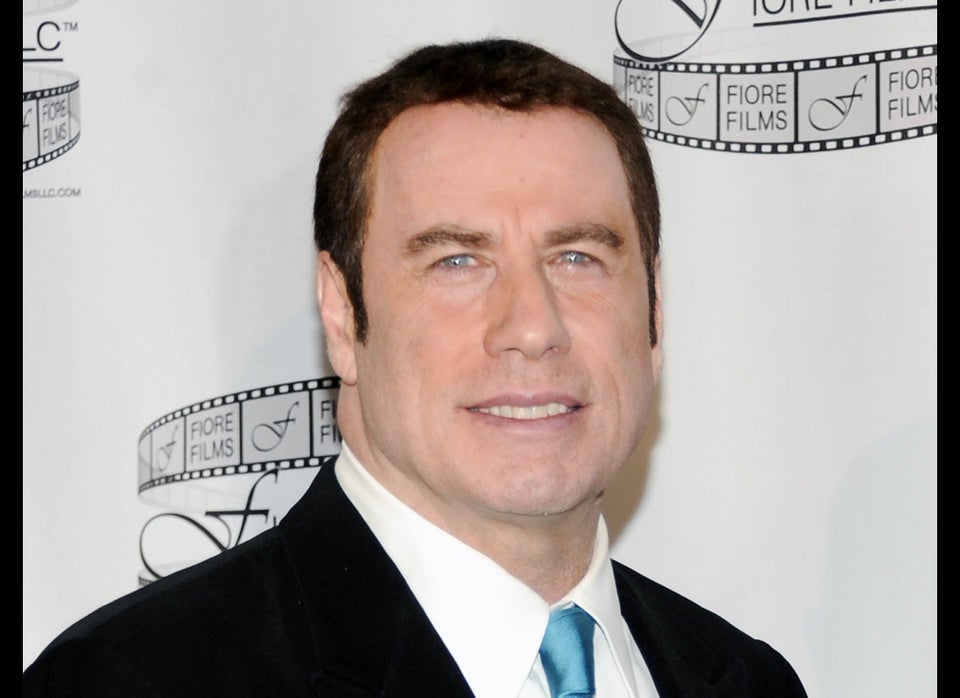 Celebrity Scientologists
Popular in the Community