As part of our Blended Family Friday series, each week we spotlight a different stepfamily to learn how they've worked to bring their two families together. Our hope is that by telling their stories, we'll bring you closer to blended family bliss in your own life! Want to share your family's story? Email us at divorce@huffingtonpost.com.
Lynda Coto has been married to her second husband Danny for eight years. In that time, the couple and their four children have endured their fair share of challenges, from struggling to get used to being a stepfamily to health problems. Through it all, Lynda says they've tried their best to keep a positive attitude.
"Life is going to happen," she told The Huffington Post. "You have to try to be OK with the fact that things aren't always going to flow smoothly."
Below, Lynda tells us how the challenges have made her family stronger.
Hi Lynda! Please introduce us to your family. How long have you and your husband been together?
There are six of us in total. I have two girls: Paige (23) and Shelby (18). Danny has one son, Reily (16) We have one child together. Her name is Emma and she is 2!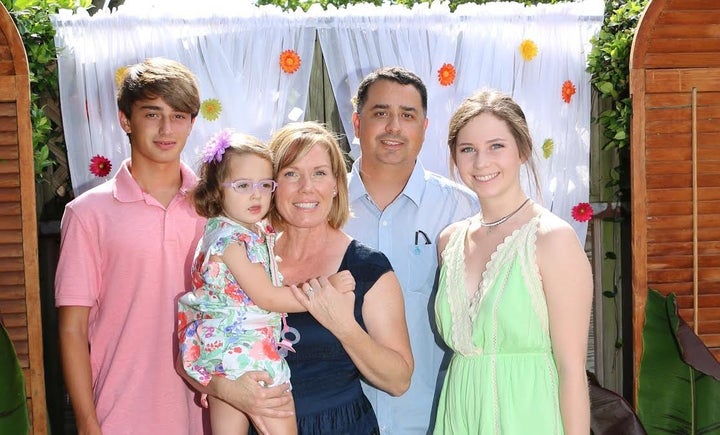 How long have you and Danny been a couple?
Danny and I both actually grew up in New Orleans. Although we had mutual childhood friends and frequented the same places, we didn't meet until years later in Tampa, Florida. We dated for four years before getting married and are celebrating our eighth wedding anniversary this year.
What's the best thing about being part of a blended family?
We aren't a blended family, we're a team and most importantly, we're friends. When we are together we have a lot of fun. I can say that Danny and I truly enjoy watching our unique family grow and evolve. I've gained a son, whom I love with all my heart and Danny has gained daughters who keep him in line and on his toes!
What have been some challenges of blended family life? How'd you address the issue?
Through the years, we've frequently had to remind the kids that they have a right to have a loving relationship with all their parents. Taking this approach allows the children to move forward in peace. We tried to take on a more supportive role for our children and each other. In doing this, our relationships grew as well as our trust for each other. We've learned great lessons and are in a much better place now.
What makes you proudest of your family?
Our outlook. We truly appreciate the good times because of our toughest moments. We've pull through a lot! The kids had a very hard time accepting that our family was growing. Then tragedy struck, immediately after Emma's birth. She suffered a stroke, and required extensive hospitalization and surgery. Our family experienced a significant amount of stress. With a little time, patience and healthy boundaries set in place, we are much stronger now. We truly support each other and are excellent at helping one another through tough times. Our family is committed to learning from our mistakes and have always maintained our compassion for one another.
What advice do you have for other blended families who feel like a peaceful family dynamic is out of reach?
Some suggest being conscious of boundaries with step-children, others say be their best friends, and still others recommend fully taking on the parental role. I say be yourself and break the rules. Step up to the plate -- offer to your stepchild what he or she needs from you at any given moment. If they need a friend, be a friend. If they need the support that would normally be offered by a parent and you're the one around, provide that support. Allow yourself and your children to make mistakes without being judgmental. Look at your family's imperfections as lessons, rather than failures. Rather than have expectations, look for the opportunities in moments of struggle. It's in those difficult imperfect moments that the most beautiful and unbreakable bonds are formed. Most importantly, remember if we can make it work, you can too.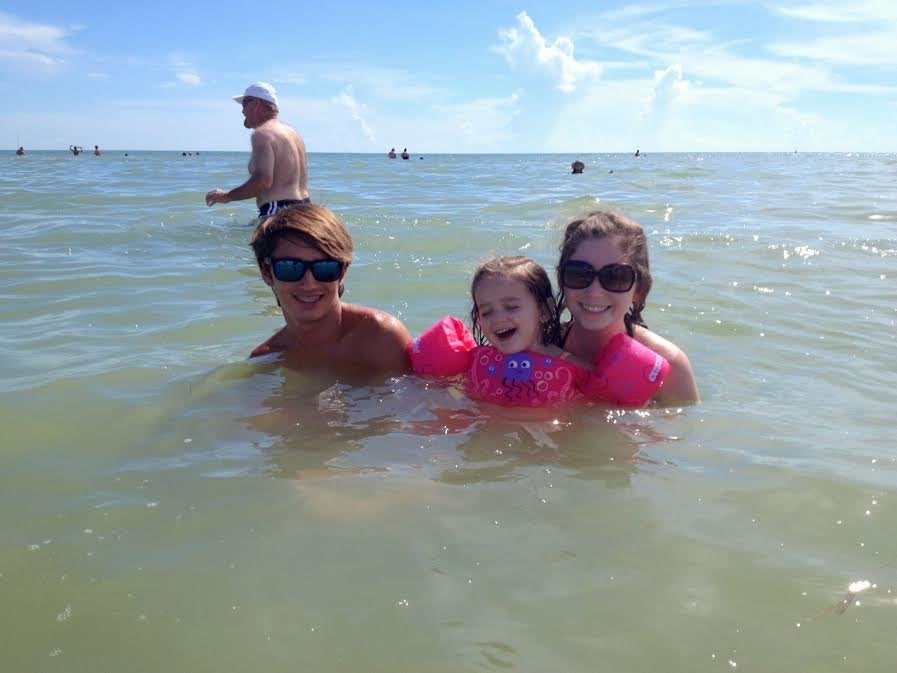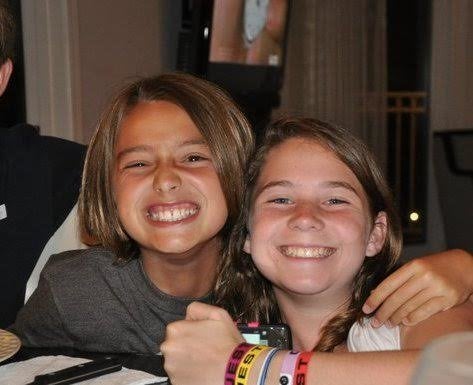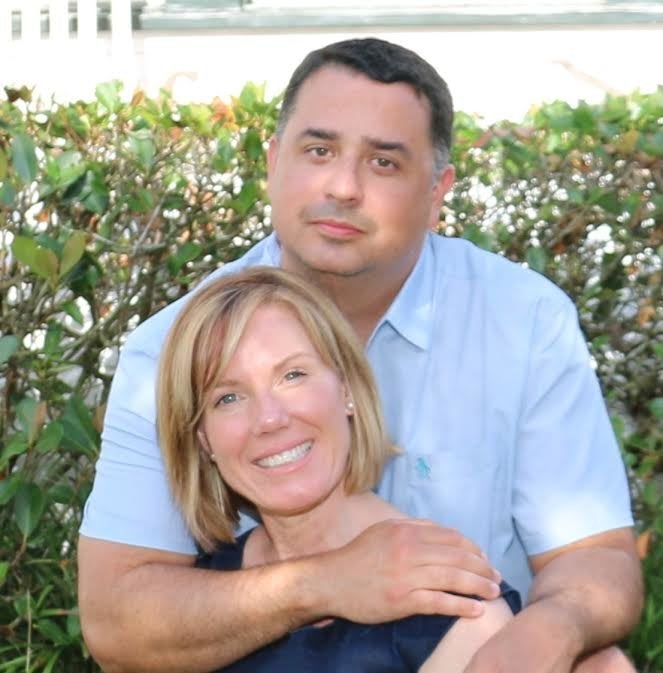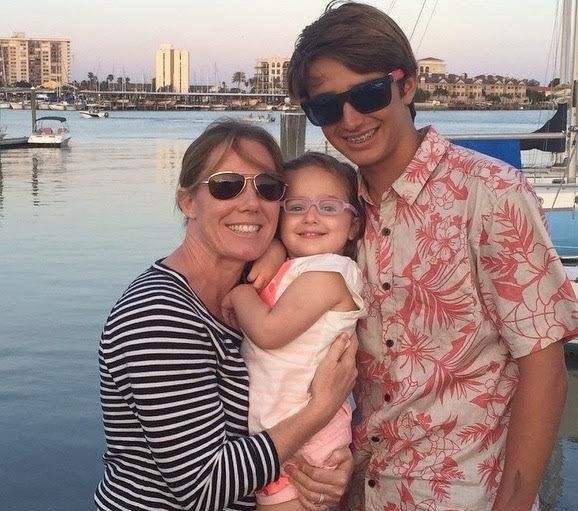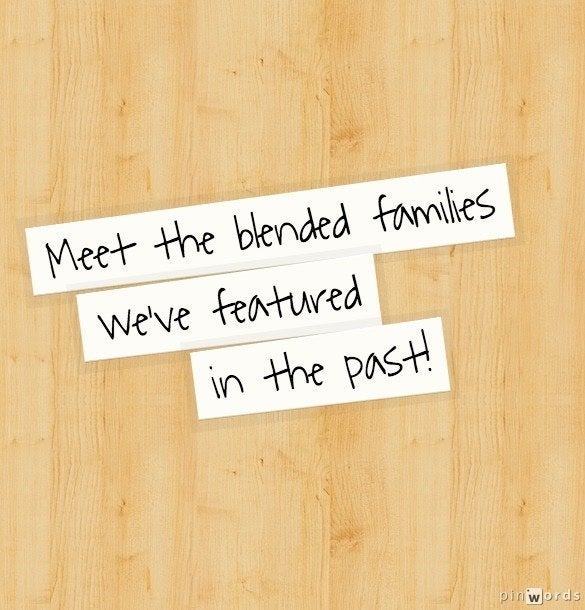 Blended Family Friday
Related