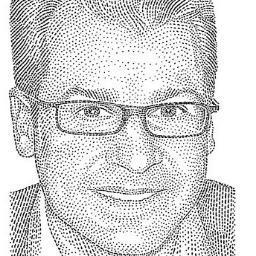 Willie Wilkov is the Chief Marketing Officer for TOMY International, a company that makes toys your kids love. Follow Willie on Twitter: @Whizzlee . Photo: Willie Wilkov
In Part II, TOMY's CMO, Willie Wilkov, gave us some valuable insight into what it's like to market toys. In this piece, we learn about the actual structure of TOMY International.
This is a three-parter, so be sure to check for the Parts I & II to learn how the toy marketing world works!
First, tell me about your MISSION. How does TOMY as a company believe they're going to "make the world smile"?
TOMY is a very unique company. We've been in business for 90 years, making innovative, high-quality toys that kids love and parents ask for by name.
We're a global company, so our designers work together across Europe, Asia and North America to surprise and delight children with TOMY magic across six continents. Making the world smile is not only about the products we make, but how we make them.

And how did you decide that was going to be your mission?
We are a very diverse global company -- while we are one of the top four toy companies in the world, we also have a robust juvenile products business that includes brands such as Boon, The First Years and JJ Cole. We needed a universal mission. When you boil it all down to the essence of what we strive to do -- whether through the gift of the perfect toy that makes a birthday or holiday unforgettable, a sippy cup with a one-piece lid that's easier to clean, or a fashionable but affordable diaper bag that turns people's heads -- we're in the business of making people smile.
Part of making the world smile is developing great brands and fun toys. I understand licensing plays a very important role in the TOMY portfolio, but the average consumer / reader knows very little about how those types of deals even come about. That being said, this is a two part question: a) How do you decide which licenses you're going to go after, or do the licensors come to you? b) There are so many new licenses every year, what led TOMY to properties like Sonic, Pokémon and the new Disney properties?
The beauty of licensed properties is that the consumer often times doesn't distinguish between who creates the intellectual property and who makes the toys or other consumer products. As such, identifying the right licenses and the right licensing partners is critical in our industry. We are fortunate to collaborate with the best-in-class licensors for Pokémon, John Deere, Chuggington, Sonic and our Disney brands. These licensors bring engaging storytelling, timeless characters and marketing support to bring new consumers to their brands. Going one level deeper, we look for properties that are "toyetic"...a word we use in the industry to mean storylines consisting of characters and themes that will inspire us to make really fun, engaging toys that help bring these amazing characters and stories to life in the hands and homes of kids. Beyond that, we look for qualities in the properties that are evergreen -- timeless play patterns such as train play with Chuggington or vehicle play with John Deere. We are always looking for new licenses to acquire and if we stay true to our mission, licensors will continue to reach out to us.
So once you have the license, walk us through the production process. How do you take a picture of say Sonic the Hedgehog or Pikachu and turn him into a real toy? Who makes the prototype? How long does the manufacturing of a toy actually take? How do you decide how much the retail price is?
Often times we have to pitch for a license against multiple other companies. This includes defining the audience and line architecture, presenting toy concepts including prototypes and sketches, showing our marketing plans and presenting business potential and financial terms. Once awarded the business, we hit the ground running. Sometimes what we pitch ends up in stores, other times the content changes and we change accordingly. The prototypes can be 3D printed or created in a model shop. Sometimes we create two models - one to show what the toy looks like and one to show how it works. It takes at least a year (or longer depending on the depth and complexity of the line) for toys to hit shelves after a license is awarded. Pricing is determined by a variety of factors including consumer research, competitive environment, retailer input, margin requirements and most importantly play value.

What new toys are on the horizon by TOMY that we can expect to see this coming year?
2015 is a big year on the license front for TOMY. We are proud to have the opportunity to work with Disney on two new Disney•Pixar movie properties -- Inside Out and The Good Dinosaur -- as well as the new Disney Junior TV show Miles from Tomorrowland, which premiered on Disney Junior, February 6th. We are debuting a full complement of toys designed to bring these fantastic stories and characters to life for kids, including action figures, talking plush, playsets, role play items and for Miles -- lots of transforming space vehicles. While we expect these new licenses to be key drivers for us in 2015, we have a portfolio of brands that perform for us year-over-year and we are expanding those brands as well. For instance, we will introduce a battery-operated John Deere Gator ride-on this year, alongside new John Deere Gear Force preschool playsets. For Pokémon, it's all about immersing kids further into the Pokémon universe -- so for the first time action figures will be sized to scale adding to the realistic play and we are launching an Interactive Pokédex that will let kids step into the coveted role of Pokémon trainer.
I know I've seen TOMY donate toys to various causes and organizations over the years. Is that part of what you do to make "children smile"? What types of organizations do you support? Why else do you donate toys?
Spreading TOMY magic to kids in need is a very important part of our mission to make the world smile. We are honored to have been part of the annual TODAY Show Toy Drive for the past decade, through which we donate over $150,000 worth of new toys each year to help make happy holidays for kids in need. Beyond that main initiative, we participate in a variety of different charitable programs which have included partnering with United Airlines to benefit kids with life-threatening illnesses and their families, donating annually to K.I.D.S. (Kids In Distressed Situations) through the Toy Industry Foundation, participating in a toy drive to benefit police and firefighter families in NYC and donating Chuggington toy train playtables to schools across the country who serve kids with Autism. When we support these organizations it also makes our employees smile.
Please add anything else.

We talk a lot about TOMY magic. It's tough to describe, but you know it when you see it. One example is our Stellosphere for Miles From Tomorrowland, an amazingly robust spaceship. But if you look closer, you'll be surprised to find out it is actually three spaceships in one to maximize the play value. It also includes a special Cross Vehicle Rocket System that brings lights and sounds to all the other vehicles in the line. We strive to incorporate a little TOMY magic into everything we do.
If you're in the New York City area February 14-17, check out the Toy Fair at the Javits Convention Center.
Check for Parts I & II with Willie Wilkov, CMO of TOMY!
Calling all HuffPost superfans!
Sign up for membership to become a founding member and help shape HuffPost's next chapter