Travel has many benefits: for example, it builds confidence, opens your mind and increases your connection with our planet. Recently, I discovered that it can also help me deal with the loss of my brother.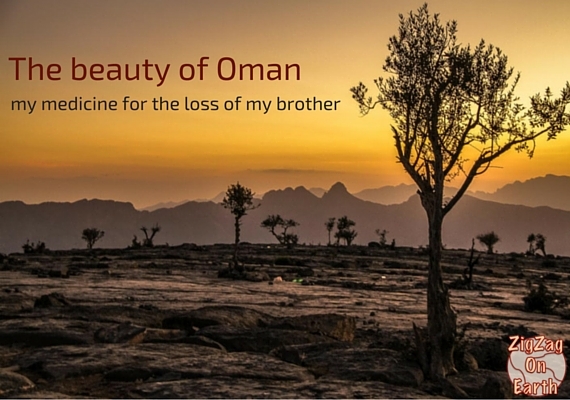 On Monday 23rd November, I started bright and early meditating and dreaming about my next trip. The plan was to fly the following Friday to the intriguing Sultanate of Oman for a 16-day tour. I took the suburban train to work, reading once more the book I had bought to learn about the friendly Omani people and the varied landscapes I was about to discover.
However this day, which had started so perfectly, took a wrong turn five hours later. I learned that my brother Pascal, the leader of a special investigative team in the French Customs, had been killed by the suspected gun trafficker he was arresting. People react to death in very different ways: shouting, crying, shutting down... Personally all I could think about was my trip. What would happen? My brain was blocked on that question as I refused to believe that my smart, tall and muscular brother, who everyone thought was invincible, had fallen.
Four days later, on the day I was supposed to be on my flight, I lived through his state and private funerals. More than 600 people came to pay tribute to his bravery and generous personality. The day was heartwarming and full of amazing stories about him. I am so grateful for those memories.
The week had been busy but at that moment I had to decide what to do next. Based on the advice from the psychologist and my family, I booked another flight to complete the second part of my trip. Some people will probably think it is crazy, but the fact is that travel has always been a way for me to recharge. Plus my brother Pascal loved my travels and all the photos I was sharing with him, especially from Iceland. So I went.
Flying was the hardest part, stuck at 30,000 feet with only my thoughts -- by the way, I want to thank the KLM staff for their kindness as they moved me to an isolated seat and checked up on me regularly. However, as I hoped, the discovery of a new country, the beauty of nature and the kindness of people made me smile and lightened my heart.
Oman was a great medicine. The people were quiet, smiling and always stopped to offer their help. The landscapes were filling my eyes with beauty and perfection (except for the rubbish left by the flow of locals during their National Day...). I hope I can go back one day to discover even more of this beautiful country and cover the Musandam peninsula and the Salalah region, as I had to cancel my tours there.
Every day I was thinking about my brother, but every day I was smiling more and more, enjoying life like he did:
Observing the small frogs jump in the little water left in the wadis,
Admiring the throwing of fishing nets while having breakfast on a beach,
Waking up before sunrise to walk alone in the sand dunes,
Following the giant turtles as they were leaving their holes in the beach and making their way back to sea,
Hiking along the edge of the deep Wadi Ghul known as Oman's grand canyon (and most commonly called by the name of its highest peak Jebel Shams),
Spotting the head of a camel above a wall,
And so much more!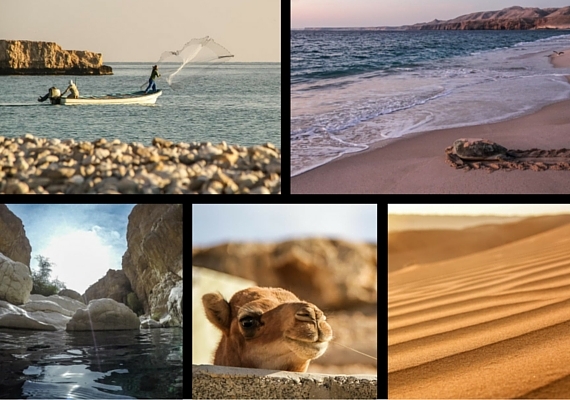 I could never have travelled with my brother when he was alive because we had different passions and very different notions of timeliness... But I really enjoyed traveling with his energy around me. I do not regret doing that trip. It did help me in the process of starting my new life without him.
As we get into 2016, I wish you all a year full of beauty, nature and wonder.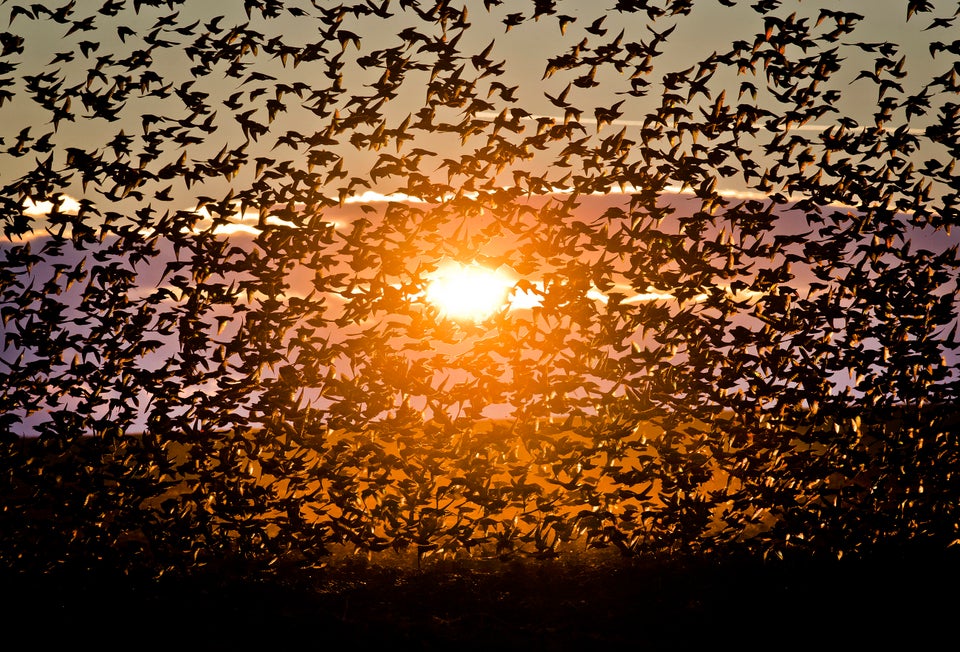 Stunning Images From Around The World
Popular in the Community