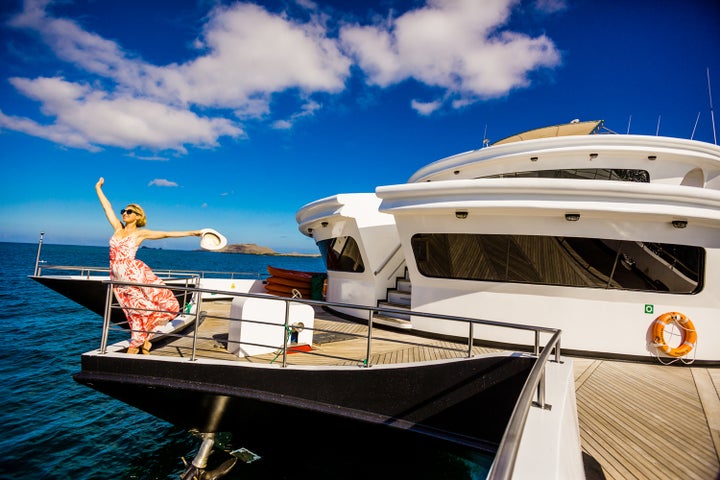 The pursuit of wealth and status will only take you so far. It's time to refresh your outlook on life and opulence and what it truly means to have "wealth" or "luxury".
What does the word luxury actually mean? As more and more people are realizing, the answer does not necessarily have to do with money. This shift in attitude is spreading like wildfire throughout the travel and hospitality industry and amongst amazing entrepreneurs who are choosing to make a difference to their local communities. More and more people are quickly realizing that today's millennial generation won't put up with the way the travel and tourism industry have been operating for decades. Gone are the days of travel agencies and hotel concierges being the gatekeepers to booking and information about traveling the world. With the ease of social media and self-researching and booking travel, Millennials are expecting a lot more from travel companies than planning an itinerary with restaurants and hotels. What they are forcing companies to realize is that the path to a happier, healthier and more balanced life is one that takes in a depth of life experiences and not just the accumulation of material wealth. They are driving the bar much higher in expecting hotels and travel brands to do more, give back, and create a transformational experience alongside what their business already offers.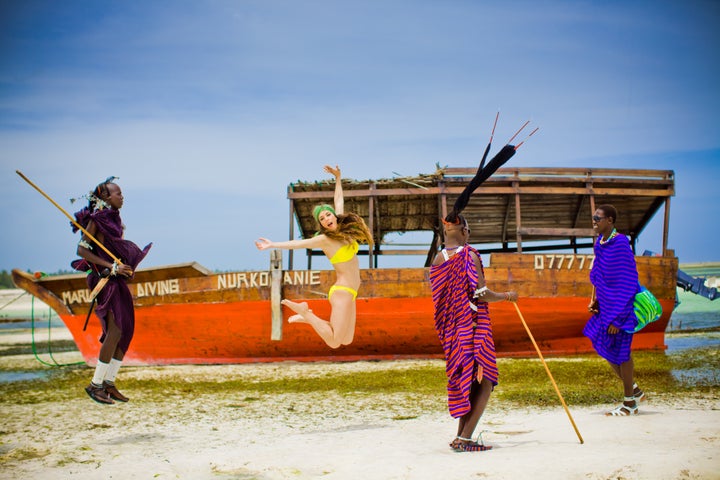 So what if this "do good trend" is driven by a millennial mindset that wants to earn bragging rights on social platforms like Instagram. Their quest for unique experiences that have integrity may be fueled by wanting to create better shareable content, but at least it is shaking up a multi-billon dollar industry that has been needing a facelift for a long time. And it couldn't have happened at a better time, because the Travel industry is the fastest growing industry in the world and will has the most impact on global social issues like poverty, education, and women empowerment to name a few. Our tourist dollars have the power to directly and positively impact the local communities you visit, so just by the act of traveling you can be making a difference in the world. Whether we like it or not, Millennials are challenging the status quo and asking, why not have fun while you are changing the world?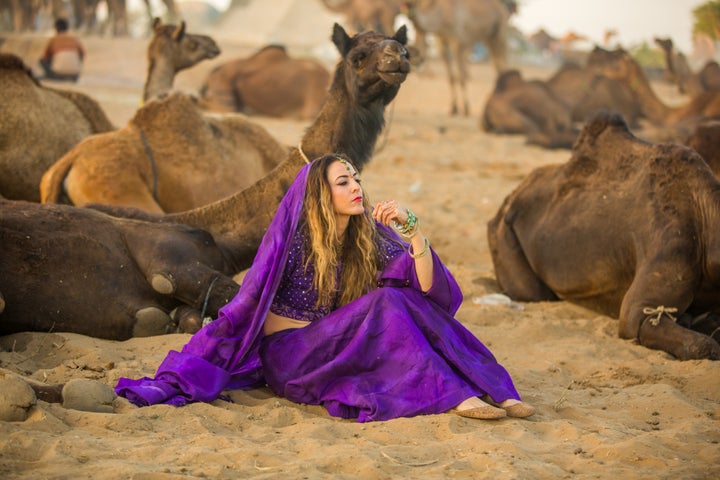 The travel industry has reacted accordingly, with package holidays reimagined as experiential escapes, and itineraries moving away from sightseeing to opportunities like "live like a local", "digital detoxing", or "giving back". Today is about crafting immersive and transformative journeys, either physical or emotional, that enhance life, and making memories you'll want to pass onto your loved ones, as well as your social media followers. Enjoying yourself and living in the moment is the ultimate prize. And as my friend, Brock Pierce, Co-founder of Bitcoin said, "The New Billionaire is a person/company that positively affects a billion people" reinforcing that money does not quantify or define luxury anymore.
So what IS the new "luxury"?
I recently sat down with co-founder Tom Marchant of the award-winning, creative and cutting-edge luxury tour operator Black Tomato in LA to chat about the future of travel and how he defines luxury travel. Black Tomato is a super innovative company where the sky is the limit for their clients on what adventures and destinations they want to experience. Literally, whatever their imagination can come up with, Black Tomato can make happen. If you want to sky dive on to Mount Everest and then have a pop up dinner with a Michelin Star chef in the Himalayas, they can make that happen. They even create activities you have never heard of like Heli-spaing, where you helicopter around Iceland searching for new volcanic fissures to dip into, or snow kiting which is basically kite surfing across a glacier. Do you want to be dropped into the middle of Namibia and walk across the desert on foot with desert-adapted lions and then stumble upon a pop-up Blink luxury hotel created just for you? They can make that happen.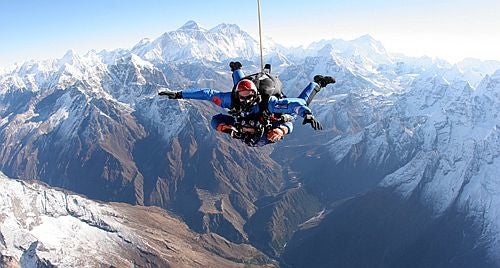 Tom Marchant may be the most eccentric, passionate Wanderluster that I have met. His passion for exploring the world rivals mine, and he has so many incredible, surreal experiences under his belt that every sentence starts in an almost ridiculous way like "So that time when I was reading by starlight in Namibia…". His definition of luxury I felt best described the shift that is happening today in travel. Don't get me wrong, their itineraries are not always cheap to make the impossible, possible, but their trips and experiences are not defined by the cost.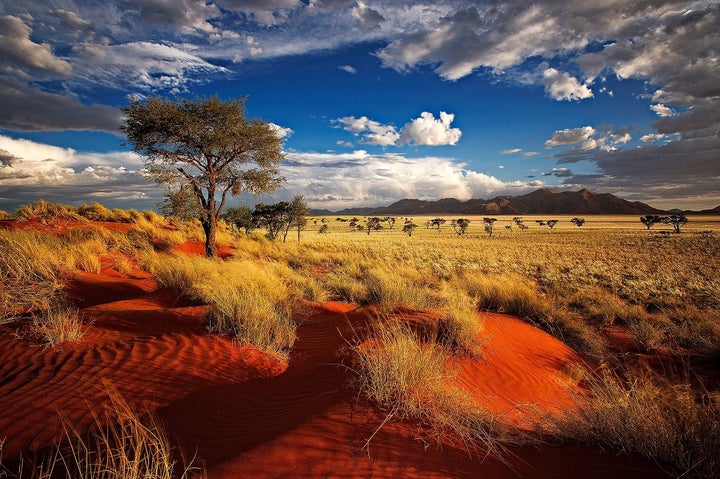 Tom explained that the new "luxury" was having the knowledge of incredible experiences and unknown places on the globe and also the "know how" and connections on the ground to make them happen. What makes them luxurious is that they can create experiences in places no humans has ever been to. Literally, they are all unique and never two the same.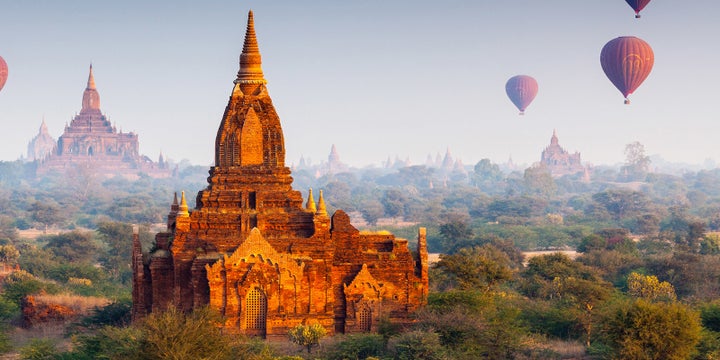 Black Tomato's "Blink" lodging coined by the phrase "blink and you'll miss it" is a pop-up event or hotel like Burning Man where it is fleeting, never to be recreated in precisely the same way, and cleaned up without a trace when you are done. To be able to pop-up luxury accommodations in the most remote places on the globe ensures that nobody will experience your chosen destination in the manner that you and your guests will. Everything is designed to your specifications and dismantled when you leave. From the roof, to the bedding, to the decor, to the drinks and food, it is all unique and created for you. This is the next generation of luxury hotels that can just pop-up anywhere and help facilitate never-before-possible experiences.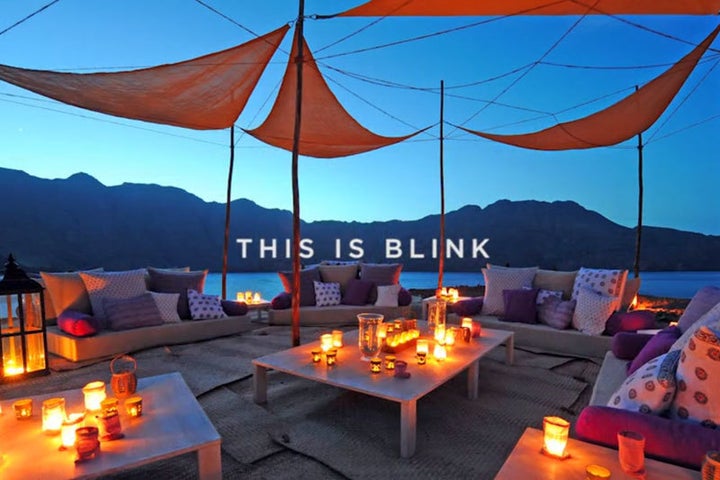 Large hotel brands are hopping on board as well to rebrand their version of "luxury" to meet the growing desires of their guests. W Hotels, are a luxury hotel chain owned by Marriott International that is generally marketed toward a younger crowd than their other upscale properties. I recently stayed at W Hotel in Scottsdale Arizona and was pleasantly surprised by their level of service and interaction with me and my guest. This isn't your typical stuffy luxury hotel. W Hotel feels like you are staying in the heart of South Beach, but in the middle of the desert. They are edgy and have a loud, lively lounge bar and famous DJs spinning on their rooftop pool deck like you are in Vegas, but what was the most memorable for me was how everyone knew and remembered my name that worked there. They went out of their way to help create unique local experiences for us and even delivered a gift bag with a journal, a guide on local hikes and information about what is unique in Scottsdale to do, and of course treats to enjoy. At one point, we ordered room service and we were extra kind to the delivery guy since he was bringing us a burger at 2am and so the manager on duty called us and said we were so kind to their staff that they wanted to send us a chocolate cake as a thank you. I have never experienced that at a hotel before.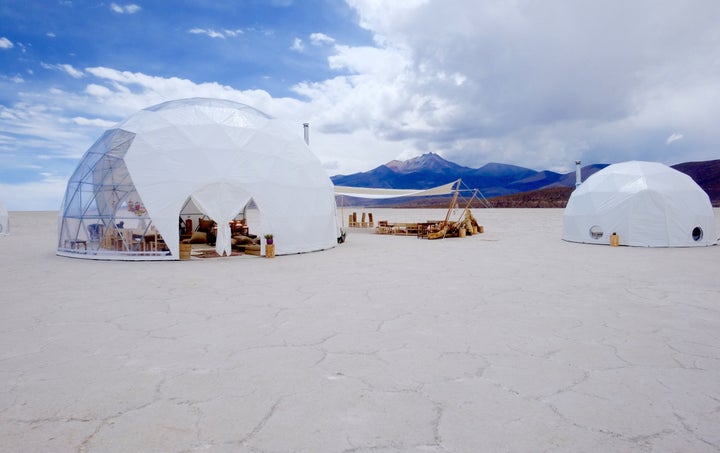 We sat down over an incredible sushi dinner at their restaurant Sushi Roku one night and the General manager of the hotel, David Cronin, came over to introduce himself and we ended up getting into a conversation about what defines W hotels as luxury hotels. He said that Marriott International divides their luxury hotels into two kinds; Classic luxury and Distinctive Luxury. Classic Luxury is about opulence and fancy décor and services, think the St. Regis. W Hotels fall into the distinctive luxury category which focuses on Millennial clients who value experiences over traditional luxury and opulence. The W guest is a trendsetter, someone who is passionate about fashion, design, nightlife and experiences. Those core values are reflected throughout the hotels in everything from the music, décor, and look and attitude of the staff. W likes to establish itself as an iconic lifestyle brand that offers guests unprecedented insider access to a world of "wow" entertainment and experiences. They are a luxury brand that understands that unique and personal experiences are more important than the thread count of their beds. They are an example of how the definition of luxury is evolving.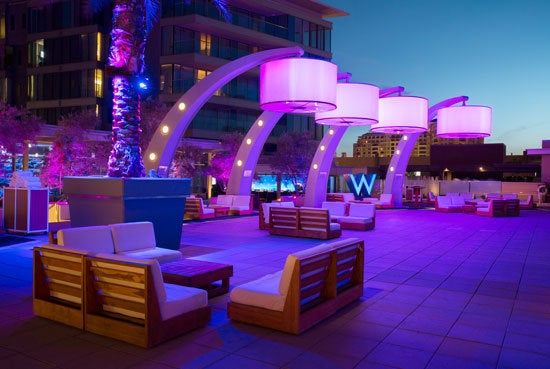 But for those of us who are blessed with having the ability to embark on luxury travel, there comes a responsibility. As this trend in travel for social good keeps on spreading, brands like Black Tomato and W hotels know that they are being charged with the duty of enriching lives and creating long lasting memories. As luxury travel brands, they know that it's important to share some of the profit and give something back to the world. Both Black Tomato and W Hotels have partnered with Charity: Water to benefit thousands of communities that their clients have encountered along the way who help shape their experiences in incredible destinations, by raising awareness and helping communities across the globe that don't have access to clean drinking water. 1 in 10 people worldwide – that's about 663 million people – lack access to clean water, but by visiting some of the 24 countries worldwide where charity: water works, you can help change that. If you embark on one of Black Tomato's Water Week itineraries, not only will you have a life-enhancing luxury trip packed full of incredible experiences, but you'll also be supporting charity: water with a percentage of the cost of your trip going directly to their projects across the world. Yes, just through the act of traveling and having fun, you can be doing your part to help change the world.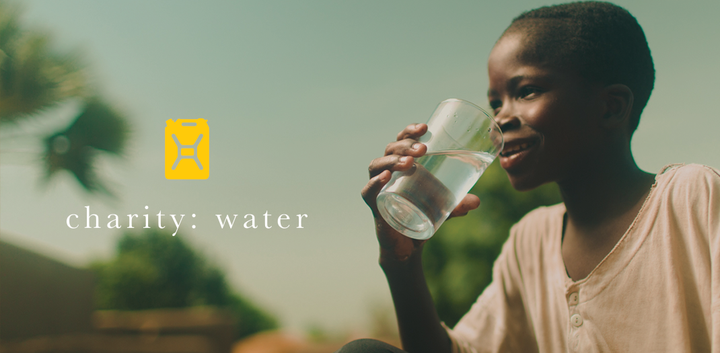 So do you have to be rich to afford or experience luxury? No, but you do have to spend money. It's just that your money will go so much further now than just lining the pockets of large companies or creating an over-the-top experience for yourself. That whole saying that money can't buy you happiness is so true, but it CAN buy you unique travel experiences, help you reach the far edges of the globe, meet people and change their lives, and also help bring clean water to millions of people. And that creates a lot of happiness.
So what is the new definition of luxury? Priceless experiences, and you can't put a price tag on priceless.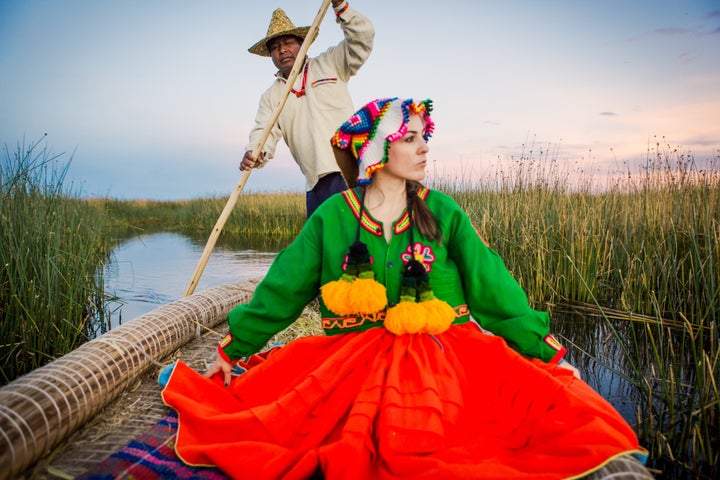 To follow Laura Grier's stories and adventures, follow her on Instagram @LauraGrierTravel
Popular in the Community