It's been five years since Trayvon Martin was shot and killed, but his parents, Sybrina Fulton and Tracy Martin, who have both displayed unwavering strength since the tragedy, say his legacy lives on through them.
"He's not here, his voice isn't here, he's not physically here but he's here through us," Sybrina Fulton told The Huffington Post this month. "We're gonna speak for him; he's the voiceless."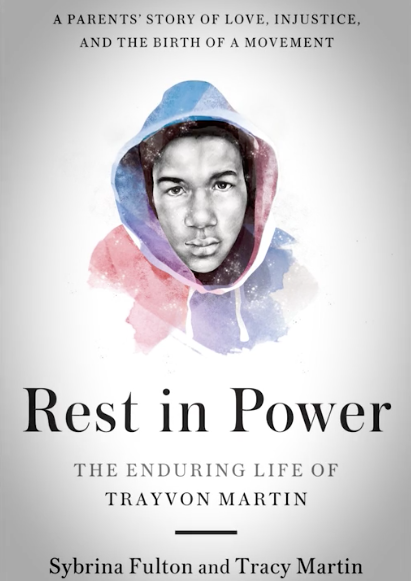 Fulton and Martin mourn the loss of their son every day, and some days are more difficult to endure than others which is why they admit it took them five years to put their feelings into words in the form of their latest book. And while there are several books that focus on Trayvon and his death, his parents say they don't adequately capture the details of Trayvon's life because, simply, no one ever knew him like they did.
"We didn't really want to write the book because it's just reliving the story of how our son was taken away from us," Martin said. "This was our opportunity to let the world know who Trayvon Martin really was."
Still, through this book and other methods of outreach, they continue raise awareness around issues of policing in America and share messages of empowerment and healing.
"We just want people to take something away from the book, take healing away, take awareness away," Fulton said. "Take something away that they can hold on to from the book."
But Fulton and Martin say their work certainly doesn't stop there. The two plan to continue to fight for equality, uplift communities of color, identify ways to police the police and help others heal through times of devastation.
"You don't want it to be a moment you want it to be a movement," Martin said. "You want it to go from a movement to making progress. You want it to go from making progress to making change ― and that's what we're all about, making change."
Before You Go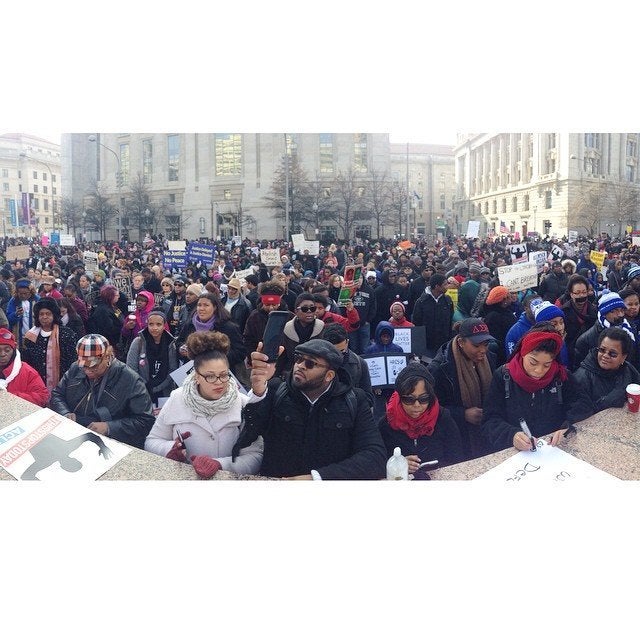 Powerful Black Lives Matter March In Washington
Popular in the Community