It's now confirmed that Donald Trump has decidedly lost the Iowa caucuses to Texas Senator Ted Cruz. Moreover, he barely surpassed the vote total of Florida Senator Marco Rubio, this year's "comeback kid." Keep in mind that Trump was beating Cruz by 11% and Rubio by a whopping 23% as late as January 21. Given his huge double digit leads in New Hampshire, South Carolina, Nevada and Florida, a win in Iowa would have made the billionaire reality TV star/real estate developer a prohibitive favorite to win it all.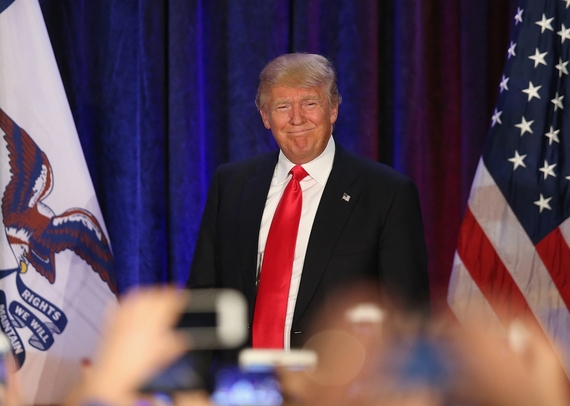 Up there with God and ethanol, one of the chief values that Iowa Republicans and Great Plains folks in general hold dear - I hail from Omaha, with many kin who hail from neighboring Iowa - is being a person of your word. Look at the very nature of the Iowa caucuses: you have to arrive early in order to make it in the door on time to caucus. You think these voters are going to cotton to a candidate who literally skipped a nationally televised debate - the only national GOP debate held in Iowa - that he previously agreed to attend? Iowans, like Nebraskans, expect you to get to that debate, without excuses, no matter what the circumstance. Trump's arrogant and petulant decision to skip the Fox News Debate in Des Moines is akin to John McCain's hysterical knee-jerk behavior in response to the financial crisis during the general election battle against the more measured and, thus, "Presidential" Barack Obama.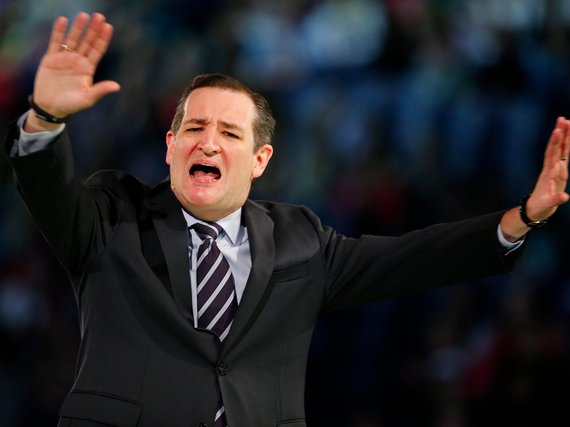 Iowans clearly took Trump being AWOL as a snapshot of how erratic a Trump Presidency could be. At a time as perilous as this (with a possible Recession on the horizon, low wages, broken borders, a ballooning deficit, ISIS and urban crime), Iowa's GOP voters gave a strong vote of confidence to the comparatively more emotionally stable Ted Cruz and Marco Rubio.
The mainstream media didn't report it this way, of course, but, on the ground, this kind of late-in-the-campaign craziness is quite revealing. And steady-as-she-goes Iowans showed Monday night that they don't like it one bit.
Going forward, I do not see how Trump undoes the damage he inflicted on himself in Iowa. Not only has he unilaterally destroyed his narrative that he is a "winner," but he has now given the rapidly rising, if boyish, Rubio a clear path to victory. This path was never there as long as the more charismatic Trump did not do something unbelievably stupid. He finally did.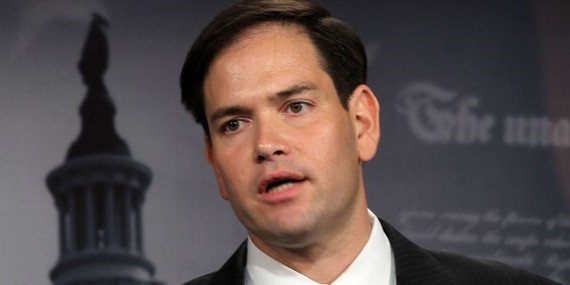 By contrast, Ted Cruz was always expected to do well in Iowa, due to the huge evangelical voter contingent there, and the impressive ground game Cruz established (campaigning in all 99 of Iowa's counties in what is oddly termed "the full Grassley"). Until Trump skipped the Fox News debate, Marco Rubio was mired in the middle of the GOP pack. Now he's on his way to a possible second place finish in the next voting state of New Hampshire, where less evangelical GOP voters hold sway.
Rubio has one person to thank for this dramatic reversal of fortune: the imperious and reckless, if perversely entertaining, Donald J. Trump.
To get James Marshall Crotty's latest political commentary follow him @Crotty on Twitter and at James Marshall Crotty on Facebook. Links here: www.jamescrotty.com.
Calling all HuffPost superfans!
Sign up for membership to become a founding member and help shape HuffPost's next chapter