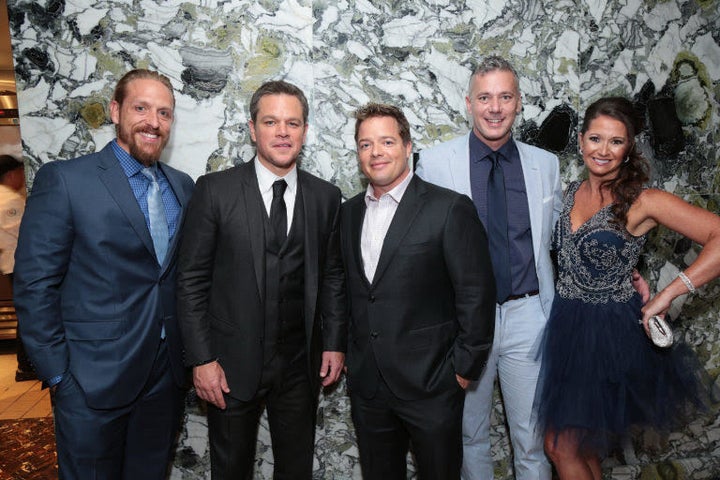 Josh Bezoni and Joel Marion grew their natural nutrition business from $0 to $100 million in just 12 months, while donating millions to charity. Here's how they did it.
Josh Bezoni was fielding customer service calls in a tiny cubicle at a sports nutrition company in Colorado fresh out of college. His biology degree hadn't paid off like he'd hoped and his sky-high student loans forced him to paint houses on nights and weekends just to keep his head above water. There was little indication that anything resembling success was in the cards. But hustle can take you far.
Bezoni is now the co-founder of BioTrust, a natural supplement company that exploded from $0 to $100 million in revenue within 12 months of launch and over $400 million in total sales over their first four years. Bezoni founded the company with no outside funding or debt with Joel Marion, a former P.E. teacher and ebook marketing legend. Together, the two have quietly disrupted and dominated the online nutrition industry. Today, BioTrust boasts more than 200 employees, has an A+ Better Business Bureau rating and conducts gold-standard studies on their products; credibility you don't often see in an industry full of quality control issues and lack of real science.
That success alone is admirable. But Bezoni and Marion did it all while donating millions to charity. For example, since BioTrust opened its doors, the company has donated a meal to a hungry child every time an order is placed. To date, they have provided over two million meals to hungry kids in America—and that's just the tip of the charitable iceberg.
"The purpose of our company is to create natural, science-backed nutrition products that produce real results for our customers," Bezoni says. "But we also have a strong charitable mission that helps the team rally around important causes, helps children in need, and gives a deep meaning to our work. The last thing this world needs is another greedy corporation that doesn't give back."
Bezoni and Marion did this all without formal business training or deep pockets. Their success stemmed from a burning desire to make a positive impact in the world, even though they didn't have the traditional resources to do it. Instead, they hustled relentlessly to devour knowledge from underground business coaches like Dan Kennedy, Joe Polish, Tony Robbins, and Tim Ferriss.
As Marion recalls, "Our business education cost us $10 in late fees from the public library and a lot of sleepless nights. Where there's a will, there's a way."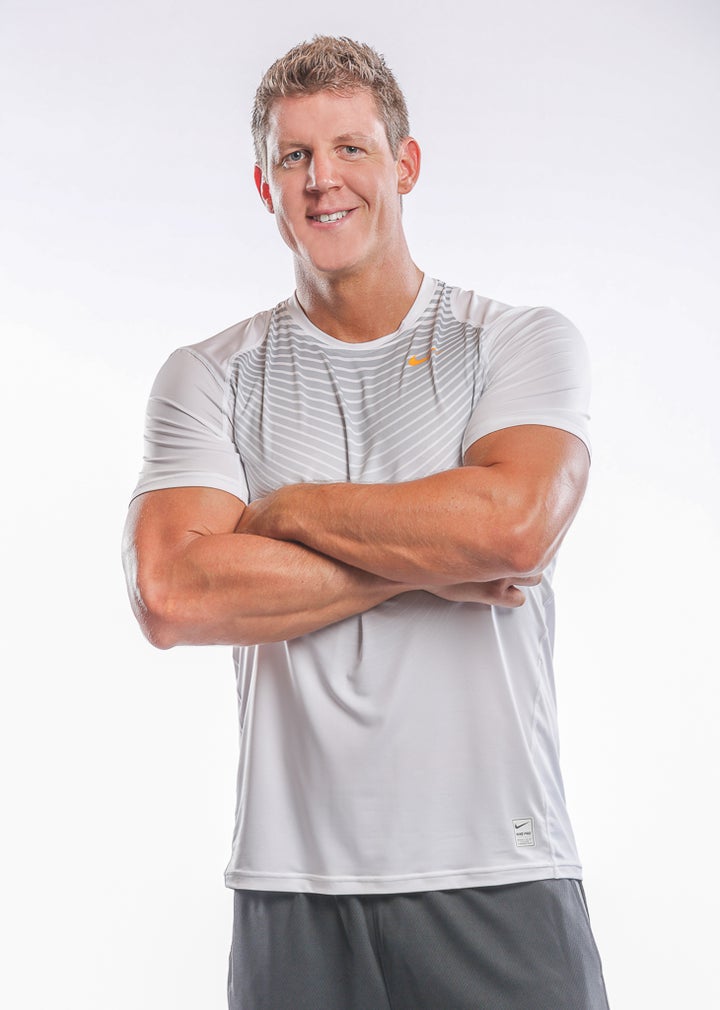 Quitting is not an option
Bezoni's first attempt at starting an online business ended in complete financial disaster: he racked up $100,000 in personal credit card debt but hustled his way to a thriving online vitamin business. He eventually made enough to pay off the debt and business was good—until the U.S. economy melted down in 2009, when Bezoni's business took a massive nosedive.
"It was devastating for us all when we had to shut down the company and let our team go," he recalls. "I made some serious rookie business mistakes and lost everything I had spent years working for. But I stood up, dusted myself off and learned those important lessons. It made me a better man and entrepreneur."
Bezoni started again fresh in Austin, Texas. Passionate about helping others get in shape, he wanted to start a health publishing ebook business—but didn't have the know-how. Someone else might study the industry for a few years while working odd jobs and accrue second-rate information at a painfully slow rate. Instead, Bezoni sold his car and called in some favors from business mentors to put on a "Fit Fest" conference for the top online health and fitness ebook publishers in the U.S. and Canada.
The bet paid off. With just $7 left in his bank account, his conference was a huge hit, put him on the radar of the health and fitness community, and introduced him to the partner he needed to start BioTrust: Joel Marion.
From digital ebooks to physical products
Marion was a gym teacher obsessed with living a healthy lifestyle. He also was a self-taught ebook publishing success. Broke, and worried about raising a family on a teacher's salary, he'd saved $700 from his paycheck to write, publish and market an ebook based on his extensive health and fitness knowledge.
That turned out to be a great move. Following a marketing formula created by a business coach named Jeff Walker, Marion's first ebook launch did over $250,000 in sales in the first 30 days of business. He soon resigned from teaching and focused full-time on his online business.
Bezoni and Marion hit it off immediately. They worked together with two critical team members, Kim Eschner and Vicky Grossie, to launch an ebook Bezoni wrote called Belly Fat Free. With their shared knowledge, relentless work ethic and marketing prowess, it made over $2 million in the first 30 days.
"One day you're broke, the next day you're buying your mom a new car," Bezoni says. "This is what's so great about being an entrepreneur in America. Everyone has an opportunity for a better life if you educate yourself, take calculated risks, work smart, give back and don't give up."
There was more in store for Bezoni and Marion than publishing ebooks. When their readers asked who they should buy protein powders and vitamins from, Bezoni and Marion didn't know any companies they trusted enough to recommend. Most vitamin and nutrition products on the market were full of GMOs, hormones, artificial flavors, preservatives and sweeteners. Many didn't meet label claims or have any scientific studies to support their effectiveness.
So Bezoni and Marion used their profits from their ebook launch to create the honest brand they wanted to see in the market. BioTrust was born.
Doing well while doing good
BioTrust was successful almost immediately because Bezoni and Marion took the time to build lasting relationships with a network of other like-minded ebook publishers that got behind the brand. They also did something many entrepreneurs fail to do: they listened to their customers. When surveyed, customers said they wanted a natural, quality protein powder that tasted great. So that's exactly what BioTrust gave them.
In the first 30 days of business, Bezoni and Marion did over $1 million in BioTrust Low-Carb protein sales and industry leaders took notice. (Tim Ferriss, top business blogger and best-selling author of The 4-Hour Workweek and The 4-Hour Body, cited BioTrust Low-Carb protein powder as being a perfect Christmas gift.)
"Forget about your opinion as a business owner, always ask your customers what they want instead. It takes your ego out of the equation," says Marion.
While Marion focused on promoting new products, Bezoni personally recruited a world-class team to support the company's explosive growth. His secret weapon? LinkedIn and the ability to persuade top talent away from industry-leading companies with equity, the promise of making a difference in the world, and the challenge of building an honest, ethical brand in the questionable supplement space.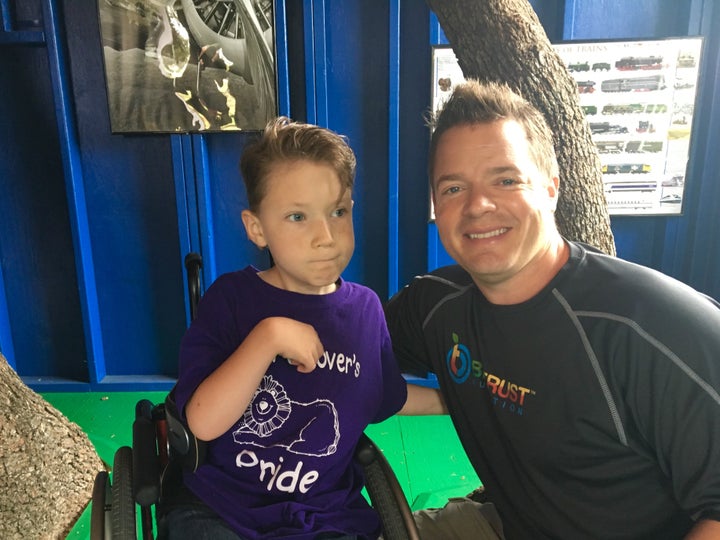 And make a difference they did. With the support of their customers, partners and team members, BioTrust has donated over $1.2 million to help grant the wishes of children with life-threatening health conditions, through their national partnership with the Make-A-Wish Foundation®. They've also built schools to educate children in developing countries through their partnership with Pencils of Promise. Bezoni and Marion recently donated six figures to water.org to provide safe drinking water to families in developing countries. To say thank you, they hooked him up with tickets to the premier of the latest Jason Bourne movie and introduced him to actor Matt Damon, who supports the charity.
"Matt thanked me for being a company who cares and gives so much. He said most companies don't," recalls Bezoni. "I thanked him for being a celebrity who gives back. Most celebs don't. We're going to be doing a lot more with Water.org. We love their mission."
This is the real secret to Bezoni and Marion's success with BioTrust: they've rallied an incredible team, and built honest products around a mission that goes beyond money. As a result of putting customers and charity first, the company launched like a rocket and continues to climb. It's an example many companies can learn from.
Disclosure: The writer of this story has a financial relationship with BioTrust.
Support HuffPost
The Stakes Have Never Been Higher
Related
Popular in the Community