It's Sunday night and I am considering one of my first online purchases of the week. A chalkboard wooden crate set. Doesn't seem like an unusual purchase except this set is unique and vintage. The only problem is I am not sure I will make up my mind in time.
By the time you read this article, the item will be gone. So goes the life of Antique Farmhouse, a unique home décor website founded by sisters Nadia Khayat and Yasmin Khayat in 2011. Combining their experience in business and interior design, they set out to take on the crowded e-commerce marketplace.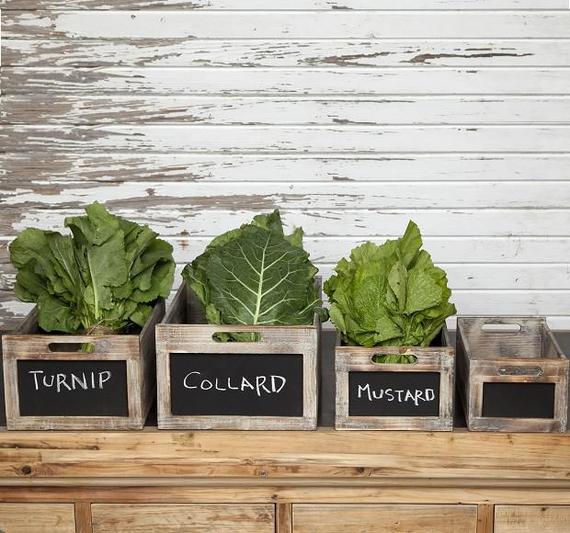 Chalkboard wooden crates set. An item available at the time of this writing, but likely gone by the time you read it. Image courtesy of Antiquefarmhouse.com.
Call it Groupon meets Etsy. The site has unique items that you will likely only find on Etsy, but served up in a daily deal type format. You need to be fast according to the website as once an item is gone, it's really gone. The site changes daily with new items that are reminiscent of farmhouse style décor.
While you must be fast, one of the benefits you get in return is pricing. And don't think of it as a closeout website. "We do not list closeouts," says Nadia, who currently serves as the company's president. "Our focus is to provide the latest and hottest trends to our customers. We try to negotiate better deals with vendors, and cut down on overhead so we can provide products at the lowest prices possible."
Keeping prices down also means controlling inventory. "Our success comes from adequately forecasting demand and buying just the right amount so we are not left with a large stock," adds Nadia. "By doing so, we eliminate a big risk factor that is usually associated with businesses that deal with fashion trends."
The all-woman run business has positioned itself as a player in the ecommerce space where people spend 30 minutes or more comparing prices before making a purchase. How do they do it? According to Nadia, they must know the trends.
"We are in tune with the market, can change direction and offerings fast, offer personalized customer service and create a small community around our fans on social media, which are all pros of a small business, but at the same time have competitive, robust and dynamic offerings that come with larger businesses."
Nadia also explains that offering fewer items helps them attract more people.
"If you only have a couple of minutes a day to see what's new in the world of decor, Antique Farmhouse is the place," explains Nadia. "We don't believe in bombarding customers with every décor piece we find. We add value by having our buyers and curators sift through piles of possibilities to find our customers the hottest, coolest items at the best possible prices."
So what's next for Antique Farmhouse? Nadia would only provide me with a glimpse. "We are working on creating a new Farmhouse line that is a marriage between vintage and farmhouse décor with a shabby chic twist."
As for me, I still watch the site. I fell asleep on the chalkboard wooden crate purchase. Fool me once, shame on you; fool me twice, shame on me.
Calling all HuffPost superfans!
Sign up for membership to become a founding member and help shape HuffPost's next chapter