This week, the University of California will begin welcoming thousands of excited, ambitious and (even if they won't admit it) nervous freshmen to our campuses. But, for many of our students, the first day of college brings more than just the usual jitters.
This fall, more than 30,000 students — 42 percent of UC's incoming class — will come from families in which neither parent has a college degree. We know that these students often face unique challenges, including financial barriers and fewer people to turn to who can guide them through the tumultuous transition to college. One 2008 study found that nationwide just 11 percent of low-income first-generation students graduate with a college degree within six years.
That's simply unacceptable. As a university system that tops national rankings for both excellence and serving large numbers of first-generation students, we've made it a priority to address this gap. We are implementing a range of strategies — from mentorship and community building to academic and financial support — to make sure these students have the resources they need.
Once first-generation students arrive on campus, hundreds of UC faculty and staff are making it their mission to let these students know they're not alone.
Across all 10 UC campuses, some 900 UC faculty and staff — and four UC Chancellors — who were themselves the first in their family to graduate college have signed onto an effort that involves sharing their stories and making themselves more accessible to students. Many will be wearing T-shirts identifying themselves as "first-gen," listing their names in first-gen faculty directories and offering mentorship and academic support.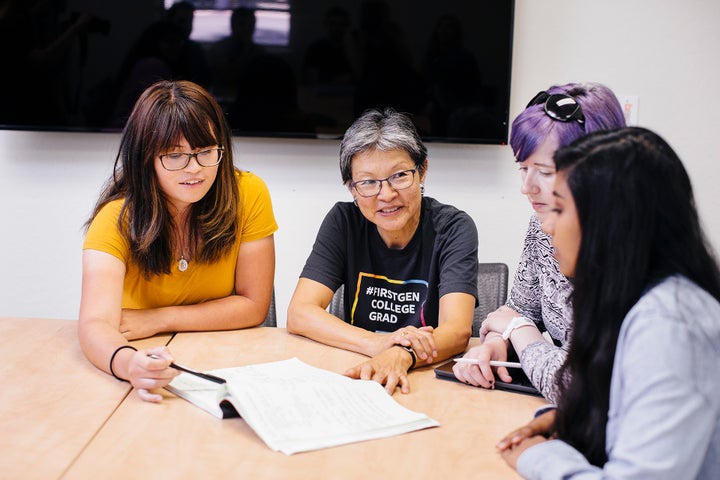 This effort builds on dedicated programs on each UC campus that provide academic and practical resources and connect students to opportunities like study abroad and summer research that can help them make the most of their college experience. Workshops and summer bridge programs help ease students' transition to college before classes even start. UC Irvine's First Generation, First Quarter Challenge, now in its second year, pairs incoming students with upperclassmen for a 10-week boot camp on navigating university life.
Some campuses also offer specialized housing. UCLA has become the latest campus to open a living learning community, pairing first-generation student housing with dedicated faculty and staff assistance, and a built-in support system of peers.
While community is important, we know that the cost of a degree can often be the highest, hardest hill to climb. That's why UC's financial aid program is one of the strongest in the country: Half our undergraduates receive funding that covers all their tuition, available to eligible students whose families earn $80,000 or less. We also make available emergency loans for students who find themselves facing unexpected financial challenges.
While there is more progress to be made, these programs are delivering results. Eighty-one percent of first-generation students who arrive on our campuses succeed in earning their UC diploma, a significantly higher rate than that for undergraduates at other public institutions. And, six years after earning their degree, the median income for UC's first-generation students has surpassed that of their families when they arrived at UC.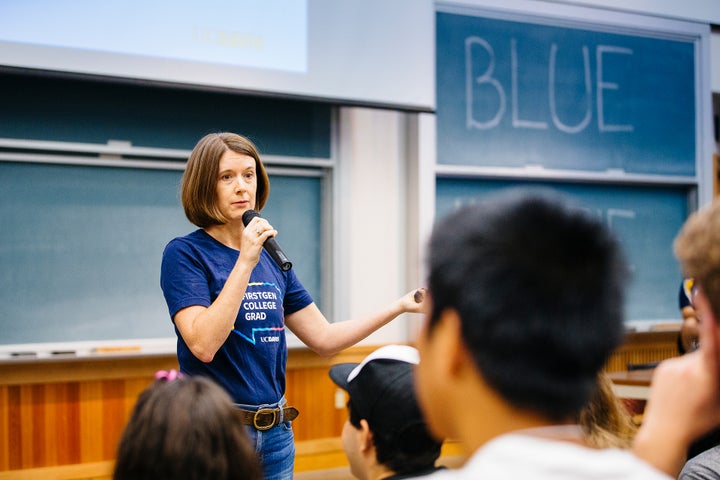 Combining both substantial academic and financial resources with mentorship is a model that can be replicated at universities around the country to help narrow the opportunity gap. I am proud to lead a university that so many first-generation students call home. Currently, more than 88,000 students enrolled at UC are striving to be the first in their family to graduate college - enough to fill the Rose Bowl. Their success is meaningful to all those who follow in their footsteps — and to a society made stronger by their contributions.
Related
Popular in the Community