This is part of the Startup Insider series, articles with the goal of helping aspiring founders and entrepreneurs understand the ins and outs of starting a startup. You can sign up to stay up to date with this series here.
According to a study by the National Foundation for American Policy, over 50% of US billion-dollar startups were founded by immigrants; producing thousands of jobs in the process. Yet many foreign-born entrepreneurs, and especially those in Silicon Valley, are trying to start a business but are often stymied by numerous obstacles such as research, funding and mentors.. For Unshackled Ventures Founding Partner Manan Mehta, whose parents were immigrant entrepreneurs themselves, this was a problem he wanted to solve. Enter Unshackled Ventures, an early stage venture fund founded in 2014 focused on investing in and supporting immigrant founders.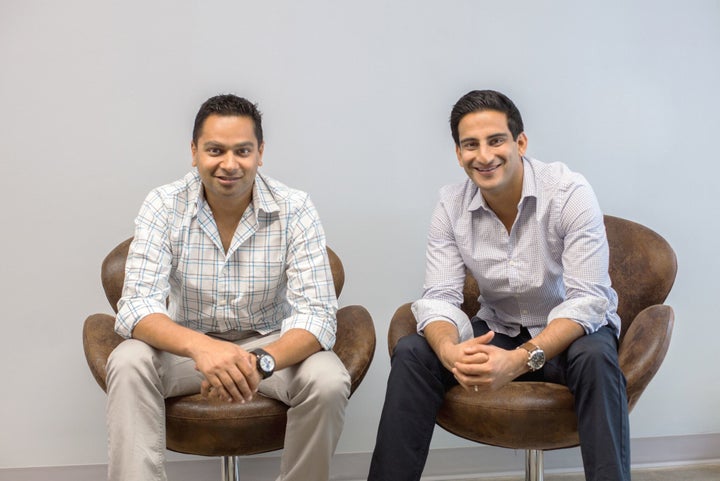 Growing up: A Product of Silicon Valley
Manan was born and raised in Silicon Valley because his parents came to the US in the 1970s in pursuit of their American dream. He shared, "I was a result of a lot of their hard work and efforts. I've been exposed to the incredible environment of innovation and technology and I saw a lot of first generation immigrant entrepreneurs as I was growing up."
He would go on to double major in engineering & economics at UCLA, then spend a few years in investment banking before making the leap to lead marketing at Kno, a technology startup that was backed by the likes of a16z and Intel Capital, and would eventually get acquired by Intel.
He shared, "This led me to start my own company and reflect on how I was inextricably linked to immigrant entrepreneurs. Unshackled was then born to support immigrant founders and to enable and help them to succeed faster. My interest in entrepreneurship and startups really comes from the fact that I've been surrounded by immigrants my whole life and there's something about that drive, ambition and adversity muscle that is developed when you're an immigrant."
Entrepreneurship = Playing A Sport At A High Level
While startups and entrepreneurship has increased in popularity these last few years, Manan likens entrepreneurship to playing a sport at a very high level. He shared, "I don't think you become an entrepreneur accidentally. I think there's a lifetime of work where you develop the ability to be one. You don't become a professional athlete because you wake up one day and want to play a sport. You've been trained, educated, and coached."
Manan recalled the time when he attempted to start his own company and his co-founder had an H1B visa and could not leave his corporate job since he had to maintain his sponsorship, and that's when he asked himself, "How do we solve this problem?" He subsequently teamed up with Nitin Pachisia, an immigrant entrepreneur Manan met in his previous job.
Finding These Immigrant Founders
The first few investments of Unshackled came from Manan and his team going to coworking spaces and seeing who was showing up after 6pm to work on their ideas and by going to cultural organizations, universities and professors and hosting meetups. He shared, "For us to validate that this product must even exist, we had to validate it by finding our customers (the immigrant founders)."
In order to validate the need for a venture fund focused on immigrant founders, Manan and his team decided to buy a booth for $500 in the TiEcon conference, the largest technology anchored conference dedicated to fostering entrepreneurship. He shared how the Unshackled booth ended up drawing a lot of interest and the great feedback from the attendees validated the need for Unshackled.
Fast-forward three years later and Unshackled now deploys a network of over 2,500 executives, mentors, investors and founders and according to SEC filings, is raising their second fund of $25M. And most recently, two of Unshackled's portfolio companies and one of their team members was selected to 2018 Forbes 30 under 30 – a list with a less than 4% acceptance rate.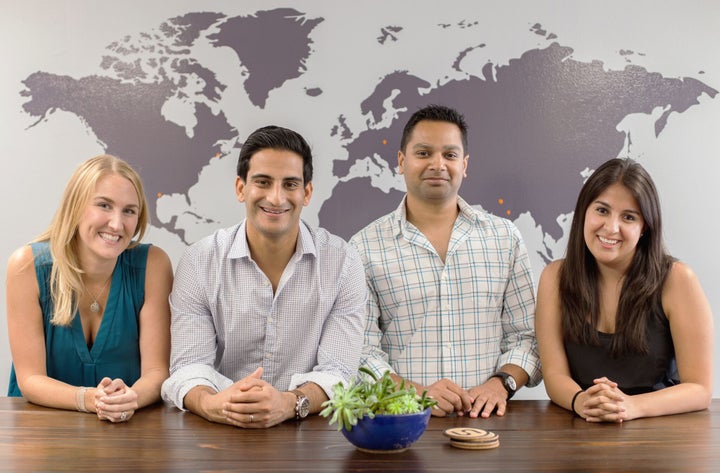 One of these early bets Manan made was on Prateek Joshi who started Pluto AI. Prateek was a H-1B visa holder who came to the US for his masters in USC. Manan shared, "He came from a small town in India where water was a scarce resource, so when he came to us saying that he was going to solve a problem around water infrastructure, it was personal for him." After learning that Prateek had also authored eight books on AI and had a blog about computer vision and AI with over a million followers, Manan knew that Prateek was a rare talent that they needed to back.
"No one knew who he was because he was an H-1B visa holder working in a tech startup waiting for his green card so he could start his own company," said Manan, "when I invested in him, it was simply an idea. There was no code, nothing. But we spent four months getting to know him and that's made him incredibly loyal to us and us to him." Today, Prateek Joshi is a 2018 Forbes 30 under 30, TEDx speaker and winner of national awards.
Manan repeatedly emphasized how Unshackled makes its bets at the earliest stage so they try to find people who don't know how to quit. He shared, "We're betting on people who don't know how to quit, which I love. It doesn't mean they don't know how to fail, they just don't know how to quit. Entrepreneurship is the hardest thing you could do in your life. If you don't have a strong adversity muscle, it's going to be hard to survive."
Advice to Immigrant Founders
When asked what his advice is to aspiring founders, Manan is a big believer that the number one advantage that you can create for yourself comes down to who is in your corner. He shared, "Success is best reflected not always in the hardest working or the smartest people but it's the people who can find the right people who can help them. I can't stress that enough and that's why we spend so much time on it. Ultimately the right resources at the right stages, is the difference between success and failure."
Manan understands that immigrants don't have as much time as others to build their network since building a network takes time, which is the reason Unshackled has focused on helping immigrant founders tap into this network. He added, "I'm not suggesting that without us they don't have a shot but its been proven that they do. So why are we in this space? We're in this space to help remove distractions that immigrant founders are facing both from an enablement and a business growth perspective to help them succeed faster."
To learn more about Unshackled, you can visit their website here.
About the Author: David is a senior at Penn studying Cognitive Science and Computer Science, originally from the Philippines. At Penn, he's heavily involved in the startup scene as an investment partner at Dorm Room Fund. Currently, he's working on SkillStackers, the easiest way to scale work using a virtual workforce. Previously, he started a nonprofit organization called YouthHack which has gone on to scale to do programs in over 8 countries in the last 3 years. David enjoys meeting new people and sharing the stories of exceptional entrepreneurs!
Related
Popular in the Community