Despite being a savvy traveler, I had been hesitant about visiting India for a very long time. To be honest, I was intimidated by the very long list of travel suggestions and cautions which I dreaded having to consider- from not drinking water, a lengthy visa procedure, to safety precautions among other things. I was also worried my stomach would burn (I don't eat spicy food!). Finally, this year, I couldn't say no to an invitation to join my mom for the trip of a life time to visit all the spiritual sites in Northern India. Thank god the e-visa didn't take long. Nervous, and freshly- studied in Indian culture, we were on our way to New Delhi!
Little did I know, I was about to discover the magic of raw, open life in a majestic and mythic country- one capable of shaking what is rock solid inside you. Contrary to what I expected, India is not a country you see, is a country you feel. You have no choice (yes, it will be uncomfortable at times) but to get out of your hard shell of western comforts and open up. In only 1 visit, this is all what India did for me:
•Awakened my physical senses: It only took a few minutes after leaving the airport for the country to stimulate all my senses. Heavy traffic quickly generated by cars, bikes, rickshaws, and cows- make for quite visual, loud and somehow suffocating yet happy welcome. When visiting temples, images of goddesses, gurus, symbols and statues- capture your eyes. India is alive for sure. Everyone seems to makes their own music with their honk. Bell sounds are abundant. I got to touch many floors barefoot (temples actually require you to do so as a form of respect). It's humbling and grounding to walk among others barefoot. Seems like we are all pilgrims in life following the smell of incense toward sacred grounds. The smell of Chai and spices move your stomach. Your tongue and mouth are up for a party every day. In one day, India makes you wonder if you have been just living numb all your life. It feels very human to reclaim your senses. I thank India for kick-starting all of mine again.
•Reminded me about Human Responsibility: I visited along with two hundred thousand Sikh pilgrims the Golden Temple in Amritsar. The temple and its reflection on the water is breathtaking, but what left me pondering for days was witnessing the volunteering service that offered a free warm meal to everybody who visited. The kitchen is so magical and busy that the menu changes every 2 hours. Every station- chopping, cleaning, bread making, cooking- is run by the hands and hearts of volunteers of all ages and backgrounds. The offering of this meals represent one of the most treasurable human values- the responsibility we have for each other's wellbeing- even if that starts with a warm plate of food. It was humbling and touching. Whether it is food, love, attention or peace, may we all cultivate the generosity of our hearts to deliver on this duty towards each other.
•Pointed out mental divides. I participated in the famous "changing of the guard" ceremony at the Waga India- Pakistan border. After several security checks, you get to watch the ceremony seating in an open air stage. I stayed on the Indian side and just beyond a small gate, I could see the same ceremony taking place on the Pakistani side. Instead of red hats on the Indian side, the Pakistani soldiers wore black. Instead of women and men sitting together in India, on the Pakistani side, men and women in their abayas were sitting in different sections. Both ceremonies seemed beautifully animated in their own respective way. I kept waiting for the ceremonies to merge, which never happened. I very much respect the patriotism and the uniqueness of each culture I witnessed and in this case it was very positive exchange. I wondered the whole time however how a simple gate could make the same experience so different and separated. Country borders are a serious thing, but how many unnecessary mental divides do we create in our own head? How many great opportunities do we miss because of this? I am grateful for this lesson of the limitation of our mental divides.
•Showed me the true essence of yoga: I began to practice Yoga a few years ago in the US in a beautiful small yoga studio with peaceful music and a very well trained yogini. It changed my life in many ways. In India, I found a much raw and difficult practice. Then I remember the lessons from Autobiography of a Yogi, which helped me recognize that the true essence of yoga and meditation is being able to be in equanimity regardless of what is happening around. The true intent is to master your mind and be one with what is. It is easy to be calm in a clean space with no noise and nice candles. Calming the mind with multiple external disruptions, is the true test. That is what daily practice means in India. I've been kidding myself with "Fitness yoga" like practices, I now challenge myself to be able to practice anywhere.
•Explained Karma. In the west we use Karma as an expression of destiny or cause, however, in India it's almost a rule of life. My great Indian guide, Pramod Singh, explained that "Karma is not a business, not a formality, is a way of life". In every action you take, you are supposed to put your best intention and then let go of what will happen - even up to afterlife. You just do your part, and you are better off when that deed is a good one. If you expect an immediate reward it would be a business, which is clearly not. I felt vividly this acceptance of life's unfolding and the humble approach to every day's tasks in the people I met. I find this relationship with uncertainty (which is what every day in India feels like) quite remarkable. I still have much to learn.
Even in one visit, this magical country has the ability to change one's life perspective. It shakes your beliefs and touches all your senses and you have no choice but to feel truly alive. So, I hope you don't wait as long as I did to give India a try. Be ready to be shaken to the core for a refreshing awakening!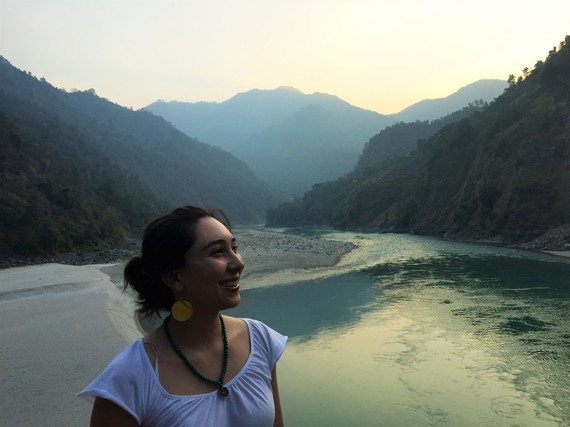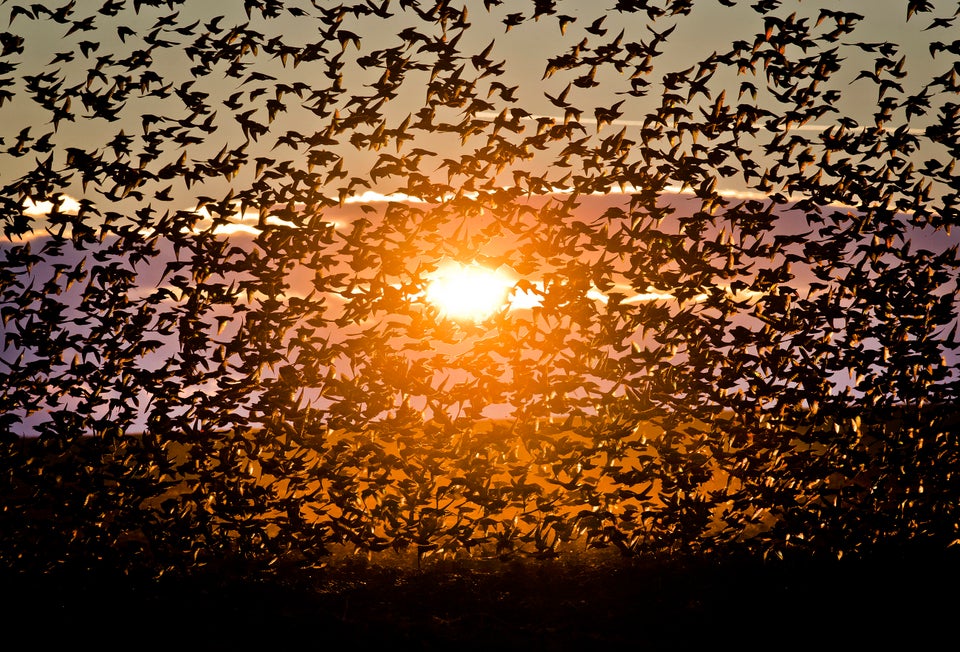 Stunning Images From Around The World
Related