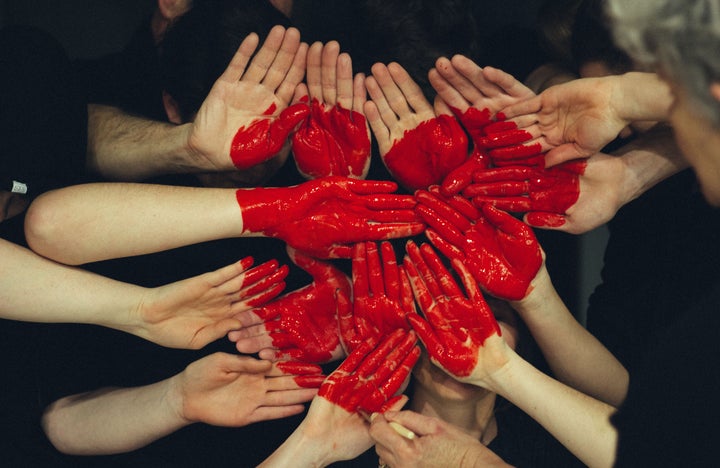 "What's your star sign, dear?" the woman asked, leaning forward in her chair.
"Cancer," I told her, smiling as she began to tell me my horoscope.
My weekly volunteer shifts at a local retirement centre were full of moments like this one; moments where I was lucky enough to witness a small aspect of a resident's life. When I visited residents, I got to listen to stories about the island where they had a family cottage, or hear the pride in their voices as they talked about what their kids are doing now. "Every day is like a lemon," one woman used to tell me. "You have to squeeze all the juice you can out of it."
I started volunteering at the retirement centre when I was 11 years old. Looking back, it seems like a surprisingly early age to want to volunteer—but then again, I organized a fundraiser for a local hospital when I was in junior kindergarten. I've always loved helping people. When my grandmother moved into the retirement centre it seemed like the perfect thing to do: sign up to be a volunteer so I could spend more time with her. Two of my best friends were already volunteering there, and they encouraged me to apply.
During my shifts, I would bring residents to events, hand out food during the event and sit with residents afterwards. I would bring my grandma to some events, and usually start and end my shifts by visiting her. Eventually, as my schedule changed, I began taking on other responsibilities. I had some shifts where I visited residents one on one, and others where I watered plants in the greenhouse and helped out with events or activities.
I continued volunteering up until I graduated from high school. In my final year there, I had two weekly shifts—one, a weekly visit with a resident, and, the other, a shift where one of my best friends and I would play music for a group of residents (with my friend playing the piano and me playing the flute). A few years into my time volunteering, my grandmother passed away. At first, it was hard to keep going back to the place where I used to visit her; but her ever-present kindness was one of the reasons why I've always been so passionate about helping others. My continual volunteering felt, in part, like I was fulfilling a lesson my grandmother taught me: to always be kind to others, no matter your circumstances.
The seven and a half years I spent volunteering at that retirement centre had an incredibly positive impact on me. Throughout those years, I attended three different schools, made new friends and had evolving goals for my life. But volunteering was one of the things that remained the same—a constant in the seemingly ever-changing life of a young student. It was comforting to go to the same place every week and visit with residents who didn't care if my hair was the latest style or what mark I got on my math test.
This was especially true in my last year of high school, when my school hallways were abuzz with talk of university, prom and graduation. Every Friday after school, I would drop off my bag at home and then drive to the retirement centre. I would sit in a quiet room with the woman who I visited with every week (the one who told me the lemon quote). We'd talk for an hour, about her life or my life, and then I'd bring her to the dining room for dinner. As I left, I'd wave through the window. She told me to come back again soon, and I always did. Sometimes we'd go on walks; I'd push her wheelchair to the end of the hall to look at the trees out the window, or we'd go downstairs to the greenhouse and breathe in that gloriously fresh scent of plants and flowers. I always felt calmer and happier after those visits.
My continual volunteering felt, in part, like I was fulfilling a lesson my grandmother taught me: to always be kind to others, no matter your circumstances.
I learned a lot from my time volunteering, especially about the value in something as simple as a short conversation. Some of the residents who I visited with didn't get many other visitors. Their appreciation for our conversations made me feel like what I was doing was worthwhile and important. Seeing a resident's face light up when they got a visitor was a simple reminder that sometimes the kindest thing you can do is be present, listen and empathize. In my life now, I try to remember this lesson.
Today is International Volunteer Day. Through my experiences, I have seen first hand not only the impact that volunteers can have on an organization, but the impact that volunteering can have on an individual. I know that I would not be the person I am now had I not made the decision to begin volunteering all those years ago. Volunteering changed my life for the better. I am grateful for the experiences I had, the people I met and the things I learned along the way — including, thanks to one resident, my future according to my star sign.
Popular in the Community