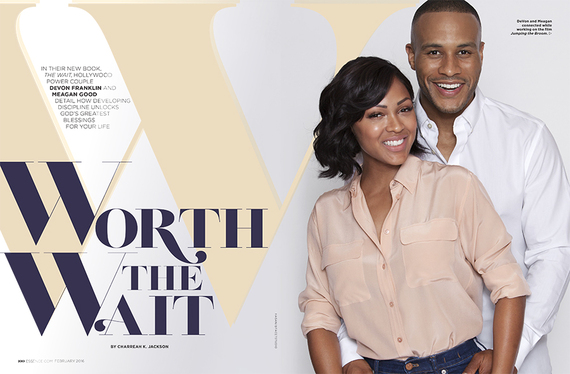 Every new year brings a new trend into popular culture that becomes the "hot" thing in the streets (aka the world we live in). Throughout the times, we've seen many of these trends come and go. The Afro. The Jheri Curl. The High Top Fade (trying to make a comeback). Cornrows. Bellbottoms. Timberland Boots. Throwback Jerseys. Tall Tees. The Jerk. The Running Man. The Cabbage Patch. The Dougie (old and new). You get the picture.
People follow fashion and music trends. Back in the day, I can remember when Starter Pullover jackets were the jump off. Remember when Tommy Hilfiger was on top of the world? In music, we've seen many changes as well. There was actually a time where Mims had the hottest rap song in the world, when Jay-Z, Nas, Eminem and Kanye West were still on top of their games. I'm just going to leave that there...
However, the latest trend to sweep the nation is more of a lifestyle trend, celibacy. To most people, celibacy sounds like a fancy wine or nightclub but it's the furthest thing from it. Celibacy is defined as the abstention from sex with a purpose. There are many reasons why someone may choose to become celibate. Past failed relationships. Making the same repeated mistakes over and over. Sex only satisfying your physical needs. All of the above and more. Celibacy is just not about giving up sex. It's about finding a practical solution that can provide help and assistance to living a better life.
Within the entertainment industry, celibacy isn't a new thing: it's been around for ages. Before Tim Tebow, there was NBA star and champion A.C. Green. Personally, I'm a 32-year-old virgin but I'm definitely not the first person to make this type of commitment to God. Sacrificing your body for Christ did not start with Worth The Wait Guy.
I think what's puzzling to most people are the two latest examples of celebrities practicing celibacy. The first example, NFL Super Bowl-winning Quarterback Russell Wilson and Singer/Entertainer Ciara are today's celibacy "IT" couple (now newly engaged). Not only are they hot and successful together, more importantly, they love God together. Their relationship has been praised and scrutinized by the best of them. Recently, Khole Kardashian reportedly took a dig at their genuine intentions for being celibate. She was originally quoted that she believed they did it for the cameras and not for God, which she later clarified her comments. Russell and Ciara have been nothing but graceful throughout their public courtship. It's truly a blessing to be able to witness such a beautiful thing - God is so good!
The second example is Film Executive/Preacher DeVon Franklin and Actress/Director Meagan Good. The married couple can now add New York Times Best-Selling Authors to their accolades. One of the hottest books on the market is "The Wait," a great read about the practice of celibacy and how it can create the life you want. DeVon and Meagan break it down so real that anyone can learn from reading the book. I praise them for being so open and transparent with us. God is extremely blessing their joyous union - he's allowing them to share it with the world and encourage others to believe Jesus is worth the wait.
I can totally relate to this book because of my current walk of faith. I've been waiting for the majority of my life and I can truly say that this book has taken my celibacy practice to the next level. Seeing the success of The Wait gives me hope that people want MORE in life than just sex. Being the promiscuous male or female isn't cool anymore. Having a little respect for yourself and others is on the come up or comeback. It feels good that God can receive his due credit. At times, I feel like he gets disrespected like a local mixtape rapper - God is better than that, people. Much better!
So, let's keep making "Waiting for God" popular. It is something that should never go out of style...EVER!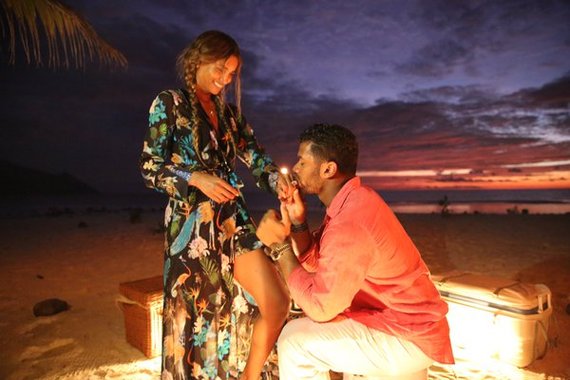 REAL LIFE. REAL NEWS. REAL VOICES.
Help us tell more of the stories that matter from voices that too often remain unheard.