A place always known as a city full of angels is on a course to be a destination booming with creatives. Los Angeles-- the sprawling metropolis quite well-known for the transient nature of Tinseltown-- has been experiencing a cultural revival; as if the California hotspot is on a mission to be known as the creative epicenter of America. One creative entity, WeTransfer-- a Dutch tech company driven by creativity almost more than technology-- took note of the hotbed of talent flocking to Southern California and excitedly chose not only to join, but be a foundation and facilitator to exciting collaborative projects in the realm of art, music, sports, and culture.
Los Angeles holds the power to foster diversity, talent, and collaborative communities due to the massive amount of space and personalities between its city-limits. The various zip-codes mentor their individual strengths and unique features. From Silicon Beach to Downtown and beyond; the city is alive with an international art scene, world-class restaurants, the brightest minds in business, and community events that invite the local population to take part, entice tourists to stay awhile, and help newcomers feel like they belong.
For an international company like WeTransfer; first founded in Amsterdam in 2009 and one that appeals to individuals from every walk of life, Los Angeles was a natural choice as a second home. Besides the lovely year-round sunshine, the City of Angels welcomes variety and plurality. "We are a tech company, but we don't think like a tech company," says Damian Bradfield, WeTransfer's CMO. "We are a design company. We are a media company."
With design and media central to the start-up's growth, much focus is placed on imaginativeness. Through the initiative of creative partnerships like the Ace Hotel Dear DTLA project, and the launch of 'How We Do'-- collaborative creative events that invite communities to celebrate talent within the space of music, art, media, and culture-- WeTransfer gives offline meaning to an online purpose. "We give away full creative freedom," says Fatma Genc, who is responsible for fostering creative partnerships at the Dutch start-up. "[How We Do] is an offering of a blank canvas; the opportunity to bring people together in a huge sparkle of celebration of talent."
This determination to transfer, not only online files simply, but transfer beautiful interaction in real-life makes WeTransfer a notable newcomer to America's business and art scene. Tech-Creative enterprises with a vision to encourage passionate expression-- by exhibiting a purposeful interest in offering a safe place for talented individuals to explore their artistry-- is instrumental in continuing to make Los Angeles and all of North America a place of beautiful opportunity.
WeTransfer is interested in creating meaningful moments, building long term relationships, and expressing beauty by allowing individuals to showcase their strengths. The company's goals and optimism for America are ambitious; and yet, that is how all actors, artists, and musicians "make it." They believed they could so they did. "LA is the city of reincarnation. LA is the city most accepting of change," says Bradfield.
It's the dream of Fatma, who has been with WeTransfer since almost its inception, to see 'How We Do' in every creative city across America. She speaks with passion and dedication regarding the company and creatives that she and her team are instrumental in discovering and mentoring. In Los Angeles, passion and commitment are the beginning to many a starlet's life. In an organic, authentic way, and community-driven way, WeTransfer is on its walk to stardom, and as one famous starlet once said, "The only things of interest are those linked to the heart."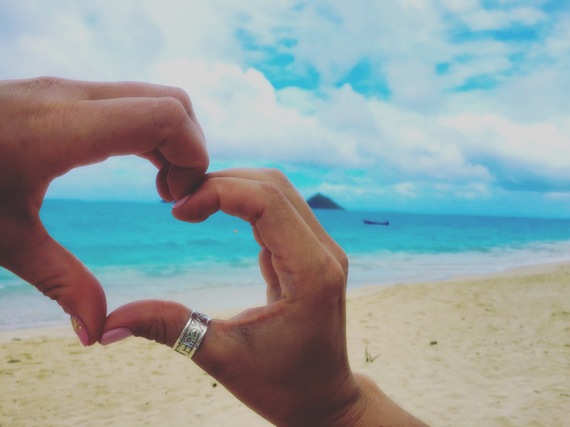 REAL LIFE. REAL NEWS. REAL VOICES.
Help us tell more of the stories that matter from voices that too often remain unheard.