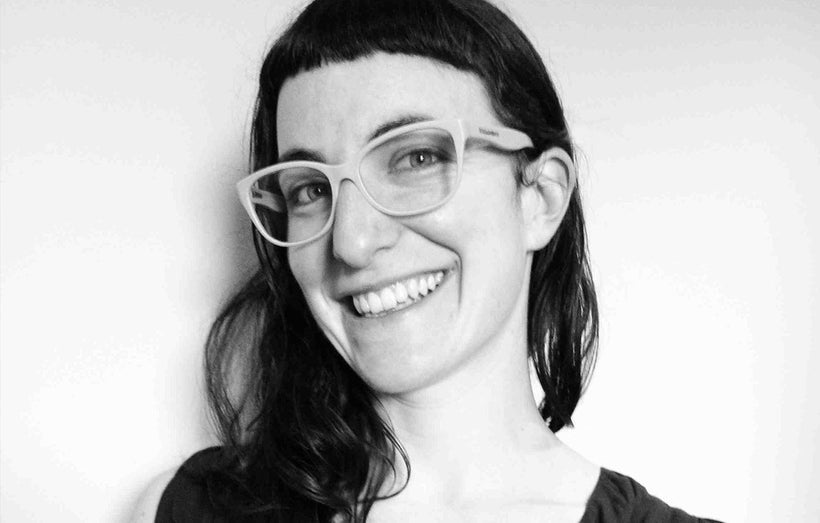 This is an interview with Rebecca Weisman, a Certified Iyengar yoga teacher at the Junior Intermediate II level and the Director of the Iyengar Yoga Center of Vermont (IYCVT). She's been teaching yoga for 10 years. For the past two years IYCVT has offered a free yoga series for Trans and Gender Non-Conforming students in partnership with the Pride Center of Vermont and generously funded by the Iyengar Yoga Association of New England. The series combines practices that can help deal with physical and mental conditions unique to trans experiences with a co-created space for group sharing and support. Some of the topics in the series are dealing with stress/anxiety, hormonal and body changes, self-love, body image, self-care, empowerment through vulnerability, and reclaiming embodiment.
Rob: What originally motivated you to do this work and what continues to motivate you?
For many years I've been invested in issues of gender and am sensitive to the perception of yoga as being only for thin, affluent, white women. It's interesting because I do identify as a white woman but I'm not comfortable in many yoga studios, how homogenous they are, so if I don't feel like I belong I can only image how others might feel. I also have a deep love for the method of yoga that BKS Iyengar has given us and how he was one of the first to say "yoga is for everybody". However, this is easier said than done, and I wanted my center to figure out how to live this, how to make yoga more inclusive, and break down barriers and perceptions to get to this universal quality of yoga. Working on gender issues through yoga is particularly interesting because of the body, which can be a source of liberation but also a source of pain, anxiety, and fear. If taught safely, yoga can be a potent practice for metabolizing very deep challenges.
What is the most rewarding aspect of your teaching experience?
I'm deeply touched when a student can inhabit their body with all the baggage that comes along with really feeling one's feelings and embodiment.
What are some of the things your students have taught you?
To be fearless in doing the work even if I don't have all the answers. I think of one student in particular, who is now a co-facilitator in the trans classes, who has helped me be myself and speak to my own experience when I'm out of my comfort zone. We are all just fumbling our way through these issues together.
In what ways do you think yoga addresses some of the societal hurdles for transgenders?
There's a lot of anxiety and discomfort about being in the body, and also being in a group and being seen by the teacher and by others. So, yoga is not exactly a comforting thing at first, but it is a useful experience for bringing up these issues in a safe way. Yoga isn't about just feeling blissful or peaceful but about seeing ourselves clearly, with all that that entails.
Often we hear claims of yoga as a means to positively changing the world. What in your mind is the relationship between a yoga practice and greater social change?
If we can see ourselves clearly we can also become present for others. This means that we are willing and able to be in an inter-subjective space with others. By seeing and knowing ourselves, we also crystallize our intentions and actions, we are more effective, and more compassionate.
What are some of your ideas about or hopes for the future of service yoga in America in the next 10 years?
I'd love to explode the mainstream, commercialized, narcissistic view of yoga and work with others in the yoga community to confront our own issues of gender, race, and privilege. I'd like to see more partnership with local community organizations, more outreach. I'd like to see a deeper commitment to not just teach people who are like ourselves but to create learning environments that feel safe and accessible for all.
Are you a yoga instructor giving back to underserved populations? E-mail Executive Director Rob Schware if you're interested in being interviewed for this series. And thanks for all that you do in the name of service!
REAL LIFE. REAL NEWS. REAL VOICES.
Help us tell more of the stories that matter from voices that too often remain unheard.
This post was published on the now-closed HuffPost Contributor platform. Contributors control their own work and posted freely to our site. If you need to flag this entry as abusive,
send us an email
.