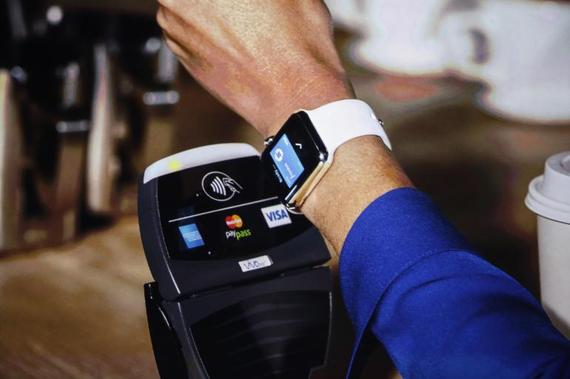 It wasn't that long ago that wearable tech was still the stuff of fantasy or, more aptly, science fiction. Many doubted the market for such devices would ever gain mainstream acceptance.
Yet in just a few short years the industry has been catapulted from obscurity into the glaring limelight of mainstream awareness, and if acceptance hasn't been achieved, it's certainly coming. Wearable devices now appear poised to become the next big thing in computing, expected to generate $57 billion annually by 2020. They appear capable of changing not only how we look after ourselves, but also how we pay and interact with the world around us.
The Revolution is All Around You (and Will Soon be On You)
If you've yet to catch the wearables bug, you may be surprised at the many ways in which it's already changing lives. Physical fitness and health tracking are certainly the most prominent way in which wearables are making an impact. From FitBits and FuelBands to Jawbones and Vivofits, wearable devices that track everything from steps taken to calories burned are everywhere. But they are not just for show; studies have shown that use of the devices in the workplace are having beneficial effects on the habits and productivity of workers, to the point that some corporations are now supplying fitness trackers to all of their employees.
Wearable tech is also making a big move into motorcycle helmets, with some rather impressive new smart helmets like the Skully AR-1. The Augmented Reality helmet boasts an on-screen display that greatly enhances vision and clarity while riding, and provides tools like a rear-view camera and GPS mapping directly on the display and in the wearer's line of sight.
Then of course there's  Google Glass, the controversial wearable headset that is nevertheless changing the way many people work. The $1,500 device is seeing expanding use in a number of industries including policing, health care, and even law, and is expected to revolutionize many other fields.
Yet it's the smartwatch segment that is expected to be the biggest growth market in wearables over the coming years. Apple is anticipated to lead the charge with their recently unveiled Apple Watch. The clamor around THE device, as well as Apple's two new iPhone 6 models, mostly conspired to drown out the noise from another interesting announcement Apple made concerning their new mobile payment platform, Apple Pay. That announcement potentially heralds a broader shift that is likely coming to wearables, which is payments through wearable devices.
The Future of Mobile Payments isn't on your Smartphone, it's on Your Wrist
While Apple is not the first company to dive into mobile payments and credit card processing, they will likely be the ones to fully usher it into broader use.
One of the most noteworthy aspects of their new NFC-based mobile payment method is that while it won't work with older model iPhones, it will work with the Apple Watch. Mobile payment processing is increasingly becoming the norm for the likes of Apple Stores and smaller retails stores alike due to its unmatched convenience and portability.
With the Watch expected to sell anywhere from 50 to 100 million units within its first 12 months on sale, soon there could be an army of wearables wearers with an easier way than ever to make payments: directly from their Watch, through Apple Pay and in conjunction with Apple's TouchID. The payment platform will immediately be available at 200,000 retailers, with more likely to follow suit.
This will undoubtably open up the market for others to get in on mobile and wearables payment including Google, whose Android Wear OS for wearables is clearly designed with wearable payments in mind, without the need for NFC communication. Bitcoins are also set to play a major role in the wearables payment revolution, with both the Nymi wristband and Google Glass already functioning as Bitcoin wallets. There's even an app in public beta for Glass that lets users nod to make Bitcoin payments.
It will only a matter of time before we're all swiping our wrist in front of a scanner or nodding our heads to pay for our daily bread, get on the train, or buy a round at the nightclub, in style.
Calling all HuffPost superfans!
Sign up for membership to become a founding member and help shape HuffPost's next chapter