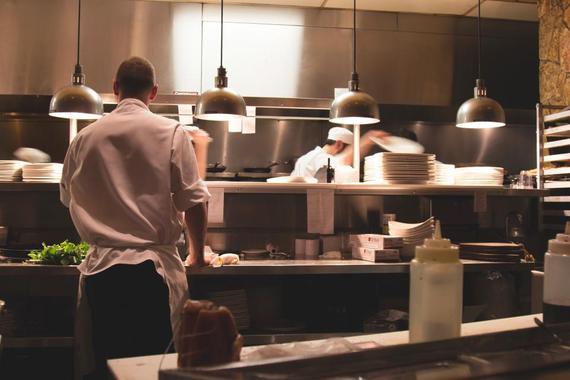 Today's Internet technology offers restaurants multiple opportunities to promote their business and increase sales. There is so much that can be done, with so few resources, that it's almost a crime to do nothing at all. These are some of the top ways restaurants can optimize their online presence and make use of technology that maximizes their marketing budget and increases revenue.
1. Revamp Your Website to Be Locally Optimized
SEO stands for Search Engine Optimization and refers to the strategy of incorporating targeted keywords into your website's content so that your website appears in search results.
For a locally focused restaurant, it is important to optimize your site so that it appears in searches done regarding your area. To determine which keywords will work best for your business, use Google's Keyword Planner. This free tool allows you to see what customers are searching for. Once you know what keywords to use, you should structure your site's content to include these words and add them to your heading/title tags. Including these keywords within your site's content will make it easier for your target demographic to find you online.
To further ensure that customers looking for you online can find you, you'll also want to sign up for Google My Business and link your account back to your website. This service helps people find the businesses they are searching for, whether they are using Google, Google Maps, or Google+. Local databases are also a good resource for getting your business to show up in search engines.
Tip: Use Moz Local to get listed in the right directories.
2. Offer Online Ordering
Systems like NetWaiter make setting up online ordering for your restaurant easy. Superior to phone orders in every way and much more profitable, online orders are much larger (on average) and customers appreciate their convenience. Online ordering systems offer a much better ordering experience, which results in better customer satisfaction, increased ordering frequency, and better loyalty.
Some common obstacles that online ordering eliminates are centered around human error -- mishearing a quantity or menu item, forgetting to ask their salad dressing preference, and marking a delivery order as pickup. With an online system, every detail is automated to ensure your customer's order is filled exactly as they've requested. And since payment is delivered directly to your bank account, nothing changes on your end. You simply get more orders, larger orders, and happier customers. Evaluate your online ordering system carefully - it can become a significant revenue generator for your restaurant.
3. Use Social Media to Build Your Business
Social media is a key component to any restaurant marketing plan as it allows you to engage customers on a personal level. Many businesses make the mistake of focusing too heavily on the amount of content they are posting and miss out on the opportunity to interact with people they are trying to reach. Here are three major points to remember when rolling out a social media strategy:
Less is more. The quality of your posts is way more important than the frequency. Aim to produce a steady flow of content on a consistent basis and don't worry if that means skipping a day here and there.
Embrace the community. Social networks aren't a stage for you to shout out information at an audience. Make outreach and response a main priority. Continue to search for valuable followers and always recognize communication with a "Like", comment, "Retweet", or "Favorite".
Put money on it. Since social media is free, business owners sometimes shoot down the notion of paid advertising. But supporting your content strategy with sponsored posts and ads can turn your social media investment into an opportunity to gain more exposure and drive revenue.
4. Bring Your Menu to Life.
People want to see products before they buy them, or in this case, see them before they try them. Have your most popular dishes professionally photographed. This helps accomplish what descriptions just can't do - make your menu items look incredible. "People's perception is typically dominated by what their eyes see", writes Charles Spence, Oxford professor of experimental psychology. Compile images on your website so they can be easily explored by customers. Restaurants that show pictures on their online ordering menu get better results, so the investment will repay itself very well if you offer online ordering. You should also repurpose photographs on social media.
REAL LIFE. REAL NEWS. REAL VOICES.
Help us tell more of the stories that matter from voices that too often remain unheard.