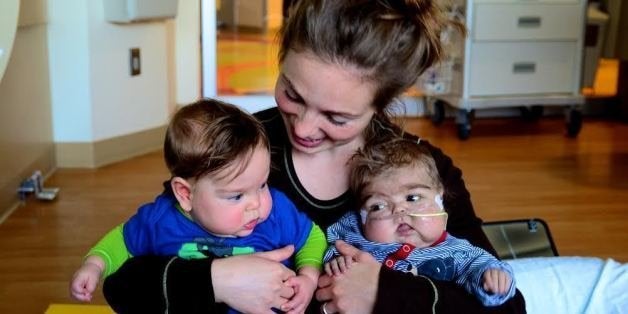 My twin boys, Micah and Zachary, have their third birthday coming up, and like most moms, I'm thinking about what kind of cake to bake and how to celebrate their special day. But, unlike most moms, I'll be celebrating my twins' birthday with only one of my twins in my arms because the other twin only lives in my heart.
A month before Micah and Zachary's first birthday, Micah passed away from complications of necrotizing enterocolitis. The loss of Micah is devastating. A piece of myself died with my son.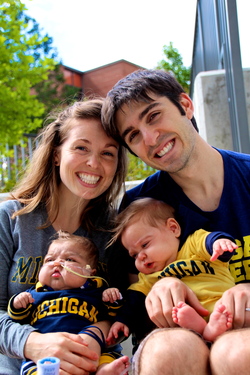 Still, I am incredibly blessed because I have beautiful Zachary, a superman husband, a rockstar mom, and an amazingly supportive community.
As any parent can imagine, I was a disaster in the days, weeks and months after Micah's passing. I had to relearn how to eat, breathe and sleep without Micah. Once I could handle these basic tasks of living, I realized that I had to find ways to stay connected and close to Micah. It was obvious that the loss of Micah was going to hurt every day for the rest of my life. I had to accept and adapt to the pain, and then do something beautiful with it.
I've finally reached that place, and it is liberating. I own the heartache of Micah. I celebrate Micah, speak his name, and share his story in ways that bring me peace. I love that I can now confidently and calmly say:
It is Micah and Zachary's birthday.
For the rest of my life, I will celebrate Micah and Zachary's birthday. Micah's birthday didn't leave this earth with him. Micah's birth day is still Micah's birthday. To celebrate Zachary's birthday without also celebrating Micah's would feel like a lie to me, to Zachary, to our family and friends, and to the incredible community that loves Micah.
Thankfully, most of my friends and family have never lost a child, so it's up to me to tell them how I want to be supported. And, I do. I happily ask my family and friends who wish Zachary a happy birthday, to please somehow include Micah in that wish, too, because it hurts when Micah is left out.
My husband and I are looking forward to celebrating our twins' 3rd birthday, and here's what we're doing:
We're giving back
Giving back to other families in honor of Micah brings us peace. In lieu of gifts, we have asked our family and friends to donate children's books to our NICU's Micah and Zachary Giving Library, or to make a monetary donation to the Micah Smiles Fund for music therapy. Micah adored music and books, and we adore giving these special gifts to other families in the hospital. Zachary is especially excited to help collect books for the babies at the hospital!
We're doing what feels right
We're going to sing Happy Birthday to Micah and Zachary. We're going to hang up birthday banners that include Micah and Zachary's names. We're not going to worry about being judged by other people. We're doing what brings us peace, comfort and closeness to our sons.
We're having fun
We've learned how to cry and laugh in the same moments. We've learned how to grieve our loss while we celebrate our many blessings. We're going to have a blast celebrating our boys' birthday. We're going to act silly, play games and have fun with Zachary... while we also ache and desperately miss Micah.
Zachary talks about Micah every day. He has pretend phone conversations with Micah. He plays with Micah's toys, sleeps with his blankets, and includes his name in songs. Zachary carries Micah's spirit and always will. Their connection as twins is endless, even though they were separated before they could even understand the loss.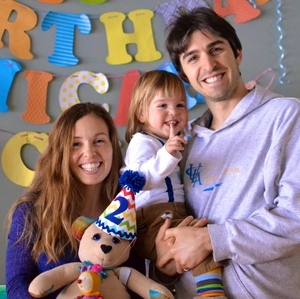 We're celebrating Micah's birthday along with Zachary's to sooth our broken hearts and to nurture Zachary's. We need to say Micah's name, and Zachary needs to hear Micah's name. We need to know that our family and friends haven't forgotten about our son. Zachary needs to know that we will never forget about his twin.
If you know a family who's lost a child, please remember their sweet little one's birthday and check out this list of what never to say to bereaved parents. Speak the child's name. It is music to our ears to hear someone speak the beautiful name that we planned to say 42 million times over our lifetime as we shopped for groceries, played at the parks and gave kisses goodnight. It is a gift to see Micah's name written and to hear Micah's name spoken. If you can give this gift to bereaved parents, please give it, especially around birthdays, holidays and anniversaries.
Thank you to the amazing community who's celebrating Micah and Zachary. Happy birthday, sweet boys!