On July 27, the Black Girl Dangerous Twitter account shared some hilarious -- but also painfully accurate -- examples of what white people sound like when they dismiss the experiences of people of color.
Mia McKenzie, creator of the Black Girl Dangerous organization was behind the series of tweets, prefaced by noting, "I've been saying publicly for like four years that IDGAF what you think about shit you don't experience."
She then described a series of ridiculous scenarios in which people speak about or disagree with experiences that they have no first-hand knowledge of.
"'As a non-brain-surgeon, I think the proper way to cut into the brain is...'" That's how the f***k you sound," McKenzie wrote.
It's unclear whether anything in particular triggered the series of tweets, but so far they have gained hundreds of favorites and retweets since they were first posted, with people like comedian Hari Kondabolu describing them as "the thing of legends."
Black Girl Dangerous is a non-profit media project which works to amplify the voices of queer and trans people of color. (For more information on the project, go to blackgirldangerous.org.)
Read the entire, glorious rant below: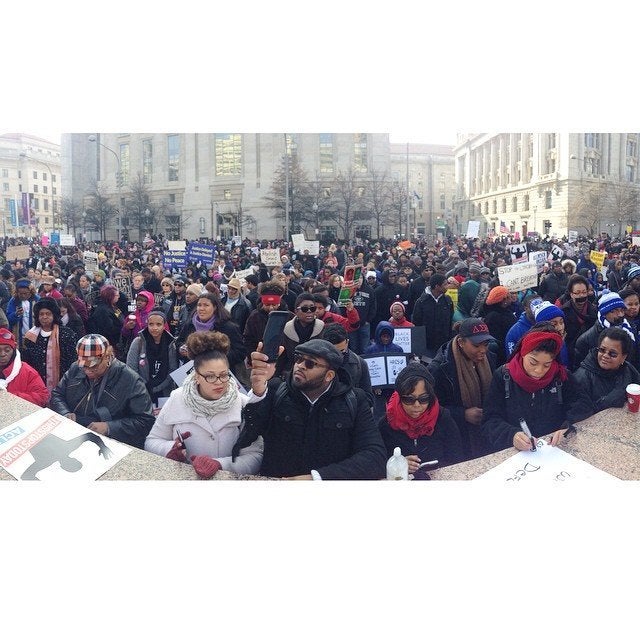 Powerful Black Lives Matter March In Washington
Popular in the Community