When people hear the phrase "white privilege," it often brings unsettling thoughts to mind. Some may think of living to tell the story of when a cranky officer pulled them over while others remember being denied a job opportunity despite stellar qualifications. For the second year in a row, #OscarsSoWhite perfectly describes the list of films and actors included in the nominations. On January 18, 2016, Hollywood A-Lister Jada Pinkett-Smith announced her plans to boycott the award show saying, "People of color are always welcomed to give out awards...even entertain, but we are rarely recognized for our artistic accomplishments."
Pinkett-Smith's counterparts have voiced their disappointments as well. Everyone from Gina Rodriguez to Danny DeVito, have expressed solidarity in holding not only the academy responsible, but our entire country. In the midst of the outrage, Macklemore dropped his newest single titled "White Privilege." The title and subject matter have ruffled some feathers since the release, causing Twitter beefs between artists and dialogue among Hip Hop fans. Well, as we all know, this isn't Macklemore's first rodeo.
Hip Hop fans took to social media after Macklemore won the Grammy for "Best Rap Album" in 2014. Among those expressing their opinions was Macklemore himself. In an Instagram post, the "Same Love" artist shared a screenshot of the text he sent to fellow nominee, Kendrick Lamar. The "How to Pimp a Butterfly" creator responded in a Billboard interview where he expressed his surprise and admiration for the Grammy winner. While the two rappers exchanged props, many thought that the Grammy snub was part of a bigger problem: Macklemore won over Lamar because he's White.
Despite the proposed bluff of winning Best Album, Macklemore continues to represent the underdog while addressing the hard topics. The controversial single touches on Macklemore's love for Hip Hop while also shedding light on how he and other White rap artists have achieved success by appropriating Black culture.
But when you don't give them props isn't that selfish?
That's like saying rock was actually started by Elvis
So where does this leave me?
I feel like I pay dues but I'll always be a white MC
I give everything I have when I write a rhyme
But that doesn't change the fact that this culture's not mine
While crediting Black artists and contributions, the MC is asking questions that apply to racial tension across all platforms. The injustice that is #OscarsSoWhite has inspired actors and industry representatives of all backgrounds to take a stand. Similarly, people within mainstream society are taking a stand against police brutality and the killings of Black people across America. Together "average Joe's" and celebrities have joined the efforts of movements like #BlackLivesMatter, acknowledging the white privilege that has allowed White officials to be pardoned despite their violent actions.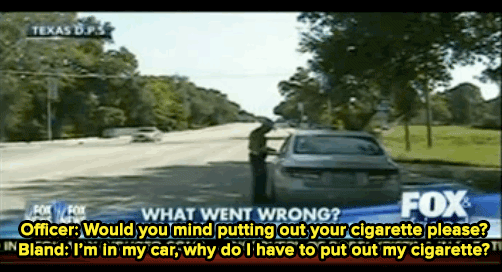 These instances of injustice, while gruesome, have served as unifying matters nonetheless. People of the world continue to look to celebrities for their opinions on everything from fashion to politics. Over the years, Hollywood has become a microcosm of America representing how we handle issues as a country. All the better reason for the Academy to take a closer look at the reason behind the lack of diversity and quickly develop the plans to change it.
Comedian Chris Rock will be hosting the 2016 Oscars on Sunday, February 28. Following pleas to step down as host from fellow Black entertainers, Rock has instead decided to rewrite the original monologue that he prepared. The actor has not yet responded to criticism. However, if what he has planned is anything like when Eddie Murphy hosted, perhaps he can put people's worries to rest.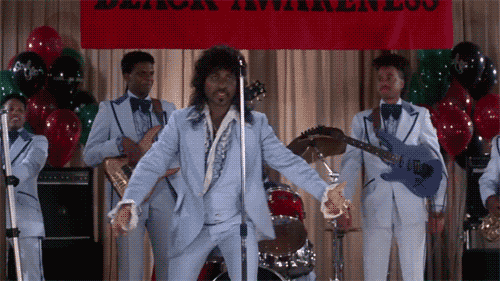 On the day that Pinkett-Smith spoke out, The Academy shared a statement from President Cheryl Boone where she mentioned her disappointment and how they plan to take responsibility for their actions. Artists have always been at the forefront of speaking out and taking action. For Michael Jackson it was race and for John Lennon it was war.
Sadly, it's the voices of multi-millionaires or White pop stars that have taken precedent over those of unsupported coalitions or community organizations. Sure, being Black in America and in the entertainment industry was hard and true before Macklemore rapped about it. But it's after the release of "White Privilege" that people's eyes are finally starting to be opened and the overdue conversation is starting to happen.
Macklemore's white privilege is the reason his "White Privilege" has not been erased from the artistic surface. it's We are now back on the road to normalizing the act of giving credit to Black production, performance and life. Hopefully, it won't take the loss of another Black life or the passing over of Black contributions to keep this conversation going.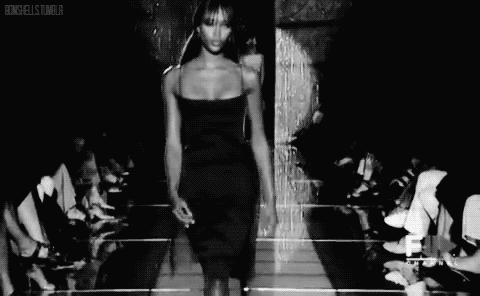 REAL LIFE. REAL NEWS. REAL VOICES.
Help us tell more of the stories that matter from voices that too often remain unheard.