This question originally appeared on Quora.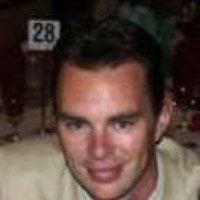 Answer by Jonathan Brill, Start-up specialist

I agree with Pete Thamel and Thayer Evans, who wrote the Sports Illustrated article Torey quoted from. I think it's going to be a pretty big negative. And I think he knows it, and my guess is that it influenced why he came out when he did*.
We have a couple of data points for this. The first is Jason Collins, who came out after the NBA season last year. He's a serviceable big man who is thought of as a high-character guy and should have been picked up by another team by now, at least on a 10-day contract. But he wasn't. The NBA is a far more progressive league than the NFL. NBA customers tend to be more affluent, more educated, more liberal, and you'd think, more accepting of a gay player. But they never got the chance to accept Collins as the first gay NBA player, and it might not happen any time soon.
The second data point is that of NFL punter Chris Kluwe, who asserts he was let go from the Minnesota Vikings because he was publicly sympathetic toward marriage equality. Kluwe is not gay but he made this a soapbox issue and pretty much as soon as the Vikings could, they let him go. Whatever the specific reason for letting him go, its clear that Minnesota didn't think it was good business to have their locker room used as a platform for a pro-gay position. I agree with them; it's probably bad business for them.
And now Sam, who could've waited til after he was drafted, which would have made this question moot. But he brings it up now, and my bet is that he did it because it was already out there, and he knew that if some of the teams knew it, all of them would know it. If that's the case, he's better served by owning the message so that GMs can mitigate the risk of drafting a gay player by running it by their owners, their coaches, their fans (by leaks through local beat writers, etc).
It's an unfortunate thing. The fact of the matter is that America is still pretty anti-gay. Despite lots of progress toward acceptance of marriage equality, there's still something like more than half the country that is OK with a guy on a reality TV show comparing homosexuality to bestiality. Sam, or Sam's representation, understands this. I believe they would have waited if they could have. I believe there's a chance he won't get drafted, or if he gets drafted, will have a tougher time getting off the practice squad than he might have otherwise.
*Brian Browne Walker links to an article that tells this story. Apparently the plan was always to come out before the draft, but his agents felt pressure to do it now because SI got hold of the story and wanted to go to print. He had to come out now (although he was already out to his college team) to get in front of it.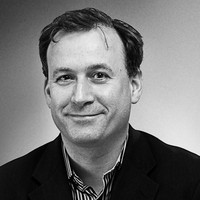 Answer by John DeMarchi,

I've attended 15 NFL Drafts in person. It's sort of a "hobby." Yet my wife still keeps me around, incredibly.
Upfront: What Sam did here is courageous, and took guts. I'm, rooting for him -- big time.
Sam projects as a 3-4 OLB or 4-3 DE. He has problems at both spots.
As a 3-4 OLB, he's not great in space - yet.
We'll see how he tests out at the Indy Scouting Combine. But he's never going to be a drop and cover 3-4 OLB. He's not Wilbur Marshall, or Derrick Brooks, OK?
If you play a 3-4 (about 20 NFL teams of 32 do), this is your pass rush OLB -- you need to bring Sam forward, downhill, and let him do what he does best: Rush the passer. In other words: He's James Harrison at best (a famously short, super productive OLB) not HOFer Derrick Brooks (an ace in all phases including coverage).
As a 4-3 DE, he is limited by his 6-2 height. Now again, Dwight Freeney was 6-1, and he's headed to the HOF. It can be done. And Russell Wilson just showed you don't have to be tall to be a champ. 
But as a 6-2, 260 pound end, Sam is a weakside rusher in the NFL - period. He has to show he can get to the QB against 6-6, 320 pound, elite athlete left tackles. The measurement of his arm length -- honest -- is going to matter a lot for Sam.
If Sam can rush the passer against elite opposition, he'll play for years in the NFL and make a ton of dough. If he can't, this becomes a problem. 
Here's what I like about Sam as a prospect:
+ Mental toughness: Could you do what he just did?
+ Productivity: He was co-Defensive Player of the Year in the SEC, the #1 conference in America.
+ Relentless Motor: Sam makes so many hustle plays when you watch Mizzou tape. The guy reminds me a little of Aaron Schobel on Buffalo (my team) a few years back; he's absolutely relentless, and gets every ounce out of his talent.
+ He's mature: He knows exactly who he is. He wants that spotlight. And he's EXTRA motivated not to fail.
Could Sam be Tebow-ed? Denied a chance because of the media circus that will accompany him to the NFL? Absolutely.
Could Sam be, pardon the expression, Moon-ed? Denied a chance to play in the NFL because of prejudice (as Warren Moon was as a great "black quarterback" and Rose Bowl MVP in 1979)? Absolutely.
On paper, he's a third-rounder ... at worst.
You want to blather on and tell me the reigning SEC Co-Defensive Player of the Year lacks "the essentials" to play in the NFL... and is "a tweener" with no position, have at it.
I'd draft Michael Sam in the third round (top 100 players overall). He does the single most important thing an edge player can do in the NFL -- he can rush the passer, and he's very good at this.
Is he a first or second round guy?
But if Sam shocks the world and blows up the Indy Combine by running say, 4.6 and repping out 32 times at 225, he's going to get into that second round discussion quickly. Right now, he looks like a 4.85 guy, with slightly above average athleticism; he's not a freak like Jadaveon Clowney or Anthony Barr (and freak, in this context, is a compliment).
You know what would really, really help Michael Sam?
If a few other active gay players in the NFL came out before the season. So he wasn't crushed by the spotlight.
If anyone believes no active gay players exist in the NFL's 1600+ player universe ... well, what can I say.
May that day come tomorrow.
If the Bills (my team) takes Sam in the third round, I would be elated.
I wish him massive success. Good luck.
Calling all HuffPost superfans!
Sign up for membership to become a founding member and help shape HuffPost's next chapter