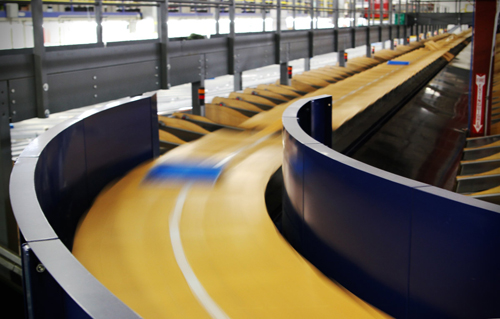 "We are at a very early stage in imagining the future of the book." -- David "Skip" Prichard
The publisher delivers a single file. With that file, Ingram Content Group will deliver the content globally in a variety of ways, whether as a printed book or as a digital file which will ultimately create books for every digital platform around the world. They have the industry's largest active book inventory (access to 7.5 million titles) and the markets they serve include bookstores, libraries, schools, and specialty retailers.
What do the book makers believe about the future of reading? I had the pleasure of speaking with the charismatic President and CEO of Ingram Content Group, David "Skip" Prichard.
How do you see the growth prospects for books in all forms over the next five to ten years?

I'm bullish on the growth prospects for books. First, the demographics are favorable. We have an aging baby boomer population that should fuel reading. Demand for English-language books is also a positive long-term trend. Second, technology is increasing demand for books whether on digital devices or through the ease of buying books online. Enhanced e-books are only in their infancy, allowing authors to add alternative endings or interviews. Down the road, who knows what's possible? Maybe we will have biometric devices that can sense your pulse and body temperature and change the plot based on your feelings -- and you think Stephen King is scary now. Third, the very definition of a book is evolving. The information in books is fast becoming linked to other content in various forms, blending into articles, research, and other media. As books become part of the larger information landscape, they become both more relevant and more important.
Are there enhanced books available this holiday season that have already changed the definition of a book?
Yes, for example, a biography can to come to life in many ways. Jacqueline Kennedy: Historic Conversations on Life with John F. Kennedy has all of the interview audios, videos, photographs, text, and transcripts available. Even classics -- Penguin has updated Pride & Prejudice with clips from the movie and even instructions on dancing. For the 75th anniversary of The Hobbit, HarperCollins released an e-version with exclusives including J.R.R Tolkien's book illustrations and recently discovered Tolkien recordings. Publishers are still learning what added value readers will or won't pay for. I expect we'll continue to see lots of experimentation in this arena.
Does this mean authors will require different skill sets to create books?

Yes, there is definitely a demand for new and emerging skill sets. Publishing is full of creative types, including talent that is savvy about the new tools becoming available. The challenge is less about talent and more about the need to find the right business model. For example, you don't want to create a book that's very cool but too expensive for the average reader. There's no limit to what can be done, but there is a limit to what consumers will pay for.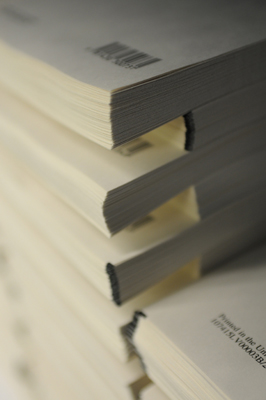 "We are able to print a book on demand within hours and deliver it the next day." - Skip Prichard
How do you see the playing field for books evolving in the next five to ten years?
Three powerful trends in the last few years have been the growth of online retail, the rise of the e-book, and the explosion in the number of titles available. These will continue for some time. It doesn't mean that all bookstores will close. And it doesn't mean that the printed book is dead. What it does mean is that traditional bookstores will need to continue to be creative -- change inventory, add more events, and make the local experience unique. Large print runs will diminish as e-book sales increase. Today, many printed books are created through the technology of print-on-demand, arriving in stores, libraries, or at home the day after printing. Finally, authors are finding new ways to reach markets directly. All of these potentially threaten players not adept at staying ahead of the changes. Fortunately, many publishers are ahead of the curve and already anticipating the next phase of growth. We are at a very early stage in imagining the future of the book.
What will be the effect on brick and mortar outlets? What recommendations do you have for these outlets?

Physical stores are redefining their role for the future by finding unique and compelling ways to differentiate the experience from online. Just as print and digital will find a balance, so too, will online and physical retail. My recommendation is, "Find your niche, your unique value proposition, and lock in your customer relationship experience." The challenges ahead for brick and mortar outlets are not unique to bookstores. Almost all physical retailers are confronting these same challenges.
What will be the effect on publishing companies and what opportunities will this provide to authors for self-publishing?

Publishers are making changes and developing new models for the future. The publishing house of yesterday is being replaced as visionary publishers adapt to new ways to reach readers. Content creation will extend past the current definition of the book. With the explosive growth of books in recent years, the role of the publisher to select, edit and promote content is more valuable than ever. And the prestige of getting published remains for all authors and potential authors.
There are also more opportunities than ever for self-published authors as the barriers to publishing are lower than ever. Self-published titles are increasing in both print and digital formats. We've seen some self-published authors break into the bestseller lists. Interestingly, these same authors generally end up accepting lucrative publishing deals when they are approached.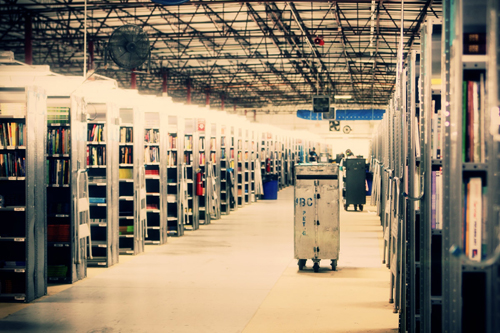 "Three powerful trends in the last few years have been the growth of online retail, the rise of the e-book, and the explosion in the number of titles available." - Skip Prichard
How can the book industry protect itself from piracy?
Piracy isn't a new issue. In fact, the majority of pirated copies are from print books being photocopied and distributed rather than from the distribution of digital copies. Keep in mind that what separates books from other forms of entertainment: for those who can't or don't want to pay for books, they've always been available for free from libraries. The key is to continue to make books not only an engaging experience but also an affordable and easy-to-access experience. We need to make it easy for consumers to find and purchase books legally, meaning publishers must package and share e-content with consumers in formats they want to read without unreasonable restrictions.
Why should a book be your number one gift purchase this holiday season and what are your recommendations?

Books educate, inform and inspire. They cultivate curiosity, nurture the imagination, and promote a sense of wonder. Books are also terrific conversation starters. In addition, books keep on giving well beyond the day they are received whether to the original recipient or to someone else.
How is Ingram changing its culture to embrace the digital age?
We have been early adopters of a number of different technologies. Our print on demand business, Lightning Source, started fifteen years ago. As more books go digital, publishers will have to cut print runs. We are able to print a book on demand within hours and deliver it the next day. Last year we expanded to France. This year we expanded to Australia.
Ingram was an early investor in digital. We've had experience in digital for many years and expanded these services to include things like CoreSource, a digital warehouse for publishers. We can send an e-book to all the sources for digital devices, so a publisher does not have to worry about the logistics of file conversions, the bibliographic data about the book, and the security of delivery to consumer channels.
Ingram also purchased VitalSource, an electronic textbook platform that is our fastest growing business. We now have 2 million students using the platform worldwide. It's transforming the way students interact with educational material. Textbooks come alive using video, audio, and text, and allow students to share notes. It has technology that allows us to tell a publisher: "Nobody is reading Chapter 8." Or, "People like these three chapters best so you might want to expand them." It helps the students learn better by engaging with the material in the way that they learn best.
We are watching the digital space carefully. We're an active participant behind the scenes in this transformation. We embrace it and will continue to be a central part of it. Ingram sits as the center hub between the publisher and libraries and retailers. We get a wide view of what's happening in the marketplace.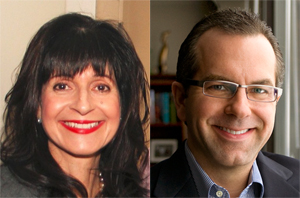 C. M. Rubin and David "Skip" Prichard
Photos courtesy of Ingram Content Group, Inc.
C. M. Rubin is the author of the widely read online series, The Global Search for Education, and is also the author of three bestselling books, including The Real Alice in Wonderland.

Popular in the Community