Winona Ryder, Sylvester Stallone and Michael Keaton have all captured attention (and awards) for their bold performances over the past few years, but they also have something else in common: They all appeared in the pages of Architectural Digest in the 1990s. The stars — along with other luminaries such as David Bowie, Claudia Schiffer, Barbra Streisand and Clint Eastwood — opened their homes to the magazine, offering a glimpse into their private worlds. See how these A-listers showcase their design passions, from blue-chip art to Art Deco furnishings. While interiors may have changed since the 90s, these celebrities are definitely still in style.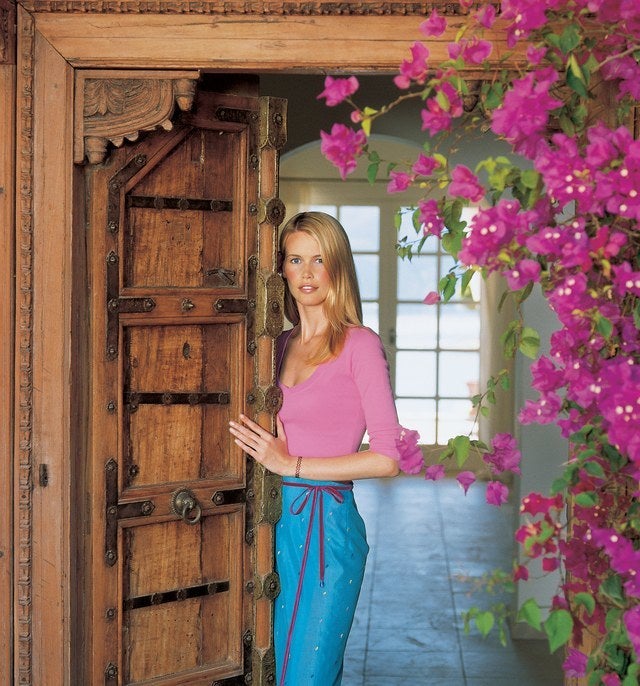 Supermodel Claudia Schiffer stands in the entrance to her house in Majorca, Spain, which was designed by architect Pedro Otzoup.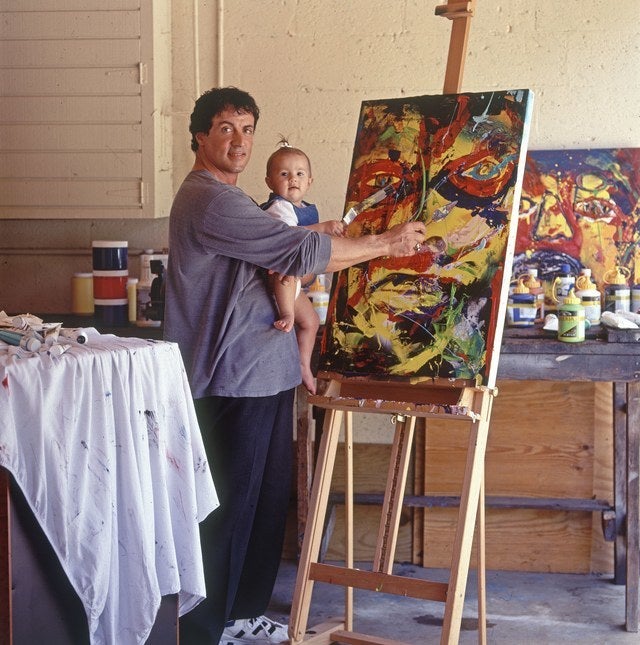 Actor Sylvester Stallone holds his daughter Sophia Rose at his home in Miami.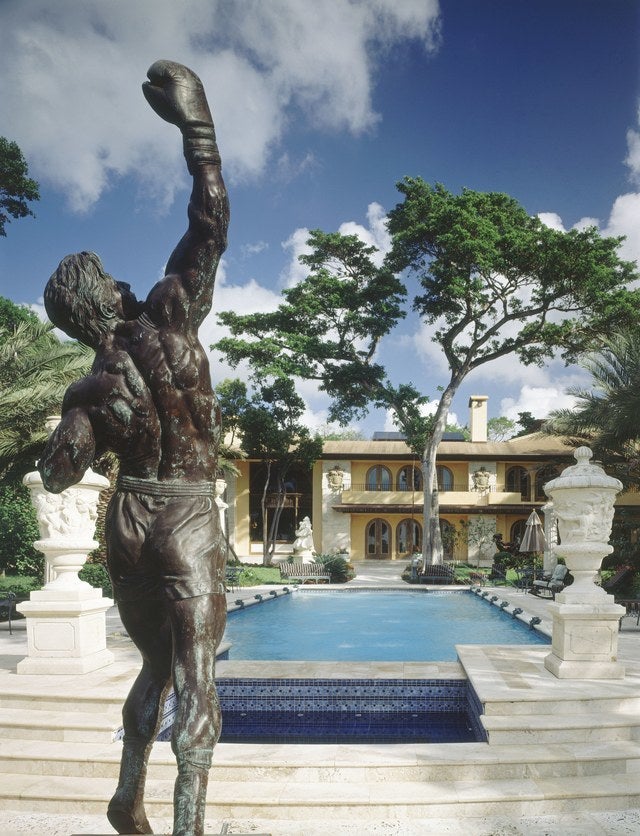 Stallone's home features a bronze statue of his character Rocky Balboa at one end of the pool.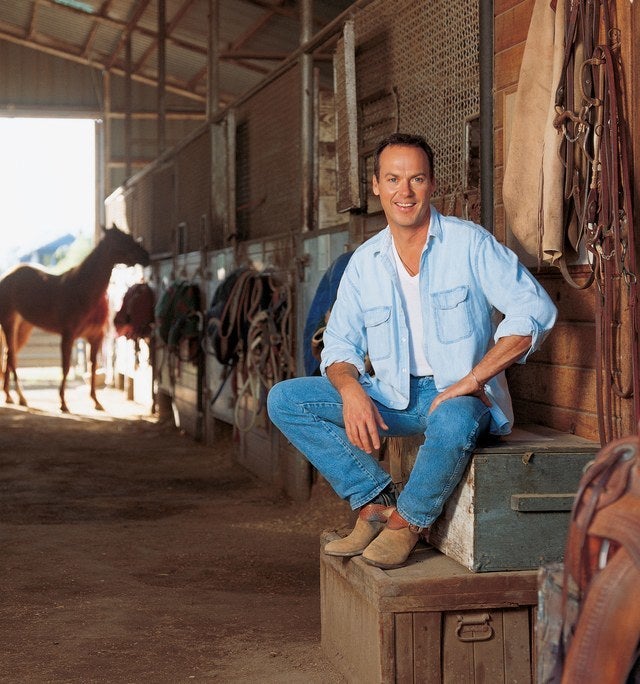 Actor Michael Keaton sits in his California horse stable.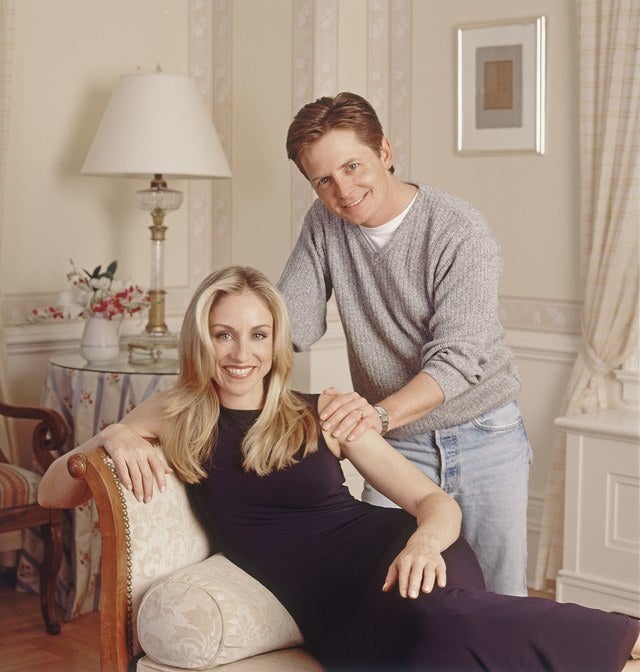 Actor Michael J. Fox and his actress wife, Tracy Pollan, in their Marc Charbonnet–designed Manhattan apartment.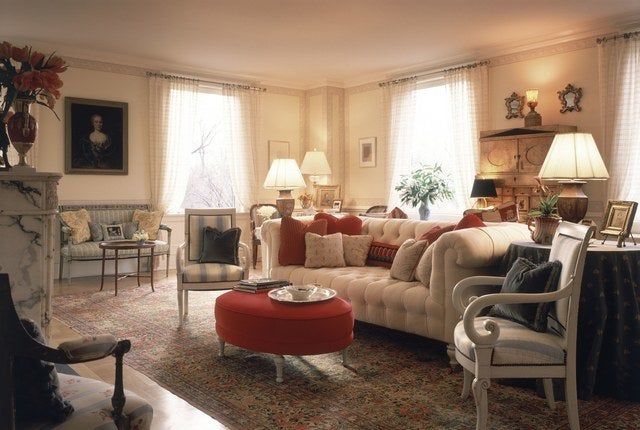 Fox and Pollan's living room features a Biedermeier bureau-secretary.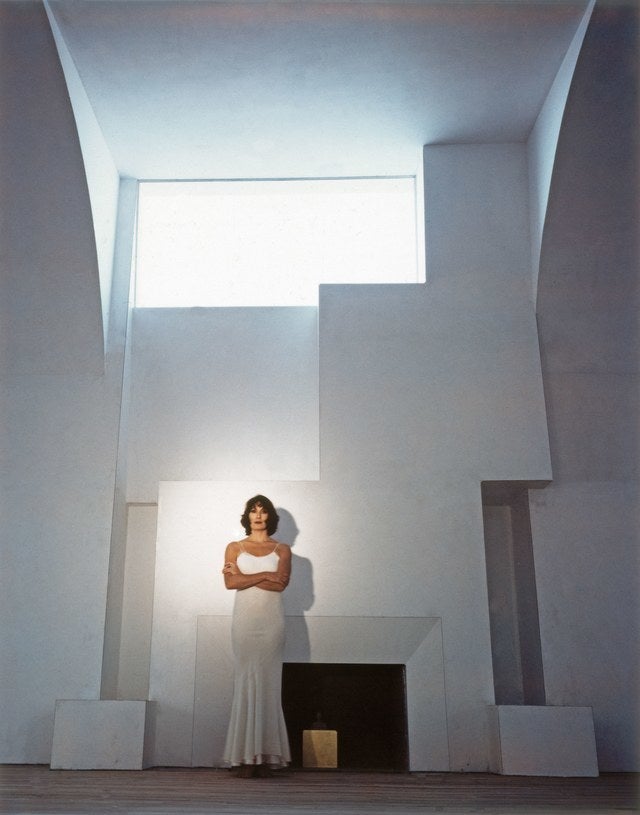 Actress Anjelica Huston stands in the home she shared with her late husband, sculptor Robert Graham, in Venice, California. The home was designed by Graham.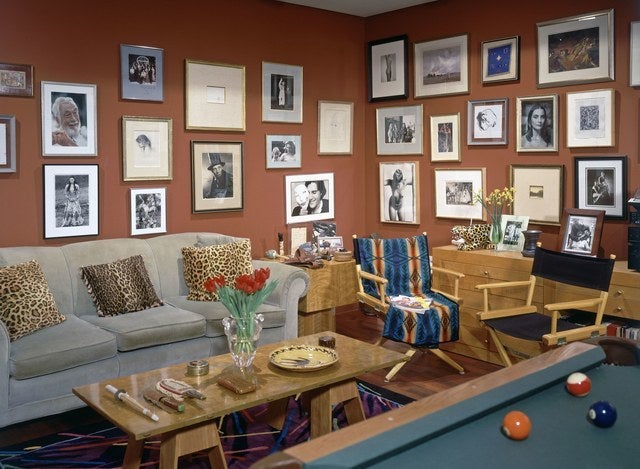 The walls of Huston and Graham's basement game room are lined with artworks and photos by Jasper Johns, Diane Arbus, Helmut Newton, and Huston's director-actor father, John Huston.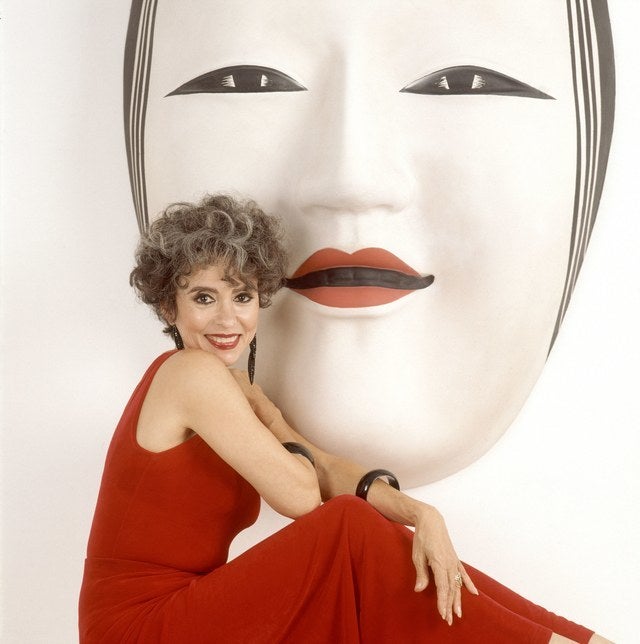 At her Pacific Palisades, California, home, actress Rita Moreno sits next to a large Noh mask.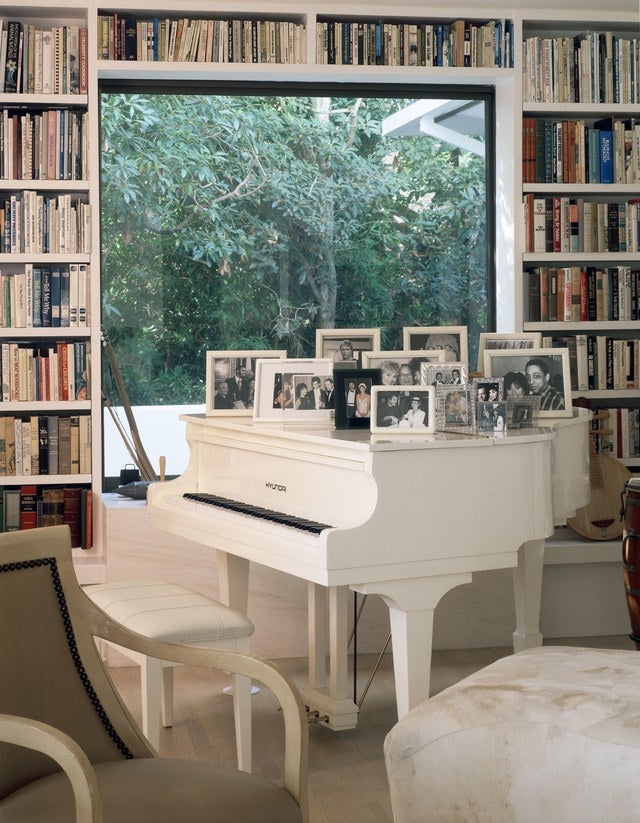 The music room of the home Moreno shared with her late husband, Leonard Gordon, features a photograph-laden white grand piano.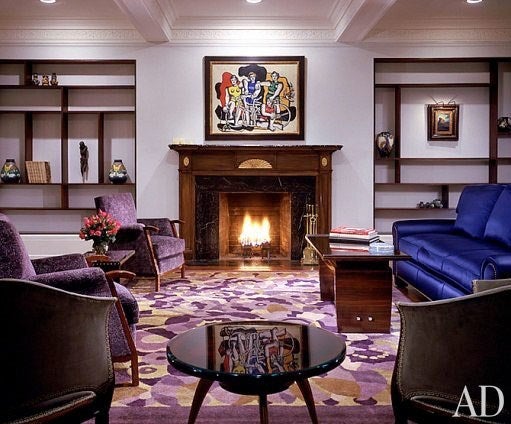 "I get strength from my art — all the paintings I own are powerful," says Madonna. Les Deux Bicyclettes, 1944, by Fernand Léger hangs over the mantel in her Manhattan living room. Le Coeur Voilé, 1932, by Dali is framed by Mondrian-style bookshelves designed by her brother Christopher Ciccone. The Art Déco pieces — a macassar ebony low table by Jean Pascaud by the sofa, the armchairs at left by Eugène Printz, two walnut bergères en gondole, foreground, by Armand Albert Rateau and the circular lacquered table by Dominique — are all anchored by the circa 1930 rug, initialed "CR."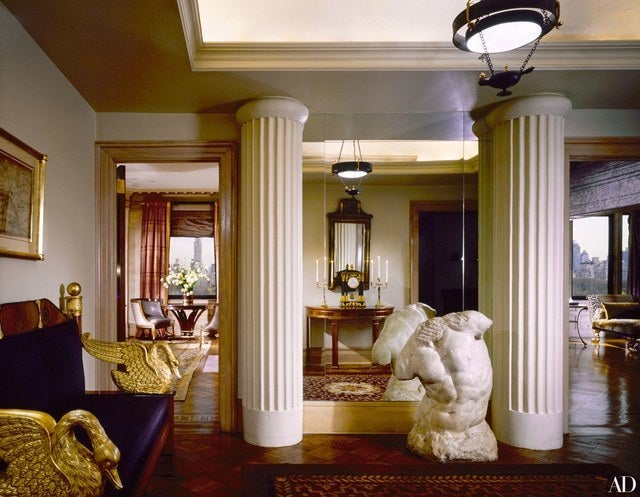 Oscar-winning actor and producer Michael Douglas settled into his New York apartment after making extensive renovations. "We were buying things for the long run," says designer Craig Wright. "We wanted to assemble a collection of art and antiques that would move through life with them." The entrance hall sets the motif of Empire and early-19th-century Russian furnishings, which include a mahogany-and-giltwood sofa and an Empire clock and candlesticks with Egyptian motifs.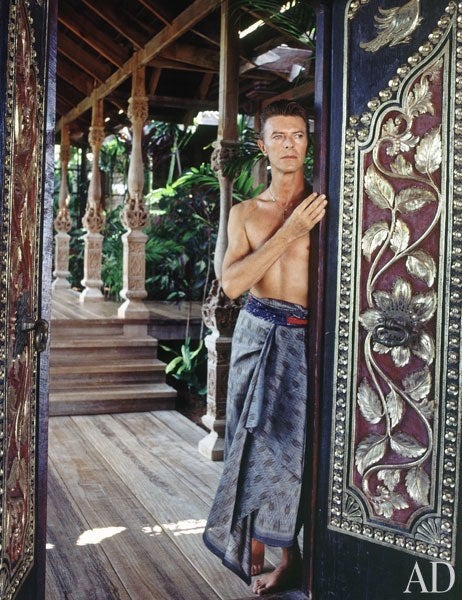 The magical isle of Mustique provides a peaceful refuge for David Bowie. His compound comprises several Japanese and Scandinavian–inspired pavilions by architect Arne Hasselqvist, who resides on the island and has built almost half of the homes there. Bali-based designer Linda Garland gave the decor an Indonesian accent, such as the carved living room doors, shown.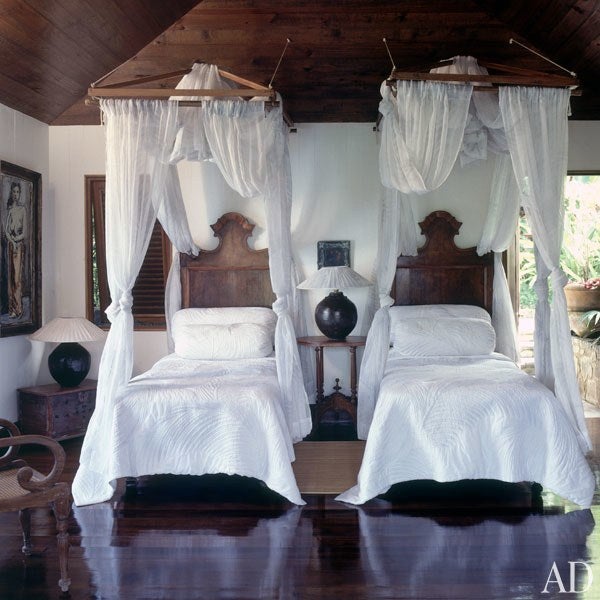 A palm-frond pattern was silk-screened onto the mosquito netting and bedcoverings in one of the guest bedrooms. South American greenheart was used on the floors throughout to deter termites.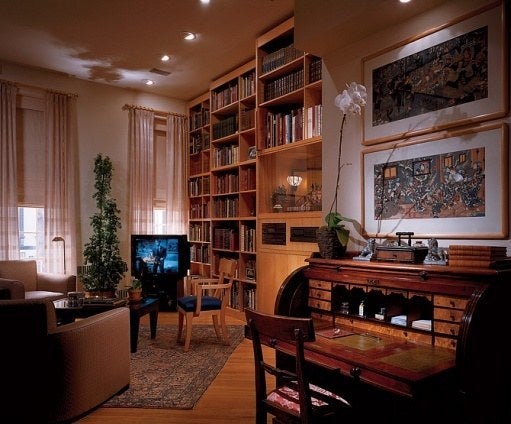 Director Martin Scorsese worked with designer Karen Houghton on the interiors of his 1860s Manhattan townhouse. The research done by Scorsese's staff for The Age of Innocence (1993) gave the director "a greater feeling for Victorian pieces and antiques," says Houghton. She divided the second-floor living room into two spaces. Above the circa 1850 English desk are 19th-century Japanese wood-block prints from Akira Kurosawa.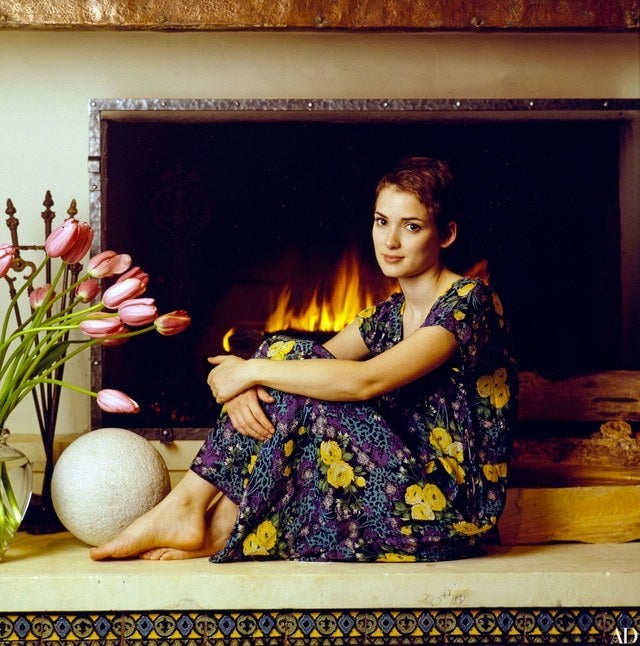 "She has very refined taste, and she's drawn to ethereal images," says Kevin Haley of his longtime friend actress Winona Ryder, for whom he renovated a 1920s house in Beverly Hills.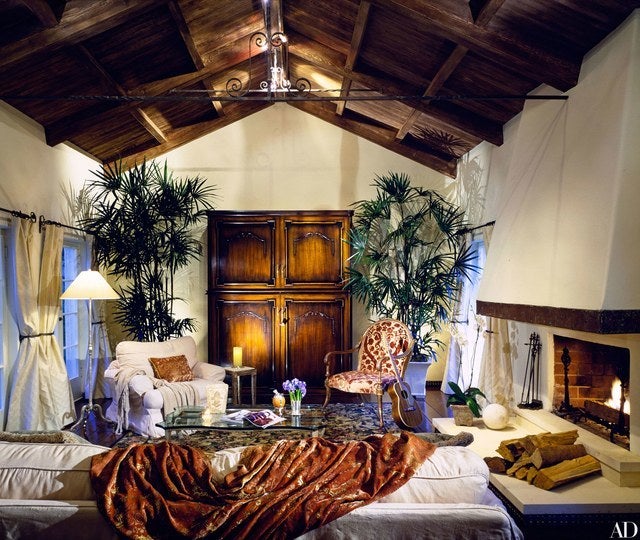 Ryder wanted the living room to be a comfortable and informal space for entertaining.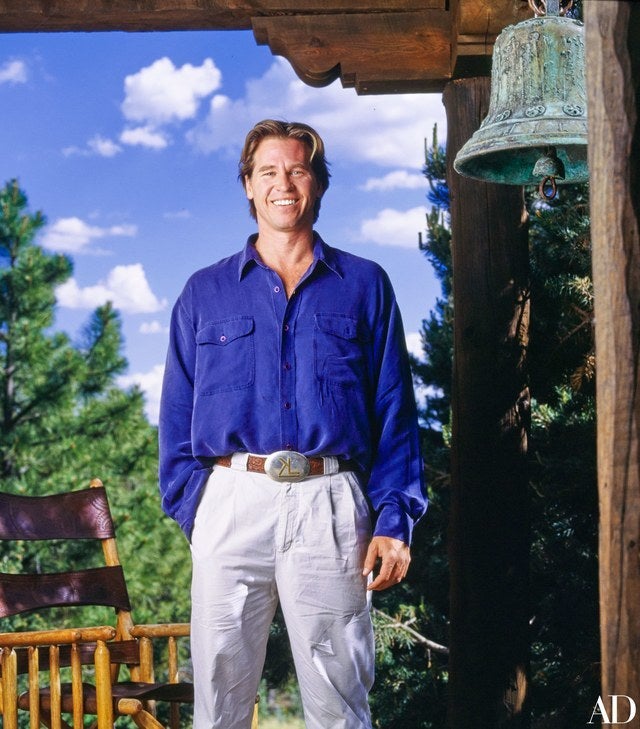 Just outside Santa Fe, actor Val Kilmer undertook what he describes as a "Pueblo-style" renovation of a 1970s house. "I wanted to establish a sensibility that would be reflective of the values of the land and of the style, movement and tradition of the area."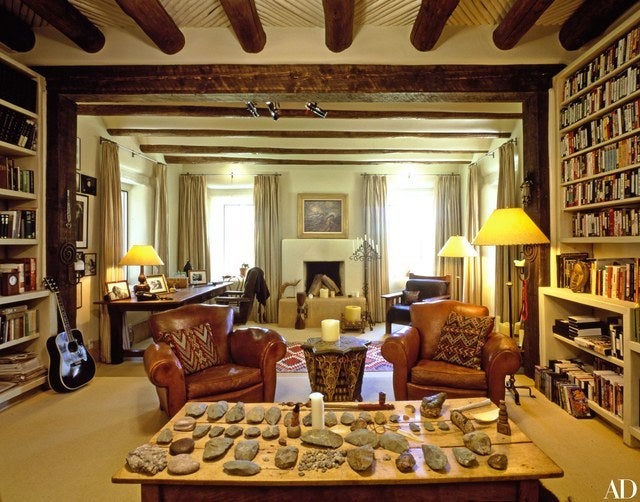 Kilmer had the library made deeper by pushing out the fireplace wall. The oil is by Jozef Bakos. On the table in foreground is a collection of hand axes, hammers, axheads and other stone tools from Africa. The Moroccan star-shaped table is adorned with zelliges.
More from Architectural Digest:
REAL LIFE. REAL NEWS. REAL VOICES.
Help us tell more of the stories that matter from voices that too often remain unheard.