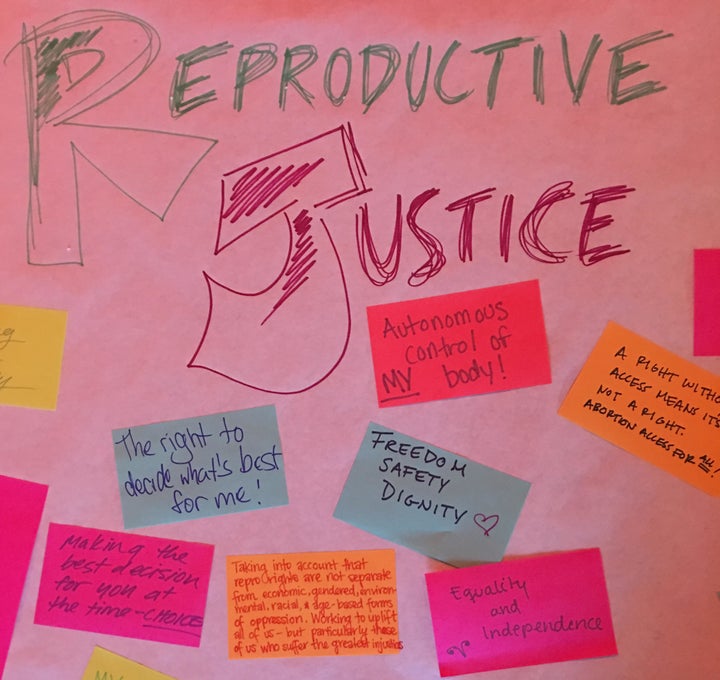 NEW YORK CITY ― As the Trump administration continues its attempts to clamp down on reproductive rights, women across the U.S. are taking matters of reproductive justice into their own hands.
Many of these donations go to legislative or organizational support ― for exmaple, donations to Planned Parenthood Action Fund exist to "ensure that elected officials support policies and programs that help women and their families make responsible choices about family planning and reproductive health." But what's so special about NNAF's model is that funds go directly to abortion clinics so that they can subsidize the cost of abortion procedures for women who can't afford them, thus directly helping low-income women. 
And as legislators attempt to make access to abortion more and more difficult, fundraising goals went up. 
New York Abortion Access Fund (NYAAF) board member Brittany Caballero explained to HuffPost that "the goal is larger this year than before because the stakes are higher." 
And Caballero said that people across the country are galvanizing in ways she hasn't seen before. She told HuffPost that, last year, NYAAF's bowl-a-thon raised less than $200,000. This year, they've raised well over $240,000.
Abortion funds all over the country from the Bay Area to New Orleans to Buffalo are fundraising with bowl-a-thon events, and on April 23 in New York City, over beers and wings and black-light bowling, many were anxious to share why they were supporting their local funds and NNAF overall. 
One family, pictured below, wanted to support the cause because women's bodily autonomy is "just common sense."
Josh and Julia, and their daughter Lucy, were part of the team "Sextina Awkwafina Goes to Planned Parenthood," a playful take on the abortion-themed episode of Netflix's "Bojack Horseman." By the time the bowl-a-thon happened last Sunday, they'd raised close to $3000 for NYAAF.
They told HuffPost that, after Donald Trump won the presidential election, they felt "an urge to become more involved." They credited the Affordable Care Act for allowing them to plan for their 6-month-old baby daughter, Lucy, and want all women to have access to family planning like Julia did.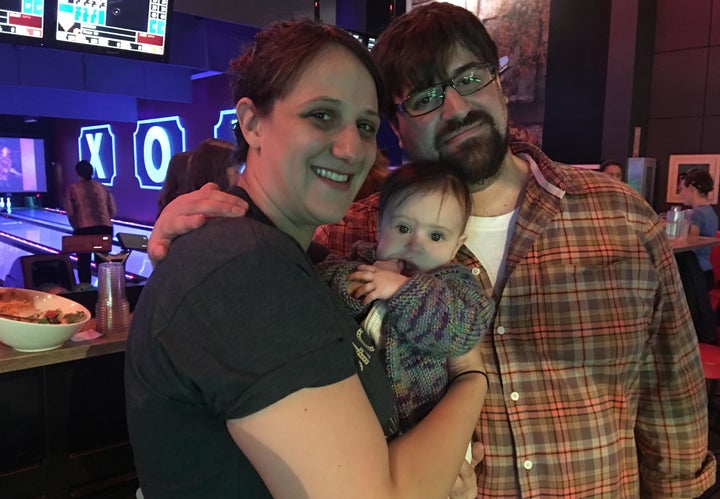 Other teams, with names like "The Notorious RBGers" and "Women to the Front" also raised around $3000 for the cause, and did so in support of women being in control of their own futures and health. 
Barbara Kass, part of team "Knock Down the Pinheads" and highest ranked on the bowl-a-thon roster for fundraising, told NNAF that," [t]his year I felt a bit daunted because of the enormity of the fight ahead of us but I've been motivated to aggressively raise money for NYAAF because without access, abortion rights are not a reality for large numbers of people."
Her team has raised over $13,000, but she raised $11,000 on her own.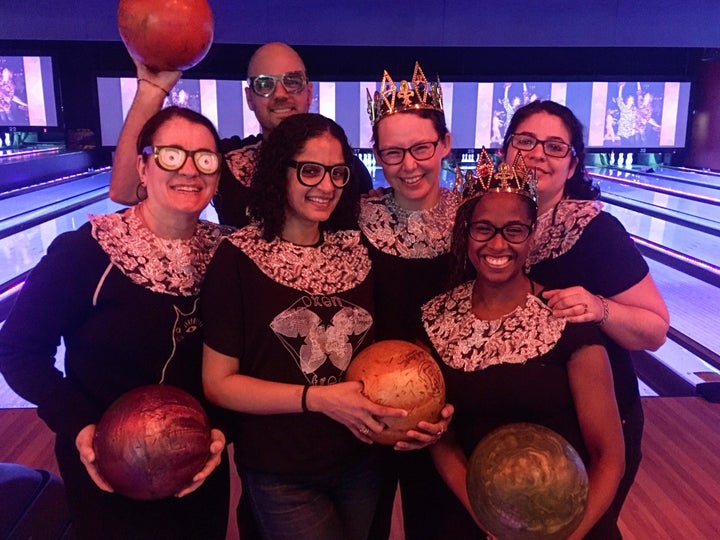 And while the New York-based fund is skyrocketing past its fundraising goals, Caballero told HuffPost that part of what's so wonderful about NNAF's model is that it allows for donations to go to the neediest funds. NYAAF has thus far raised over $240,000, but NNAF may disburse much of those funds to others in less abortion-friendly cities and states. That way, the women with the most need will be given the most support.  
"People working in abortion funds are on the front lines of [reproductive justice]," executive director of the New Orleans Abortion Fund Amy Irvin said. "We are talking to those most impacted, and living in the communities hurt most by unfair and unjust health care policy."
And there's no question about it: women need support now, more than ever, as legislators continue to push "unfair and unjust" policy. 
As one bowler, from the team "D&C You Next Tuesday," plainly put it: "We need a team because the world is ending." 
Calling all HuffPost superfans!
Sign up for membership to become a founding member and help shape HuffPost's next chapter
BEFORE YOU GO