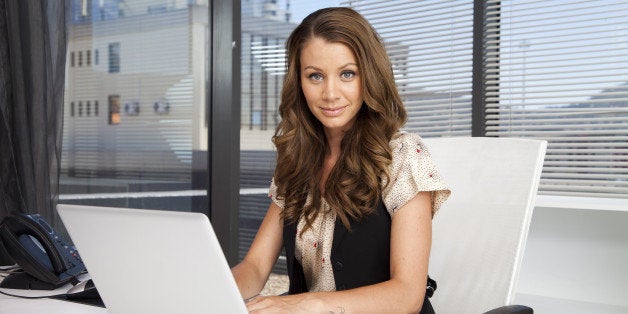 When I first ventured into the fabulous world of entrepreneurship, I thought I could do it all. Driven by the passion and excitement of starting and building my business, I felt unstoppable.
I began each week by creating -- what many would agree with -- was a to-do list that only a superhuman could accomplish.
Life seemed to become an exhausting blur. From attending endless networking events, investing in my knowledge, posting on social media, working with clients, all while taking care of my family.
I knew I had to do something different. In an effort to create a more sensible work-life balance, I changed my superhuman ways. I started by taking a good look at how I was investing my time.
Did I really need to attend all the networking events I was going to or spend hours on social media? So, I created a new rule. When it comes to investing my time, I make my decisions based on -- if I say yes to this -- will it take me closer to my goals or further away.
Then, I moved onto my to-do list. Instead of creating an endless, overwhelming list, I create a weekly Must Get Done list with no more than seven huge tasks, while delegating items that are not in my zone of genius.
My mornings changed as well. Instead of hitting the ground running with emails and social media, I start my day with a great workout. Nothing helps get your day off to a awesome start better than doing something for yourself.
I began to wonder, how many other women had experienced Superhuman Syndrome. What I found was this. I wasn't the only women entrepreneur out there changing their Superhuman ways.
Gauri Nanda, co-founder of Toymail, works hard every day to create a healthy work-life balance. Nanda says:
The first hour of my morning is for me. No email. I begin with exercise. Sometimes it's a jog, sometimes it's yoga, sometimes, it's a brisk walk. The night before, I break my to-do list down into a manageable number. This list is moved from a much larger list of to-dos, so that I don't get distracted by longer term items.
I begin by working on the three most important things I would like to get done for the day, while always being mindful of the 80/20 rule. Doing the 20 percent that gets you the most results and getting rid of the 80 percent that's holding you back or making you unhappy.
Suchitra Parikh-Crandall, owner and creative director of Monkie Birdie, used to be overwhelmed with work and parenting till about a month ago, when she decided that something had to change in order to be more in control of her life. It was while attending a talk at the Women's Startup Lab in Menlo Park, CA, where Mari Baker, serial CEO and mother to three daughters, shared her simple advice. Wake up early and make exercise a part of your routine.
I decided to try it. This simple advice has made a tremendous impact in my life and business. I wake up at 6 a.m. and go for a run or a walk. I don't check emails or phone till I'm back. I mentally make notes of my schedule for the day while I'm out walking, get new ideas I want to try, and generally feel more energetic for the rest of the day.
Parikh-Crandall goes on to say:
Since I don't check my emails till a couple of hours later, I feel more in control of my schedule without somebody else taking up the time or the mental space that I so need in the mornings. I also feel a lot calmer dealing with my 4 year old in the mornings, after I've had time for myself.
Dana Kaye, owner of Kaye Publicity, found it was very difficult to balance work and home when she first launched her company. Kaye says, "For starters, I was working from home, so there wasn't any physical separation. Additionally, I was still working a side job to pay the mortgage, so it was difficult to juggle everything."
Kaye has grown her business to include an office, support staff, and a handful of software programs and gadgets that help keep her organized, while preventing her from overworking. Kaye says:
I've learned a few tips along the way. Get a good task manager. My office currently works with Toodledo. This is a great program for managing your tasks, calendar, and work load. The program makes it easy to see how much time you'll be spending on each project and what your calendar looks like for months, even years to come.
Know how to say no. Women have more trouble with this than men. In the beginning, I said yes to every speaking engagement that came my way because I wanted to expand my name recognition and build my brand. But I soon learned that these speaking gigs were time away from the office, not to mention, time away from my family. I have now established boundaries and say no more than I say yes.
Women from around the world are choosing a better way of life, by creating a better work-life balance.
I would love to hear how you created your own work-life balance. Please share your tips in the comments below.
REAL LIFE. REAL NEWS. REAL VOICES.
Help us tell more of the stories that matter from voices that too often remain unheard.