Female entrepreneurs tackling a health issue affecting millions of women face because, simply put, men can't!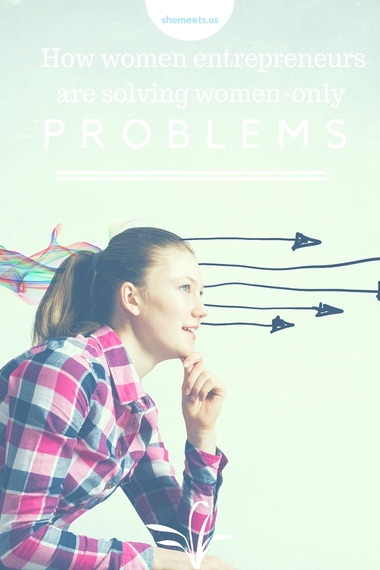 A common theme for entrepreneurs is having their "aha" moment when they realize they've just thought of a million-dollar idea. For many, this comes in their day-to-day lives - there is a common problem and they have devised a practical, yet genius, solution. Many of these ideas are not gender-specific.

Many, however, are. Some problems or issues are so personal that the opposite sex may not even be aware they exist. How, then, can we expect them to solve them?

They say a man designed the high heel (and we love high heels!), but a majority of women's products need to be designed by those that will use them the most. So how do we solve an issue that 30 million women are facing? Simple. We have a female-driven product to solve a female problem. It's taken a woman to recognize, help raise awareness, and address a very personal and private health issue affecting millions of women.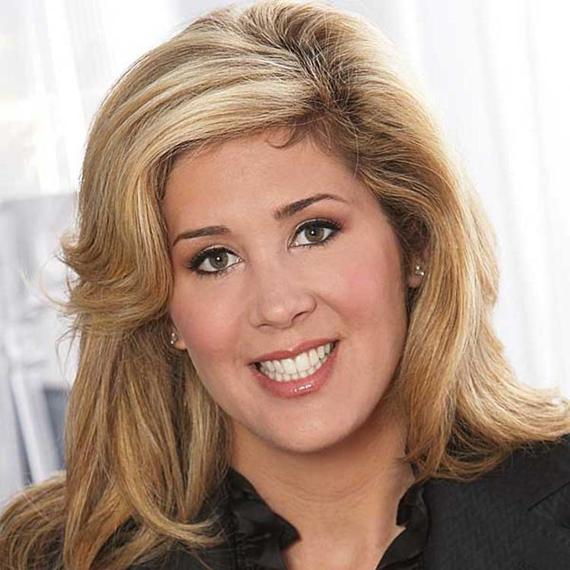 I spoke with Colette Courtion about her Seattle-based startup, Joylux, to learn more about her, the company, and her overall mission to create awareness about pelvic floor issues - something affecting millions of couples around the world.
"There are so many amazing, wonderful things about being a woman and mother. We're strong, resourceful, and adaptable, but as incredible as it is, let's be honest: some unfortunate physical changes occur after we give birth or as we age," says Courtion. She goes on to explain that her friends, many of whom are also moms, inspired her to explore new way for women to address these physical changes. Courtion's strong background in beauty and medical aesthetic technologies laid the framework for her newest company, Joylux - made by women, for women - to help those who are experiencing pelvic floor muscle weakening with an at-home pelvic floor toning system.

Courtion quickly realized launching her company was not going to be without roadblocks. It's conservatively estimated that pelvic floor disorders affect over 30 million women in the US (ED affects 18 million), but is a taboo topic that a majority of women are not even talking to their partners about, let alone share publicly.

However, Joylux seems to have joined the conversation at a time when more and more women are speaking out about their issues.

"ED is very well known. There are commercials on TV, in magazines, and online that encourage men to tackle these and other sexual health-related issues," says Courtion. "And while the physical symptoms may not be exactly the same, the psychological damages that can occur from women experiencing pelvic floor disorders is as significant for women as ED is for men. We believe women deserve the same voice that men have."

Until recently, many women kept their symptoms secret, despite the detrimental effects on their lifestyle, relationships, and overall confidence. Slowly, however, more and more women, even celebrities like Kate Winslet, are speaking out about these uncomfortable symptoms.

The company was not only confident in their product, they were confident in the strong need for such a solution. They conducted a 2,300-person, third-party study with The Benchmark Company in November 2014. The feedback was extraord­inary with 95 percent of the women surveyed saying they were somewhat to extremely interested in buying a product like this for themselves.

"The time is right for this product. Women are ready to address these issues, embrace their health, and improve their sex lives," says Courtion. "In my opinion, the reason there aren't more affordable, effective products for pelvic floor issues is because men, simply put, don't get it. Men don't personally experience the embarrassment or discomfort of these symptoms and therefore have difficulty relating to or recognizing the significance of the issues. I have met with countless male investors who at the end of my presentation ask if this is really a problem for women. It's only when I point out that the market for adult incontinence pads is over $2 billion today and experiencing significant growth that they 'start' to get it."

It is ironic because many of these issues women are facing affect their relationships so deeply that they pull away from their partners, and ultimately both parties are hurt. We saw this scenario recently with Padma Lakshmi. Her marriage dissolved because of endometriosis, an issue that only affects women and men have a difficult time understanding.
"The intersection of my background in beauty and medical aesthetic technologies and my becoming a mother was my impetus to build a team of remarkably smart people and start Joylux, a company dedicated to empowering women to improve their health and confidence. I can best relate, market, and sell to our target consumer because I am our target consumer."
Joylux's ultimate mission is to de-mystify natural women's health issues and make them as mainstream as the struggles men experience as they age.

"Women have been fighting pelvic floor issues alone. We want them to get comfortable talking about it and ultimately strive for personal care inside and out. Many products on the market today are focused on masking these problems; I want to solve them."

Joylux's product, vSculpt, is currently available in Canada and is undergoing FDA 510(k) clearance in the United States. Colette says she's looking forward to advancing the dialogue to help women improve their health, embrace their sensuality, and reveal their inner beauty and confidence.
Calling all HuffPost superfans!
Sign up for membership to become a founding member and help shape HuffPost's next chapter