"Strange, isn't it? Each man's life touches so many other lives. When he isn't around he leaves an awful hole, doesn't he?" ~ Clarence the Angel in It's a Wonderful Life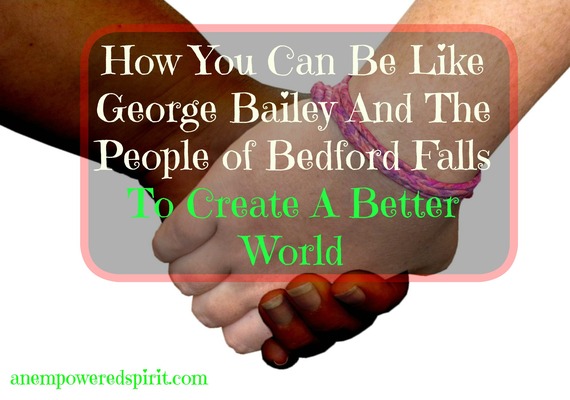 The magic of the holidays brings hope and warmth to the world. People are truly blessed if they are able to enjoy the beauty of the season. Yet right at this moment, around the world and here at home, there is terror and violence, intolerance and fear mongering.
Anyone who knows me knows me knows that one of my favorite movies is "It's a Wonderful Life." It's so "Capraesque."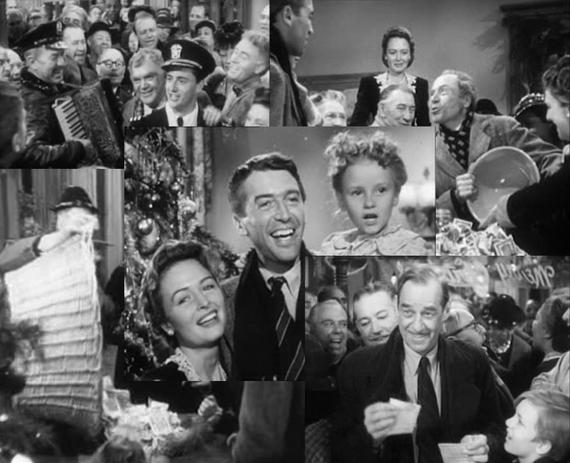 The first time I saw the movie was with my dad during an unusual sleepless night. In our large den we sat on our couch, switched off the lights and turned on The Late, Late Show. The magic began with the first scene as we watched George Bailey see how his life touched so many others, and how different Bedford Falls would have been without him.
His family and friends cared deeply about him, working tirelessly to help in his time of need. It was a perfect movie with a timeless message.
It was the Utopia of my dreams.
"You've been given a great gift, George: A chance to see what the world would be like without you." ~ It's a Wonderful Life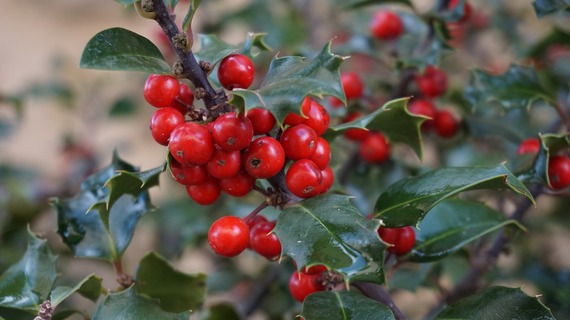 The message of It's a Wonderful Life still holds true today. We have many blessings in our lives despite illness, loss or financial woes. I said it before and I'll say it again:
"There is more right with you than wrong." ~ Jon Kabat-Zinn
This time of year is the perfect time to count our blessings. Write them down. Say them out loud. Consider what the world would have been like without you.
I'll go first: I'm an "oops" baby so my parents would not have had a daughter if not for that! My son would never have been born. My cats may not have been rescued. People with MS would not have had me as their advocate. You would not be acquainted with my my blog, An Empowered Spirit.
Mine are hugging my husband, chatting with my son, spending time with my extended family, socializing with my girlfriends, taking short walks to stay healthy, doing gentle yoga, using my voice through my writing, playing with my cats, smelling my peonies, reveling in the changes of seasons, listening to good music, enjoying art, theater, books and movies.
"Remember, George: No man is a failure who has friends." ~ It's a Wonderful Life
But there is still a lot of heartache in the world. What can we do about it?
When I attended Hebrew School I learned from classic rabbinic literature about "tikkun olam" (world repair), "tzedakah" (charitable giving) and gemilut hasadim (acts of kindness).
These three ideas -world repair, charitable giving and acts of kindness - remain important to me because giving to others is the noblest of all gestures. We have a social responsibility we all should assume; to care for those in need.
Save one life and you save the world.
This holiday season take time to be grateful for your blessings while giving the gift of time or money to those who need it most. You may or may not know them but they are out there and a part of our community -- the world community.
Let's reach out to them so, like George Bailey, we can all be the "richest men in town."
Happy Holidays. May you have peace, joy and good health always.
A few charities to consider over the holidays. All are top-rated via CharityWatch.org:
Photo collage of It's a Wonderful Life courtesy of commons.wikimedia.org
Cathy Chester is an award-winning writer and health advocate who has lived with Multiple Sclerosis for almost 30 years. She writes about finding the joy in life despite disability. MS does not define her, so Cathy also writes about living a quality life in midlife, social good causes, animal rights, book and movie reviews, and the importance of using compassion and kindness as a way of making the world a better place. Her work has been published on numerous websites because she is passionate about helping others manage the difficulties of living with a chronic illness.
Calling all HuffPost superfans!
Sign up for membership to become a founding member and help shape HuffPost's next chapter