Since the beginning of the year, the northern region of Peru has been hit with heavy rains causing catastrophic flooding and mudslides. Over 800 cities have been declared in state of emergency, the death toll is nearing a 100, and tens of thousands have had their homes destroyed and have been left with nothing.
Unfortunately, the media has not been covering this natural disaster which experts say will continue for another month. The Peruvian government has moved quickly and is doing its best to provide help to those who have been isolated, but reconstruction of cities and towns will not happen overnight. We need as much help as we can get.
The Peruvian community in the area of the District of Columbia, Maryland, and Virginia has organized a drive to help. They are collecting non-perishable food, toiletries, toys and diapers. The goal is to fill a container and ship it to the port of Callao, Peru. There, it will be received by "Caritas," a religious organization which will be in charge of distributing the donations. The "Hermandad del señor de los Milagros Sterling VA," a religious group in the area is collecting monetary donations to the following account: 1882602350 at Wells Fargo Bank.
We are very moved that our community has united to support those in need back home, but we cannot do this alone. We ask that you donate any amount you can to the cause or contribute with the drive.
You can find out more about the initiative in the DC area, their events and a list of places to drop of items for the drive on their facebook page.
A Gofundme Page has also been created to collect monetary donations.
If you are not in the DMV area, these are other Peruvian organizations who are also accepting international help:
Peruvian Red Cross - Update 4/4: They are working on a new link for donations.
International Organizations sending help to Peru:
Unite to Light : sending "solar powered Luke Lights so that doctors, nurses and those who have lost everything can work and live after dark."
If you know of another organization, please share.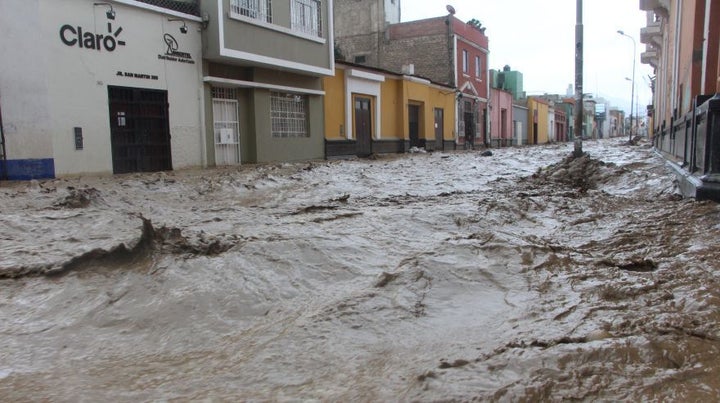 REAL LIFE. REAL NEWS. REAL VOICES.
Help us tell more of the stories that matter from voices that too often remain unheard.