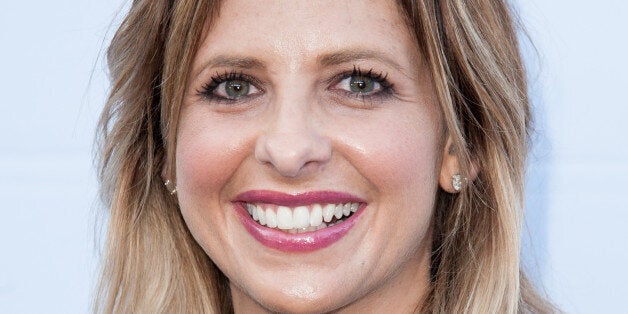 The holiday season is one my favorite times of year, because it means spending quality time with my close friends and family. But, like many moms, I am often so worried about wrapping presents, preparing the holiday dinner and making sure everyone is happy that making sure everyone is healthy doesn't always make it to the top of the list. Yet, enjoying the holidays without a cold or a sick child is one of the best gifts. Therefore, I want to share some of my tips for staying happy and healthy this season.
1. Say No Sometimes
Between all the activities, it's easy to run yourself ragged this time of year. That's why it's important to get a good night's sleep. Not getting enough sleep can put you at risk of getting sick, because you're worn down and less likely to be able to ward off germs. If you are starting to feel worn down, it's okay to say "no" to an activity, party or event. As a mom, I know it's hard to say no and put yourself first, but sometimes this is what you need to do in order to stay well and pace yourself throughout the season.
2. Maintain Family Meals
I love having dinner with my family -- it's a time to catch up on the day and ensure my family is eating well. There will be lots of opportunities for your kids, and yourself, to enjoy sweet treats throughout the season. But family meals allow you to focus on giving you and your family balanced and nutritious meals and spend less time trying to avoid certain foods.
3. Play a Game
Don't let the cold weather stop you and your family from staying active! Although snow is not very common in California, when my family is in an area with snow, we love to make snow angels and build snowmen. You will be having so much fun, you'll forget that you are working up a sweat! Or try getting the whole family to walk around the neighborhood between dinner and dessert. Come up with a game, such as "I Spy," that the whole family can play and enjoy.
4. Get Vaccinated
My children are my top priority and I've always put their health and safety first. That's why I didn't hesitate when Sanofi Pasteur and March of Dimes asked me to join the Sounds of Pertussis® Campaign to help raise awareness about the potential dangers of pertussis and the importance of adult tetanus, diphtheria and acellular pertussis (Tdap) vaccination. With holiday gatherings near, it's important that parents make sure that anyone who comes in contact with their baby is up-to-date on their adult Tdap vaccination to help protect themselves and to help stop the spread of the disease to their babies. I made sure I was up to date on my adult pertussis vaccination and asked my friends and family to do the same. For more information on pertussis, visit SoundsofPertussis.com and for the CDC's current vaccine schedules, visit www.cdc.gov/vaccines/schedules.
5. Enjoy the Time
Every year, the time seems to go by even more quickly than the year before. So this holiday season, try to put the stress and to-do list aside and enjoy the time with family and friends. There are lots of ways to make memories as a family through the season, from baking cookies, to shopping, to decorating the house. For each one, try to take a moment to savor and enjoy the time, because before we know it we'll be ringing in the New Year!
Related