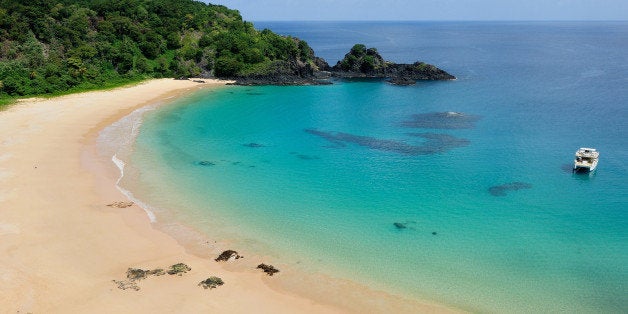 With the Brazilian real looking weak on the dollar, now is the opportune moment to head down to Brazil... and I'm sorry, but forget Rio, the northeast of Brazil has so much more to offer, especially beaches. It's been years now since The Washington Post listed Jericoacoara Beach, located in the state of Ceará, as one of the top ten beaches in the world. Since then it's become quite the tourist hotbed and vacationers shell out hundreds to soak up the sun here, but let me tell you living here is within everyone's grasp.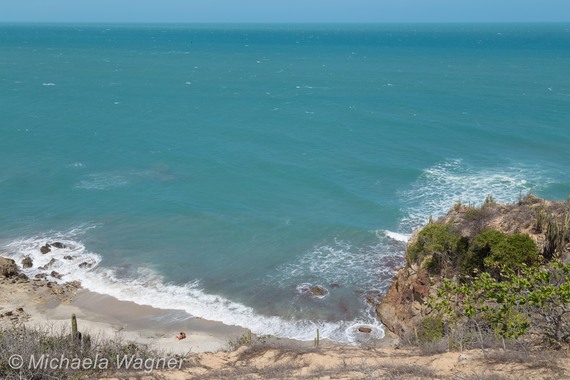 Jeri, as everyone calls it, is one of those places where many people come and just end up staying. It's absolutely gorgeous, though somewhat difficult to reach. A thirty- to forty-minute 4x4 drive through rolling sand dunes and desert brush takes you to the once tiny fishing village where a giant sand dune and long stretch of white sand beach spreads out in front of you. Everything here is more saturated, from the deep blue-green ocean to the burning crimson sunset. The place is prime vacation spot and you can find people from all over the world here, making pilgrimages to take part in the adrenaline-pumping water sports like wind and kitesurfing, as well as those just looking to drink coconuts and chill on the beach.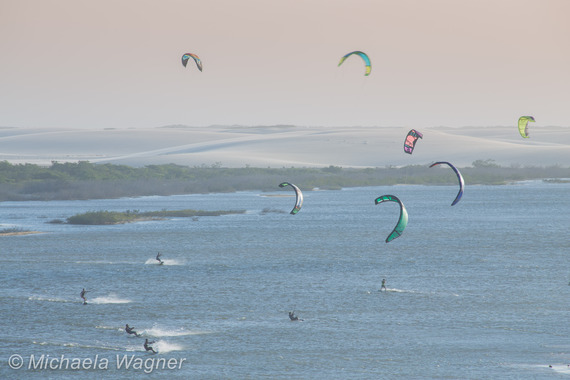 Everyone gathers on the giant sand dune at night to watch the sun sink over the ocean, watch informal capoeira rodas on the beach, and then the party starts. There's something happening every night, samba, forró, or general beach festivities. Jericoacoara is also an easy launching point for exploration of the region, lying a day's drive from the incredible natural wonder Lençóis Maranhenes National Park where visitors can trek through the lake filled dunes and a number of other beaches.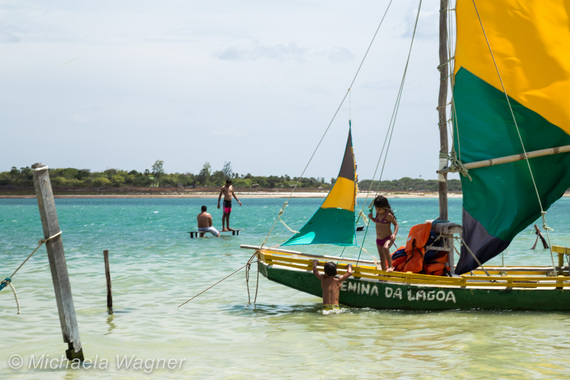 I'm by no means able to afford the chic hotels for more than a day or two and I'm not going to pay for expensive dinners at the finer dining options here, but that didn't stop me from spending more than a month hanging out here and eating açaí bowls almost every day. Nor has it stopped an eclectic mix of low budget travelers and athletes from making Jeri their semi-permanent to permanent home. It's easy to make money here, there's always work. I tried my hand at hotel receptionist and waitress just for kicks, before calling it quits and falling back to my writing -- I guess I can't handle the regular hours.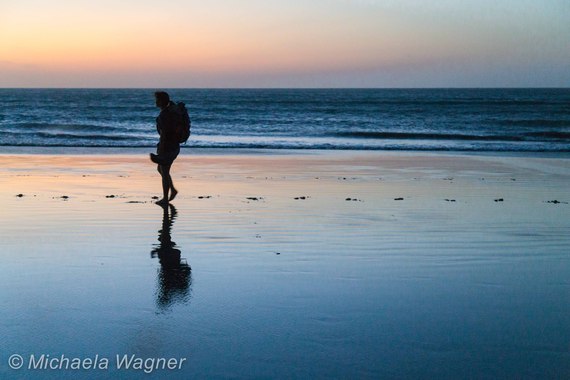 But there's plenty of other ways people make money here because with a steady influx of customers who are willing to buy almost anything, there's no stopping anyone with even the slightest hint of entrepreneurial spirit. There's traveling musicians who spend their days lazing about at the beach and come out at night for performances, surf bums who give a few one-hour lessons and call it quits for the day, and the usual crowd of hippies selling artisan crafts of varying qualities. In fact, selling sandwiches and home baked goods at the beach is one of the more lucrative ways to generate cash.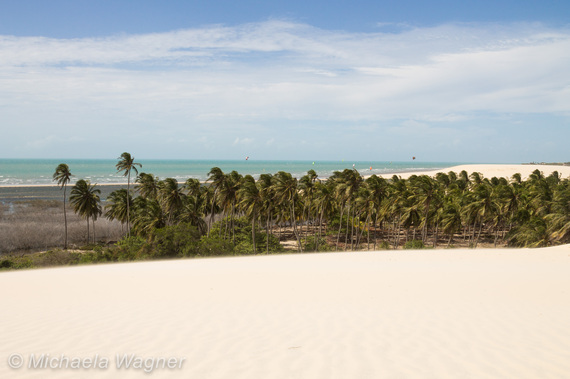 Granted you won't be staying at a grand hotel during your interim, but there's plenty of rooms for rent for around 300-400 reals or entire houses for 500-700 reals if you probe around a bit (the exchange rate is hovering around 3 real per 1 dollar these days). Or you can fall back to the favorite amongst low-budget travelers and set up a tent or hang a hammock in one of the town's campsites. You'll also have to cook at home more often than not, but that's true almost anywhere you live anyways.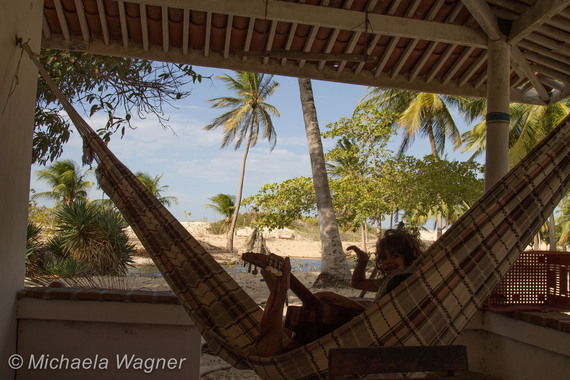 I'm fairly sure I spent less than $500 the entire six weeks I was living here. During that time I learned how to surf, spent plenty of days climbing along the gorgeous cliff-lined coast to the famous Pedra Furada, hung around in the hammocks of Lagoa Paraíso, swam in the sea, visited all the touristic points without shedding a cent, and spent many a night partying into the wee hours.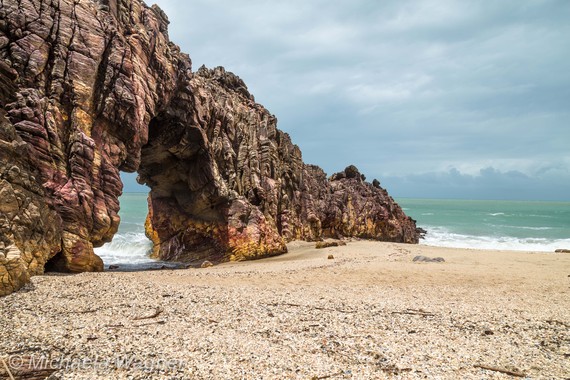 This super relaxed, stress-free lifestyle is really much easier to partake in than we all think. I definitely prefer it to running around from 9-5 to bring in enough cash just to blow it all on 3-5 days vacation. We'd all probably be a lot happier and stress-free if we'd embrace a bit more of this minimalist lifestyle. In case you're curious what it's like living here, check the video.