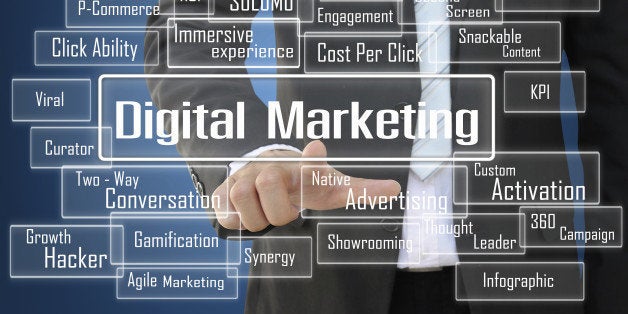 What's your biggest headache as a business owner? For most, it's marketing. In a game where the rules change and the landscape shifts, a small business owner may feel like the leader of a losing dodgeball team.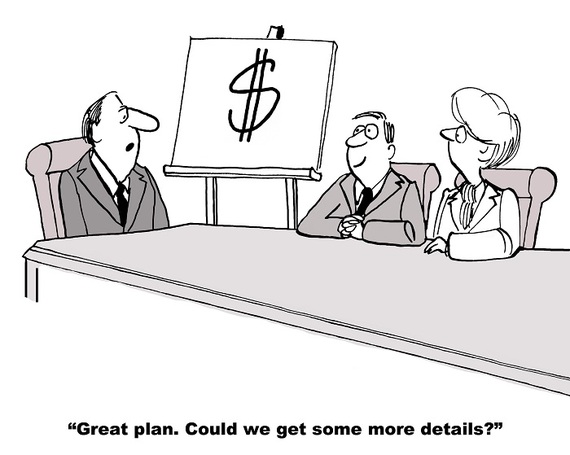 Wouldn't it be great if you could spend less on marketing and get better results? Here are a few ways to have big impact on a small budget.
Enthusiastic employees make for enthusiastic customer-facing relationships. You hire people to be the face of your company. To attract and retain people who will be brand evangelists and not people counting the hours, offer them more than just a job. Give them what they really want. You might be surprised, it's not always more money.
Competitive Pay. Be realistic. No definition of dream job includes terrible pay. Offer a competitive salary, but don't go overboard.
Equity. Equity gives your employees a piece of the pie -- and a powerful incentive to do their best work.
Flex time. Work/life balance is important to people today. Baby boomers are nuts (we just didn't realize it till recently). Living to work is out. Working to live is in. If possible, offer your workers schedules on their time, with remote work or time off to fulfill family obligations. Yes. It is more important to be at your child's piano recital.
Performance incentives. When they shine, let them know. Recognition is powerful.
Inbound marketing is the thing now. Instead of chasing customers or making them wild promises, you can invite them to your website by offering information they are searching for. How you do this may vary. Content comes in many forms, and the best option is often a mix of informative blog posts, video, images, and long-form reports, white papers, and ebooks.
Your industry and audience will dictate what works best. For example, it should not come as a surprise that Victoria's Secret's most popular content is images of gorgeous models in underwear. A wordy ebook would not work quite as well as, say, this:
Scantily clad lovelies might not work quite as well for your business (although it seems to sell hamburgers), so you might want to experiment with different kinds of content to discover what works.
What professionals have to say:
Tony Edwards posted a cautionary tale on Search Engine Land of what happens when you don't monitor SEO. Lose control, and there will be porn.
"93% of online experiences now begin with a search engine. The need for on-point SEO is a no-brainer." - posted on Seo Royals
"If for instance, you think SEO is about tricking search engines, linking schemes, and web spam then yes, SEO is dead." - Razvan Gavrilas, on Search Engine Journal.
"SEO is part of all things marketing, and all things marketing are part of SEO. It is everywhere. But it's important to remember that SEO doesn't rule all. It is part of a team." - Lindex SEONow. 2015
As things change, the SEO industry adapts. Talented professionals analyze campaigns, social media, and content results to determine what works, A/B test everything from email subject lines to button colors, and keep a close eye on what Google is planning to do next.
Become a Social Media Star
Far too many people are wasting their time on social media. They're automating boring tweets that are nothing more than advertising. To be a social media star, you should be fast on your feet. Find people who talk about your industry, and follow them. Talk to them, retweet them, compliment them. Have some fun. When you do that, you become a person people want to connect with, and in doing so, you define your brand as open, responsive, and trustworthy.
It's not easy to get started. It can be pretty frustrating to tweet your heart out and get no response. Building a following takes time and patience, but if you relax and have fun with it, it's not only enjoyable, it's a wonderful way to build your brand.
As you're building your social media presence, keep an eye on influencers. Find those people who earn retweets and comments, and connect directly with them. Read their blogs, comment, share what's important to them, feature them on your blog, and most of them will return the favor.
The exception is celebrities. You may earn a response from a celebrity, but unless you are their favorite burger joint, they aren't going to be brand ambassadors for you. Fortunately, a great influencer isn't necessarily a celebrity. If you're a hotel in Tampa, your best advertiser might be a family who loves Busch Gardens. If you own a body shop, connect with gear heads. Plumbers and lawn services should look for local homeowners - and other local businesses who can support each other.
The right audience is far more valuable than a big audience. In social media, that is a simple truth.
Marketing is complicated, but your marketing plan needn't be. Connect to your customers and provide what they search for. Give them the information they need to make a buying decision, and the trust they want to buy from you.
Popular in the Community