At 10, I started an organization called Kids Eco Club, which has grown to over 100,000 kids participating in its activities. The mission of Kids Eco Club is to empower youth to lead a cultural revolution to sustain the planet. Our generation is the first to face global climate change, mass animal extinction, and exploding population growth; and, our generation may be the last with any hope of saving the planet. One of our current projects is screening the film Racing Extinction to thousands of kids, and inspiring them to #startwith1thing to end extinction.
My 10-year-old brother Gavin started Flash Light Foods, a kid-created, kid-run food company that gives back to the planet. Profits from its ice cream Vanilla-phant go to saving elephants from poachers. Rangers in South Africa use drones donated by Flashlight Light Foods to patrol areas of the Kruger National Park.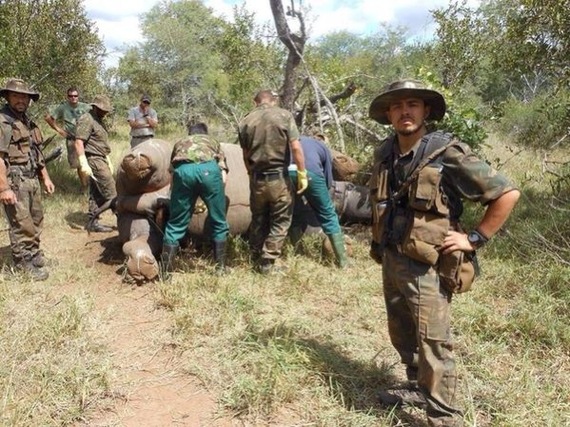 Swinging Strawberry supports Lola Ya Bonobo, through its educational outreach to stop the bush meat trade and wildlife trafficking in the Democratic Republic of the Congo.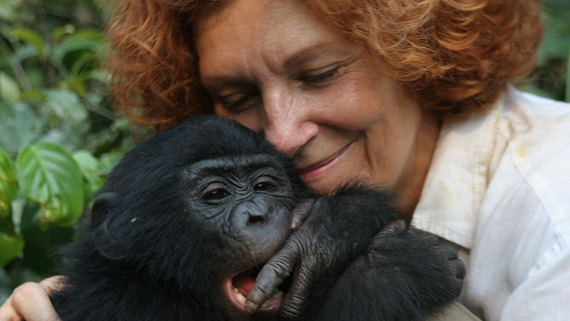 Extreme Cookies N Cream will benefit the Antarctic Southern Ocean Coalition to support the creation of marine-protected areas.
Activism comes naturally to us.
Until recently, I thought my activism began with the launch of Kids Eco Club. However, looking back, I believe our parents raised my brother and me to be activists. In fact, other parents can do this for their kids, too. From our experience, here are the top five things you can do to foster activism in your kids.
#1--Create and support a family ethos of caring and responsibility. Ours is simple. Be of Service. Shine a light on the problems you see. Stand on the side of justice and equality. Be kind and compassionate. Include your kids in discussions and defining family culture.
#2--Share and discuss stories of all kinds. Stories, whether by book, film, your own, or others, are a great way to engage kids in conversation. One of my favorite stories starts with my Mom freezing -up during a speech. Her re-telling of the story makes us laugh. Hearing her speak now, it is hard to imagine a time when she struggled. Whenever I am preparing to deliver a speech, I think of her and am reminded, all is never lost. It cannot be that bad. Another story I loved was Number the Stars, about the people of Denmark working together to save thousands of Jews from being deported to concentration camps during World War II. It was especially powerful because it was told from the perspective of someone who was my age, a 10-year-old, making a difference. Films like, The Cove and Food, Inc. led to my interest in environmental issues and to the start of Kids Eco Club.
#3--Recognize that words matter. Edmund Lee wrote, "Surround yourself with the dreamers and the doers, the believers, and thinkers, but most of all surround yourself with those who see greatness within you, even when you don't see it in yourself." These words are the first thing I see when I walk into my room. The words, "never give up," are next to it. Whether written on a wall or spoken, your kids are listening. Remind them of the greatness you see in them. Kids need to hear failure is not the end because sometimes it feels like it. Encourage them. Tell them they will be good at the things they value because they will put more time into them, not because they were born smart or gifted.
#4--Recruit mentors and role models to help your kids grow in ways you cannot. Dr. Donna Hicks, a leading peace negotiator and author of the book Dignity, recently agreed to mentor me. As a third-party-facilitator in conflict resolution throughout the world, including Israel-Palestine, Sri Lanka, Columbia, United States-Cuba, Northern Ireland, and others, Dr. Hicks offers insight and experience that others cannot provide. Dr. Jane Healey, my English teacher, made the introduction after reading my Huffington Post blog, Compassion and Kindness Key to Saving the Planet. Kids need mentors and role models to become who they are capable of becoming. You cannot be everything for your kid.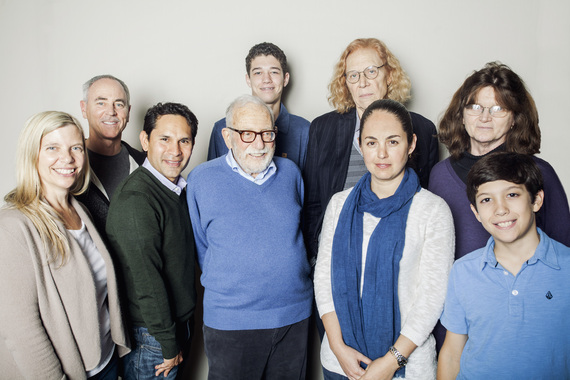 #5--Go beyond your comfort zone. Basketball coach John Wooden said, "Whatever you do in life, surround yourself with smart people who'll argue with you." Hearing different viewpoints and debating the merits of ideas is necessary to our understanding of the world. Participating in these discussions helps us find our voice. Hearing opposing views is good for us.
There are a number of paths to activism. These are just a few of the things that worked for Gavin and me. Climate change, mass wildlife extinction, famine, war... these are all connected and they are unfortunately the reality of my generation. Now more than ever, activists are needed.
REAL LIFE. REAL NEWS. REAL VOICES.
Help us tell more of the stories that matter from voices that too often remain unheard.