This past month, I had the opportunity to meet Andrea at her home in suburban Detroit. Andrea has been married eight years to her husband, Matt, and together they have a bright, energetic 7-year-old son named Connor. Upon meeting their family, you would never know they struggle to get enough to eat.
Andrea and Matt met while they were working at the same bank. Back then, they could easily provide for their basic needs. But when Andrea became pregnant, the tides turned. Andrea -- who struggles with heart problems and is already on her third pacemaker at only age 35 -- experienced complications during pregnancy. Her doctor told her that if she wanted to be healthy, she should never work again.
To make matters worse, Connor was born with a rare liver disease that requires a special diet. Even with Andrea not working, the couple managed to get Connor the foods he needed, but then Matt was laid off. They wondered how they would get their son, and themselves, their next meal.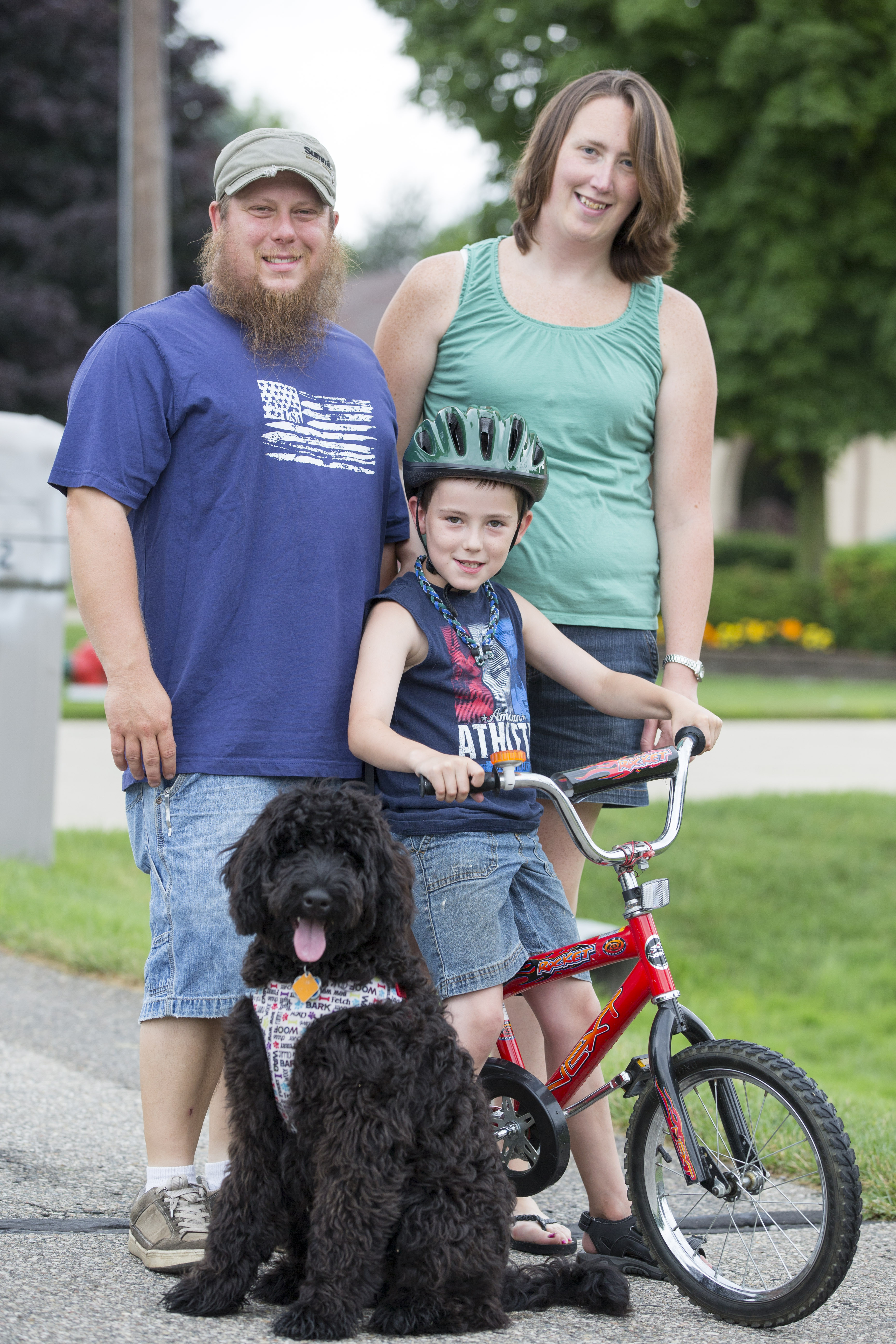 Andrea and Matt are just one family among millions that face hunger. Today in the U.S., 49 million people live at risk of hunger. Chances are you know someone just like Andrea who is struggling to put food on the table.
This September, we encourage you to take action for people struggling with hunger across the U.S. by participating in Hunger Action Month™.
Hunger Action Month is a nationwide campaign -- launched by the Feeding America network of food banks -- to mobilize the public to take action on the issue of hunger. There are plenty of ways you can take action, including "turning orange" for hunger relief by making your Facebook or Twitter profiles orange all month long. You can also "donate" your status by sharing local hunger statistics; like and follow Feeding America and your local food bank on social media; and pledge your support for children facing hunger through our online pledge.
Visit HungerActionMonth.org to find out more about how you can use social media to fight hunger this month.
Of course, there are offline actions you can take as well. Volunteer at your local food bank for the day, wear orange on Sept. 4 for Hunger Action Day or invite members of Congress to visit their local food banks. Congressional visits shine a spotlight on the essential role food banks play in solving hunger.
Hunger exists in every county in America. It affects 49 million Americans, including 16 million children. Hunger is also solvable if everyone plays a role. This month, do your part by participating in Hunger Action Month. Together we can solve hunger and make sure everyone in America -- including Matt, Andrea and Connor -- has enough to eat.
Cisco support for a new transportation management system streamlined services for a network of 200 member food banks for a projected savings of US$1.5 million over 5 years or 12 million meals. For more information, visit: http://csr.cisco.com/pages/feeding-america
REAL LIFE. REAL NEWS. REAL VOICES.
Help us tell more of the stories that matter from voices that too often remain unheard.