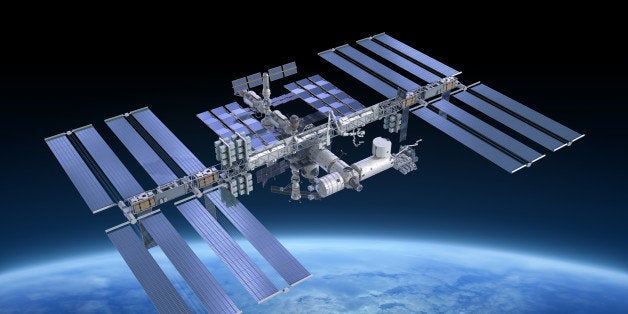 Inventing new space technology can be a dubious proposition, especially for young women who identify as scientists and engineers rather than entrepreneurs. To be the one responsible for the awesome task of supporting future space missions, you need to focus on three things before conducting research: "what benefit your idea provides, how to create it and project funding." Or so says Lilly Bulawa, one sister from the enterprising Chicks in Space trio that have turned to crowdfunding to send their latest science experiment, the Garden of ETON, to the International Space Station.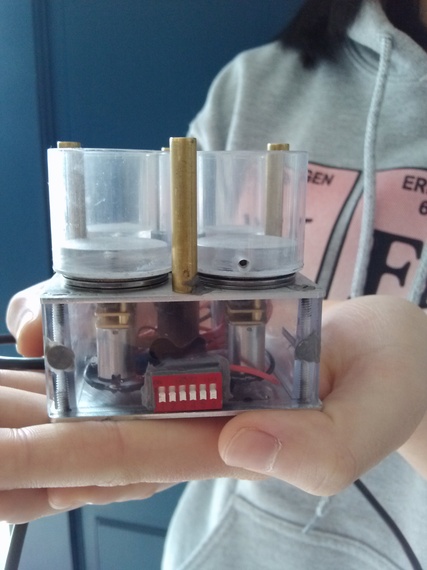 Credit: Sophie Sanchez
"It's hard to find people my age that have common interests, but my sisters and I enjoy STEM challenges," says the science minded Bulawa, who has already worked on a number of long term space exploration ideas with her sisters. "When we started this project we didn't know where this was going to end up. It was a lot of trial and error, problem solving and putting our minds together." Their research, a hydroponic plant growth system that relies on centripetal force to work in microgravity, almost ended there, until they met someone with industry experience and an alternative way to raise capital.
The number of young women space entrepreneurs is on the rise
From the inspiring example that is, Anousheh Ansari, to the brilliant satellite applications Fatima Dyczynski left as her legacy, the Chicks in Space are among great company. Overall, there has been a rise in female owned businesses, and the number of female entrepreneurs in the space industry is steadily growing. They are a reflection of the diversity and health that our current economy is experiencing.
Forbes recently looked at a study that shows higher performing companies with women in leadership roles do better financially than those with male dominated leadership. Even with these numbers and examples, it's important to look at why young women are turning to entrepreneurship and how they are succeeding.
Why more young women are turning to entrepreneurship
Ideas, and the ability to pursue your own passions, are the driving forces behind most young women that decide entrepreneurship is the option for them. Bulawa's sentiment, that young women with an idea should "take the initiative, and try our best to learn about space as a means to explain our world" is shared by Natalya Brikner, CEO and founder of Accion Systems, a propulsion tech company for new space industries.
Brikner also brought up the main reason so many young women are turning business owner, in a business world dominated by men where workplace advancement is difficult, and reveals that just because you are the boss, the challenges don't end there. "I still get pushed around a bit by people trying to take my job. It's uncomfortable and hard to look past, and I don't believe that it would happen to a similarly-experienced male in my position."
What female scientists can learn from entrepreneurs
To tackle the difficulties they face, gaining access to business capital being the biggest, female scientists and engineers can learn a lot from business entrepreneurs in any field. Space tech innovation and business intersect at so many points, making business knowledge an essential tool for any young woman scientist interested in enterprise. Says Brikner "I think people looked past my gender and inexperience level because of my education background; being a technical founder with a PhD was a huge advantage."
After meeting DreamUp director, Patricia Mayes, Chicks in Space decided to utilize crowdfunding platform Experiment, in order to help overcome their biggest hurdle. Crowdfunding has driven the success of many new entrepreneurs who otherwise could not have realized substantial growth, and the Bulawa's are hoping it's the tool that will help them launch their experiment later this year. In taking advantage of these two platforms, both created to help students break barriers surrounding experimental research and traditional education opportunities, they are creating their success.
How to support young women entrepreneurs in the space industry
Both Bulawa and Brikner credit their mentors and a supportive network of like-minded peers for giving them the confidence to push forward with their ideas. "I tend to fall naturally into leadership positions and to develop trust among my colleagues, and both my advisors put a ton of opportunities in front of me to continue cultivating those tendencies." says Brikner. Bulawa advises other young women to "reach out to people already working in the field you are interested in, because when they know you're interested, they want to help you learn."
According to Brikner, when it comes to space entrepreneurship, it's important to remind the young women you mentor that "it's a marathon and not a sprint, so make sure the underlying idea or technology is something you're passionate about. Otherwise you'll burn out, because it only gets harder."
REAL LIFE. REAL NEWS. REAL VOICES.
Help us tell more of the stories that matter from voices that too often remain unheard.